At long last I have photos of my recent workshops at Creative Communion and Art Is You.  I am feeling pretty spoiled because of the people I have been able to spend these days playing with!   So many amazing women…and a few men too!
If you're in the Cincinnati area you can join me in person on Nov. 12th for 2 in-person workshops which are the last of the year.  Our host is Joan Benoit of Simply Said Stamps for Stamping with PanPastels and The Gesso'd Art Journal.  You can find all the details and registration here.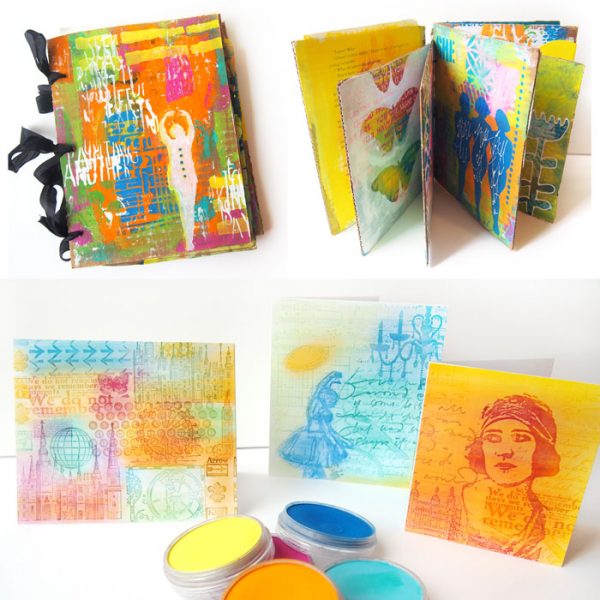 Extreme Gel Printing, hosted by Glenda Miles in the world's largest class space! And this is just one of the rooms so we had plenty of space to spread out and play play play!  What a blast we had-such a enthusiastic and playful group of printers!

Letting Yourself Play at Art is You was loaded with techniques and specific ways to deal with creative paralysis.  These fun courageous souls willing left their comfort zones.  Such an exciting day as obstacles were turned into opportunities!
There were so many exciting moments in Unlocking the Magic of Gel Plate as prints were pulled off the Gel Press plates!  This group of ladies were a riot to spend the day with as dove in and created print after print!
Cause You've Got Purse-onality took some plain purses and turned them into wearable art!  Thrift store purses had the rainbow added to them.  I couldn't have dreamt of a nicer group of ladies to do this with- thank you for spending your Sunday playing!