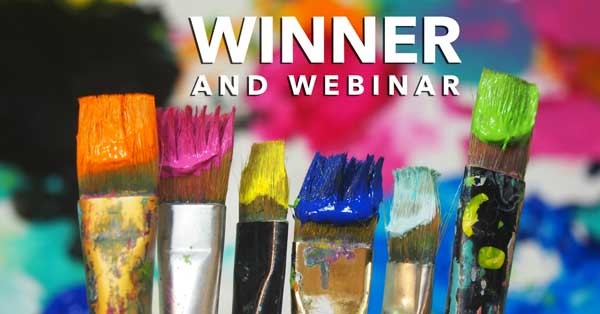 I am so grateful to each and everyone of you – words just can't express it.  The response to the giveaway was mind blowing for me.  I so enjoyed reading every single comment.  You probably haven't read them all, so I picked out a few to share with you that just made me smile for one reason or another.
Before we get to the comments…a great big thank you to all the companies who made this gigantic giveaway possible!   DecoArts Mixed Media, Xyron, Grafix , Canson, and StencilGirl Products donated the goodies to fill the box valued well over $600!
The Comments…
Haven't we all had the run in with autocorrect?  It created a hilarious comment!
I am sleazy a follower of you Facebook page, does this count as a try for your fab giveaway?  Also get your daily emas 🙂
Omigarlic! My last post said I am a sleazy follower of yours. That was supposed to be ALREADY a FB follower of yours! Dang auto correct! – Kathryn
Some I could actually hear being said…yes…I heard voices in my head!
Here's my submission for this Outstanding Opportunity Presenting Supplies!!  – Gayle
Mixed MeMeMedia art supplies!!!!!! Please enter MeMeMe! – Dawn (I could even see her hand waving in the air)
You are so EXDUBERANT!- Jean
My birthday is coming up REALLY soon!! Hint! Hint! Wink, wink!! – Nancy
Holey Kamoley you found the leprechaun's gold pot of mixed media heaven! Are you taking bribes in addition to the five extra things to do?- Annie
This one was in a class all by itself!  
Dear Santa Claus c/o Carolyn Dube
     Please dear Santa help me to win this wonderful giveaway from A Colorful Journey!!!!  I so would be blessed to have such wonderful items to work with because I make do with my limited budget.
   I Love seeing and reading and learning from Carolyn Dube and will try to pay it forward in my life as well.  I so enjoy the fun and laughter of all the ideas and Talents of this Lady and you can always know she is going to brighten your day!
   Please put in a good word for me Santa and I will keep my fingers crossed!
   It would be Christmas in September for me ,for sure… Jim
The shipping…I feel terrible that this was only for the continental US due to shipping costs.  I recently had to go through heck and high water to get washi tape from Japan and I didn't like it one bit that so many shops wouldn't ship to the US.  That's why usually I will ship to anywhere but on this one…well…it is so dang heavy it was make a car payment or pay shipping if it was out of country.  But the creativity of some to find a way around this restriction was quite inspiring!
I live in Quebec, Canada and I want to participate please to this wonderful Giveaway !!  Thanks for offering us this HUGE gift Carolyn !!  Thank you so much !!  In order to participate, I'm 120% willing to pay for all the shipping costs. It's nothing compare to the price of these wonderful Mixed Media items !!  Please, please, please…. Let me participate… It would be my dream to do !!! – Valerie
I'm not from USA but seeing your offer i may apply for green card,lol,if i win i will pay for the shipping ,ok?i try to make some kids and myself happier in a local Waldorf school that walks in baby booties,we have to pay for almost everything…thanks for the chance,luck for the winner!!!!! – Ildi
Fantastic prize. Thank you   I have shared on Facebook, tweeted, G+-ed and pinned. I already follow your FB page. And despite being in the UK I do have a US address- Bernice
The Lucky Winner
Thanks to Random.org we have a winner!  It's Deborah and here's her comment…and Deborah check your email for my email..if I don't hear from you in 48 hours I will have to pick another name and I know you don't want that!!!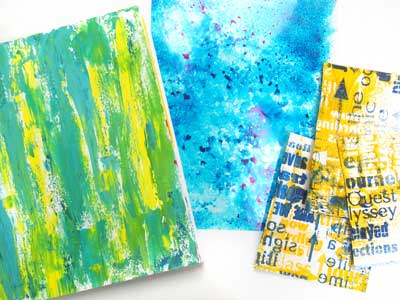 Now, I'm off to get things ready for the webinar today which includes audience questions- and I'll answer anything…but if it's a geometry question beware lol!  It's live for me…but there's a recording and 2 exclusive videos that you can stream or download to watch when it fits your schedule.