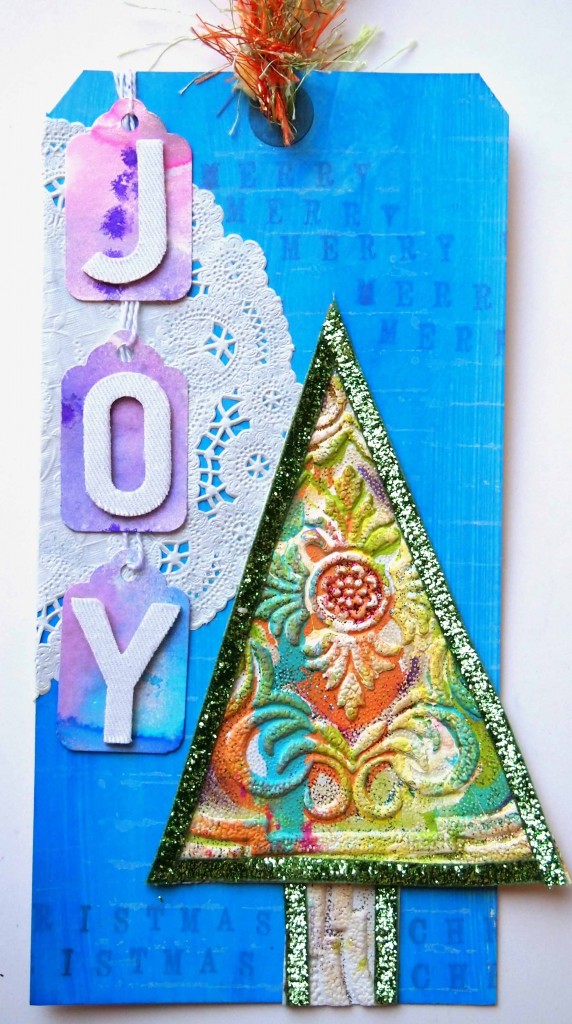 Christmas preparations are consuming so much of my time that I had to work hard to find time for art today.  But I found it!!!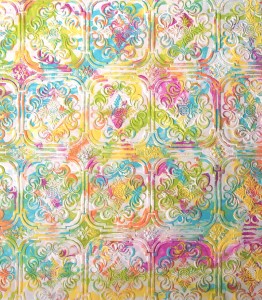 I've been playing with my spatula for spread colors.  It has more control than a credit card and makes less mess than a brayer.  To do this one I squirted the paint onto the spatula and then smeared it around the piece of textured wallpaper.   Since I used cheap craft paint I had to let it dry every now and then so the colors didn't mix into mud.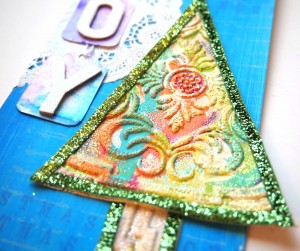 I cut a triangle out to make my tree.  Then I used all sorts of colors of various glitter glues & put some sparkly ribbon around the edges.  The glittters don't show up well but they add a nice sparkle. The rest
I relearned one of my life lessons – don't stop too soon.  I put a touch of glitter on and it just looked ho hum.  I decided to  add more glitter glues that I smeared with my fingers.  It started to look good – glad I didn't stop when I felt the resistance.  Have you ever felt that way?