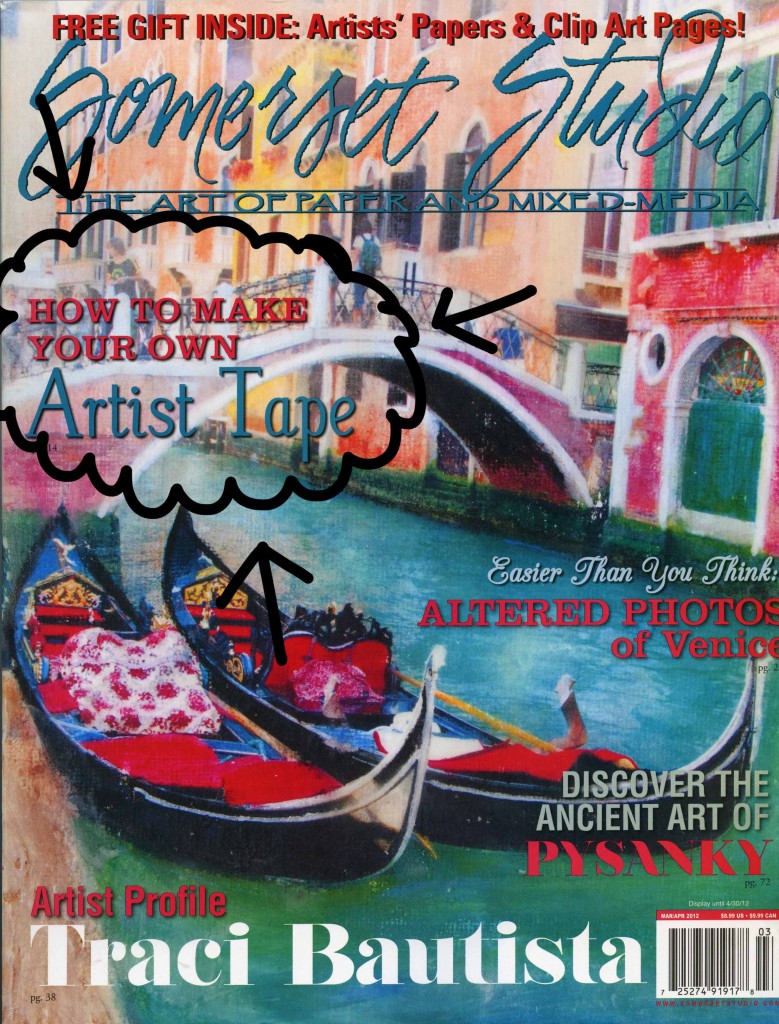 I have wanted to be in Somerset Studio for a very long time but strangely I haven't been in it before now. If I didn't submit any art to them I was never going to be in the magazine.  Rocket science?  So I finally submitted.   A few days ago my complimentary copy of Somerset Studio (March/April 2012) arrived in my mailbox!!! I am walking on air!  My contribution shows how to make your own artist tape.  It is even on the cover.
To celebrate I am posting each day this week with different projects using the artist tape I have made.  I must confess that I have a wonderfully huge stack of it.  Once I started making it I just couldn't stop because it is so much fun when creating just to see what will happen.
Stop back each day and see what you can do with colorful artist tape or sign up for email updates of when I post.  Just click on the button that says, "Want to know when I post?" and it will take you to the email sign up.  Thanks for being a part of my celebration!!