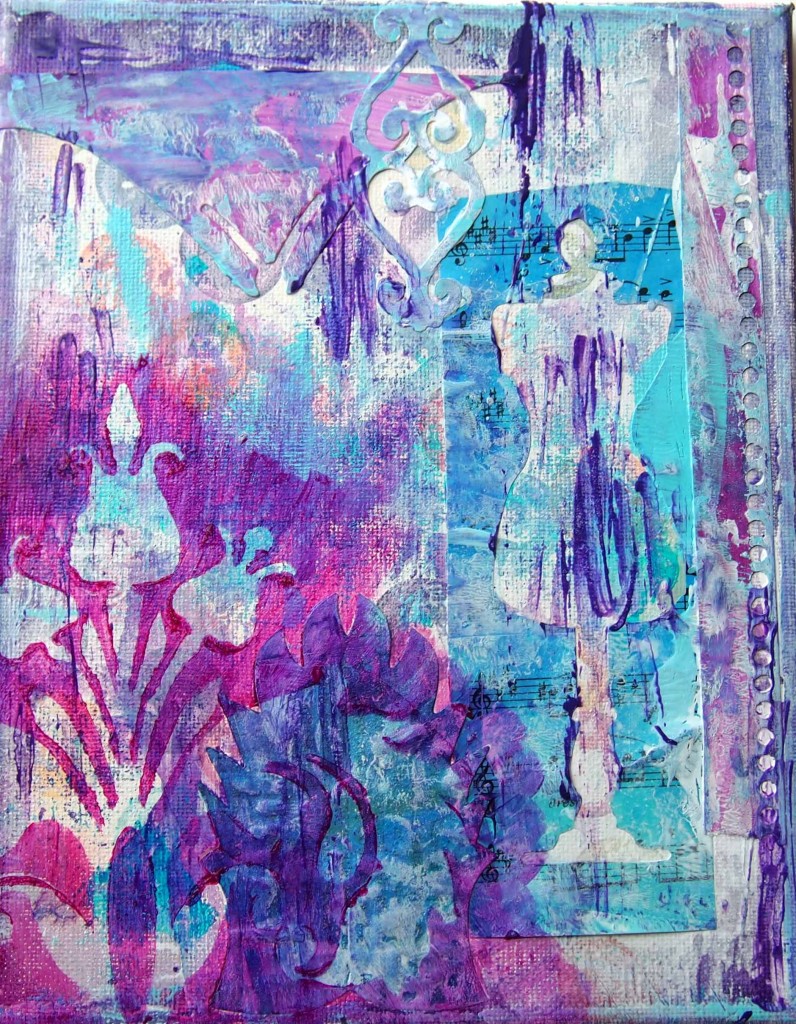 I finished up the background on this piece and I am now just enjoying it until my muse gives me a hint where to take it next.  I must confess I tried to force the next step on this painting and my muse stormed out due to my impatience. Perhaps my impatience is coming from the reality that there is just a wee bit of time left in Art Every Day Month.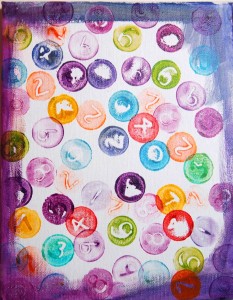 Used some number foam stamps I created.  This felt like a gumball machine to me – not my goal…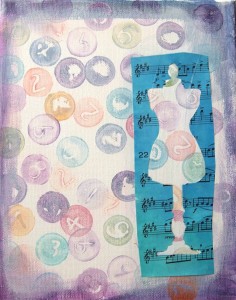 A bit of gesso to calm down the gumballs & a leftover from a die cut.
Decided to create texture out of my scrap box.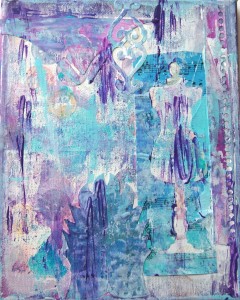 The layers of paint, ink, really anything with in reach.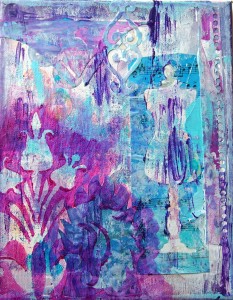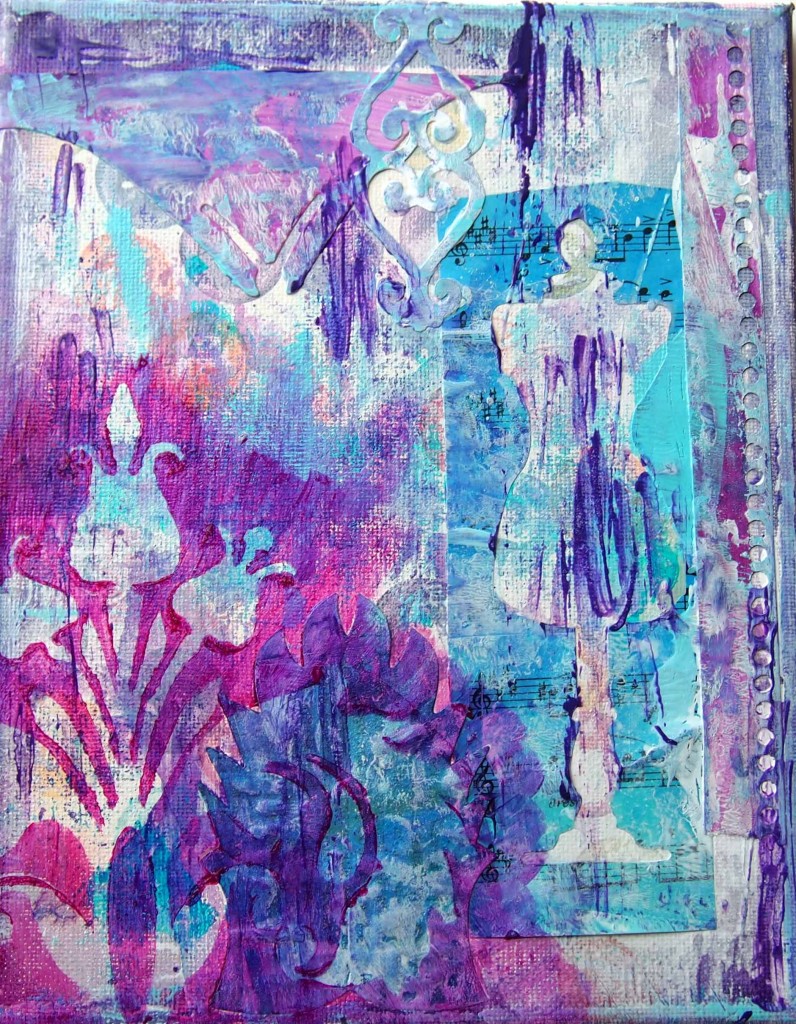 A stencil on the edge and now I'll sit with it and see where to take it next.