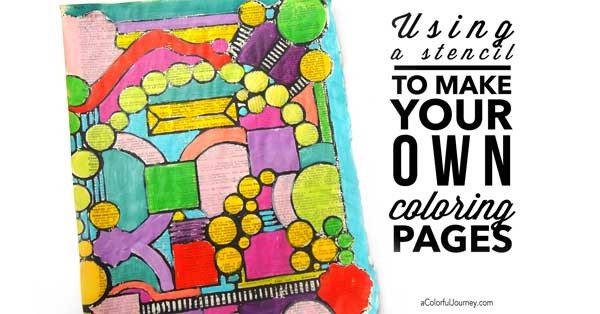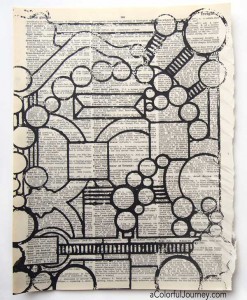 I was Gelli printing® with the Doodle it Dream Landscape stencil and had the idea to use it as a coloring page.  All those wonderful lines in black paint just screamed opportunity to play to me.  You can see how how to make a reverse print with the Gelli Plate® in a video here.
But…there was an Oops…I tried doodling in this reverse print, and well, that just wasn't making me happy.  I drew a couple of lines but just wasn't feeling it. I wanted paint. Luckily, I have a little paint just laying around…
But the colors I started with just looked horrible. Oops again.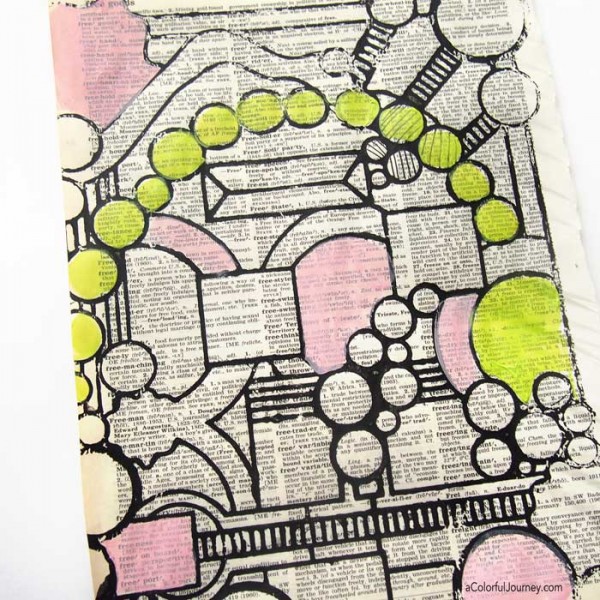 This is just play.  I'm just coloring.  I did think it was horrendously ugly after the first 2 colors and that was a fantastic opportunity for me to grab some of my less used colors. Less used is a really nice way of saying they are basically neglected tubes of paint. I never would have put these colors together if I had any kind of plan.  And once again, an Oops takes me to a better place than I could have planned.
But after a few of the less favorite colors, my usual rainbow colors called to me.  Thanks Maria McGuire for designing a stencil with all these fun shapes to fill with paint.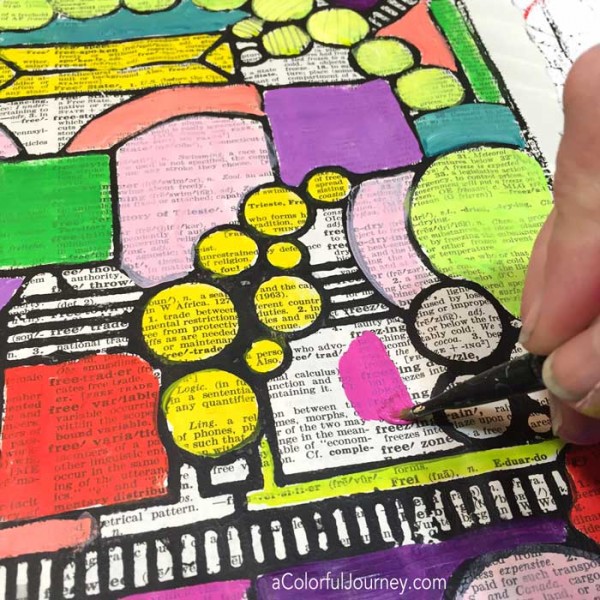 When I was all finished, I loved how all the colors played together.  The less loved tubes of paint played really well with my favorites.  Thanks muse, for reminding me to grab some other colors too!  Maybe I will use that red more….well that just sounds crazy when I say it out loud!