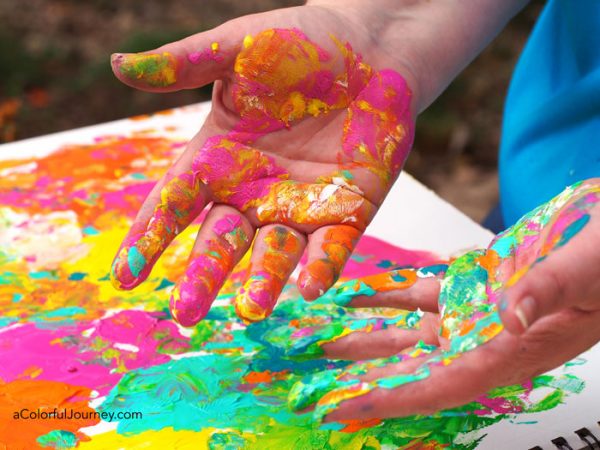 I wasn't feeling creative at all.  Everywhere I went, the mood was tense and full of uncertainty and stress levels were contagiously high.  I need to ditch some of the stress.  It was was time for me to make art.
Not carefully thought out with a focal image and complex techniques.  I needed finger painting.  This is the kind of art play that relieves my stress and helps me cope with every day life.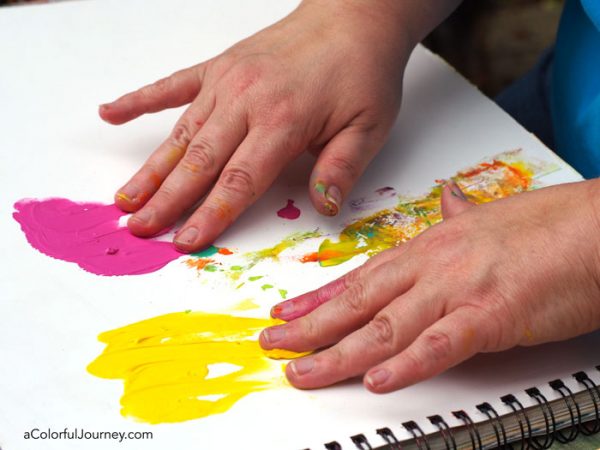 Having my fingers in wet paint and smearing color all around the page is what I needed.  Just feeling the paint on my fingers was soothing to my soul.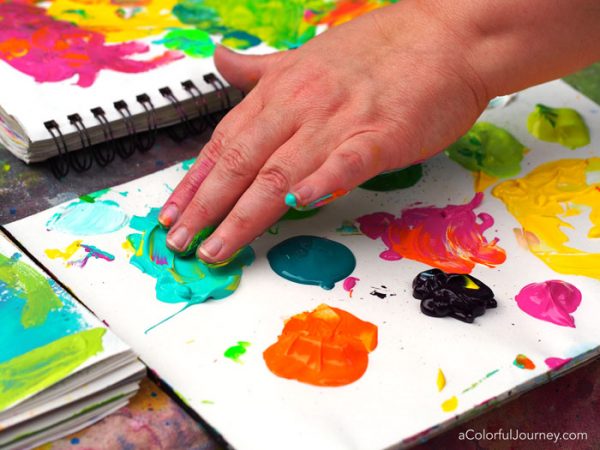 Did I create a ground breaking piece of art? Heck no.  It will probably be a background for an art journal page.  Did I shake off the stress?  Absolutely!