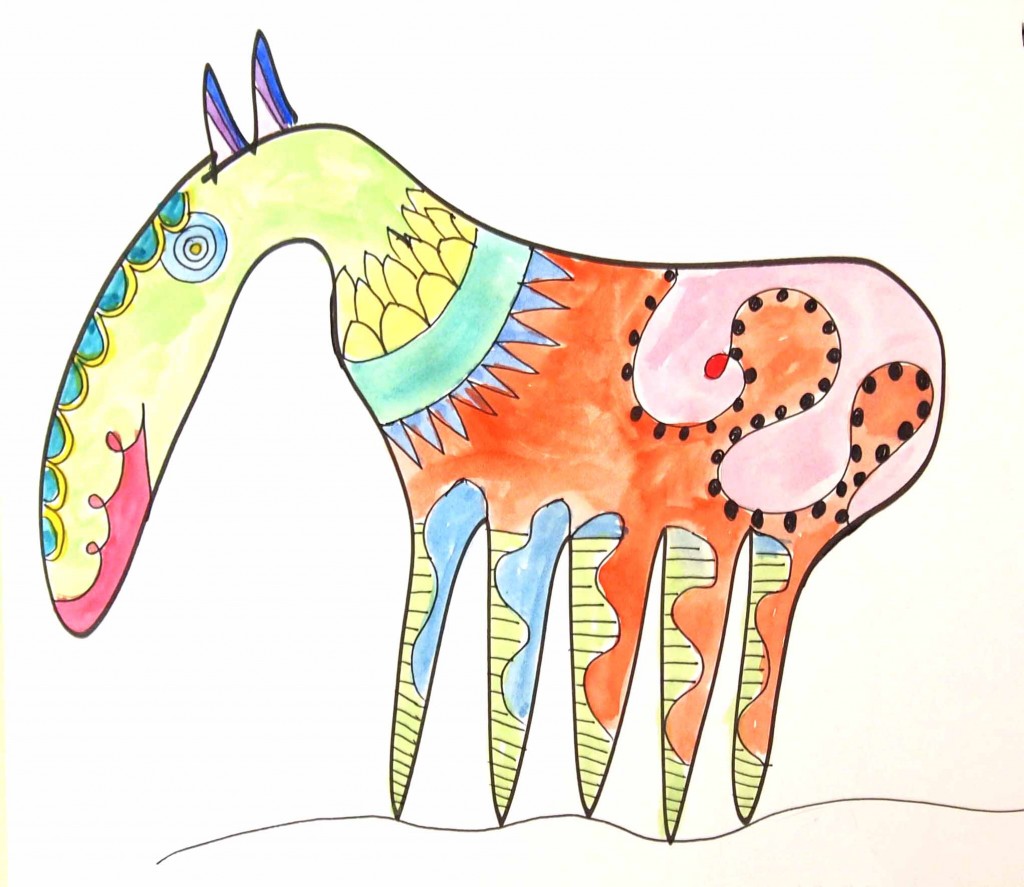 So, I have decided I am going to learn to draw.  I am tired of wishing I could draw.  Now it is time to do something about it or let go of the idea.  This "horse", and I use the term loosely, came from a one line drawing activity by Carla  Sonheim over at the Sketchbook Challenge. She is a wonderful teacher who made me feel like I could do this – and I did.
There are several one line animals in my sketchbook.  I thought this one was so horrible I didn't even photograph it when it was just the one line horse.  Here, I added doodling to it since it was already horrible & there was NO way I could ruin it.  All of  the sudden I fell in love with it.
I began to hear laughter, the Universe having a good laugh at how slow I am to learn certain lessons.  I started doodling on this one because I liked it the least and now I like it the most.  The Universe has tried to teach me this before but I keep conveniently forgetting it…I did start to listen to the laughter and just let go – played and had fun.  Pulled out my watercolors and painted away on my 5 legged horse.  This is what I love about Paint Party Friday, it pushes me to get my paint brushes wet & brings such fun to my day!