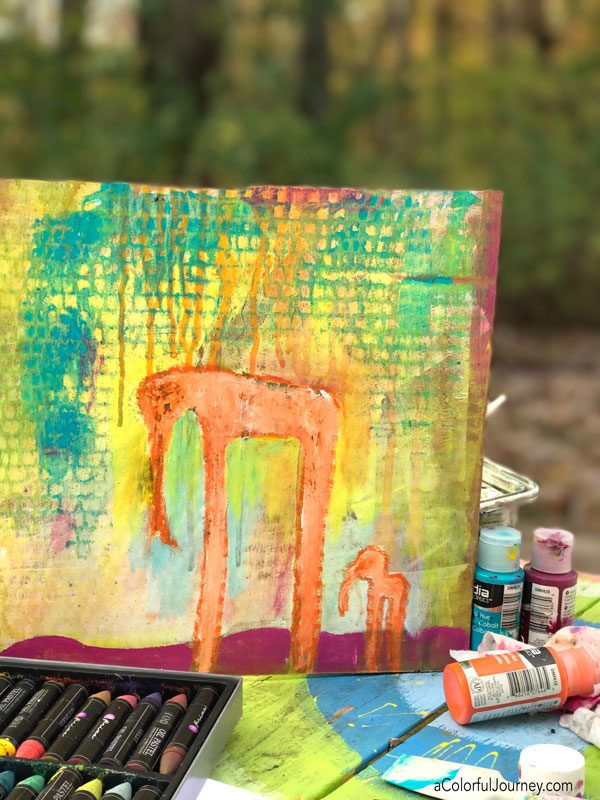 When the play started, it was just goofing around on cardboard.  Just a bunch of dried up drips on some imperfectly applied gesso.  It was so blah, I didn't even take a photo.  Then, I saw legs in the green drips, so I drew the creature.  Part giraffe, the legs, and part elephant, the trunk. A gir-fel-ephant.
Then there was the window. You might be wondering why on earth I drew a yellow window below the belly of the gir-fel-ephant.  I had the impulse, so I followed it.  No logic.  Just an impulse.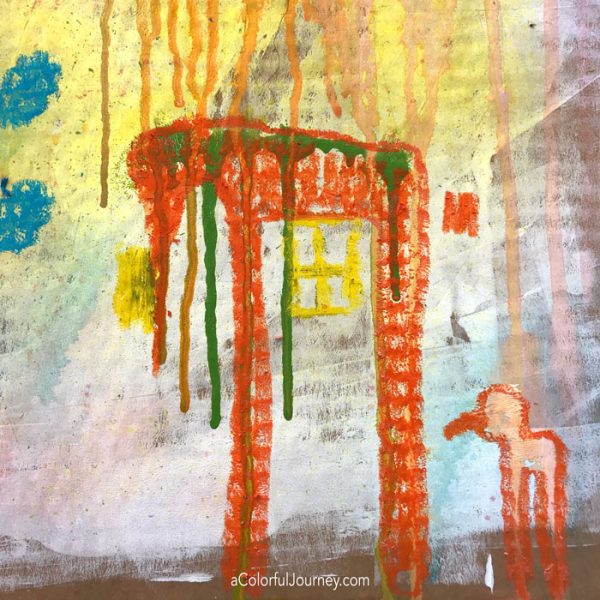 Then I said O.O.P.S. and promptly removed said window with a baby wipe.  If MacGyver was an artist, I think he'd use baby wipes as much as he used paper clips.  Here, the baby wipe was a not only a quick way to deal with an O.O.P.S., but it became a color applicator at the same time.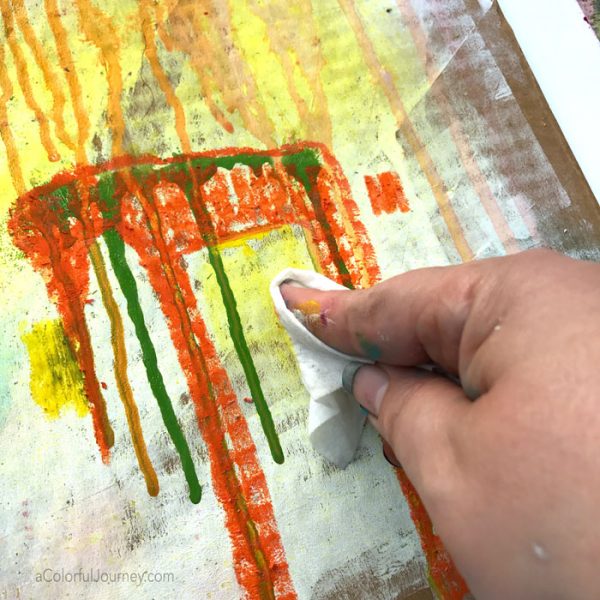 Of course, these imaginary elephants can't fly, after all their ears are just way too small for that.  The gentle hills that they walk upon, well, they aren't green but magenta.  After all, if I am making it up, I'm going to make it up rainbow.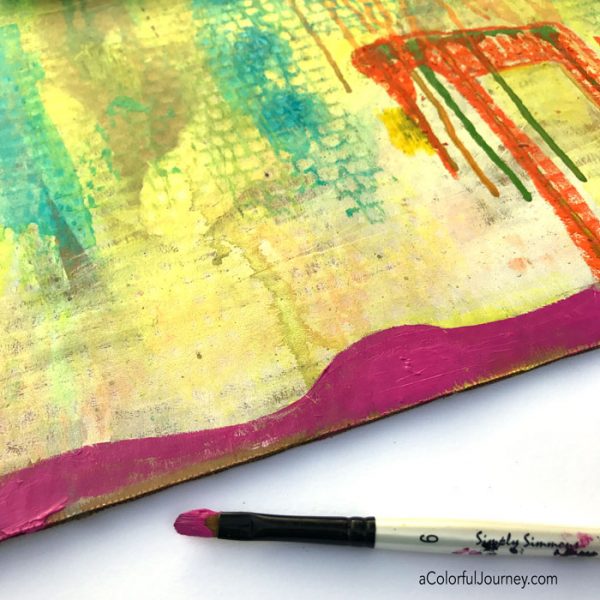 This little guy, ended up an elephant not because he was born that way but because of an O.O.P.S.  So his nose was considerably shorter earlier, but now has been influenced a bit by Pinocchio it seems, and became a full snout.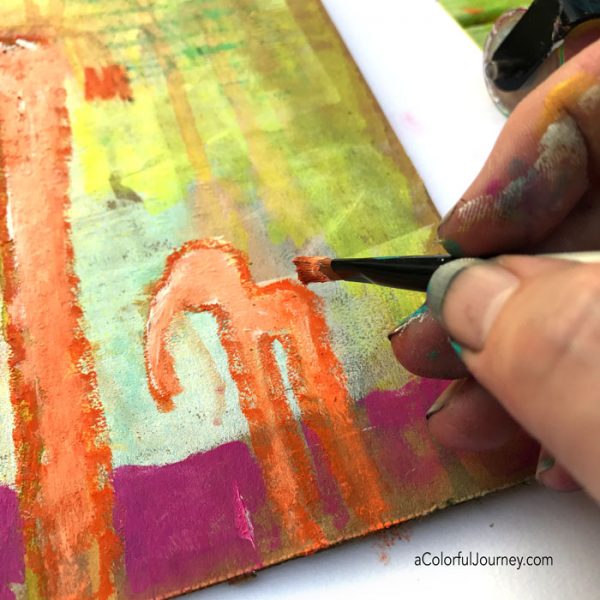 These two creatures are taking some time to look around the rolling magenta hills of their world and when they are ready they will let me know where they want to go next.  After all, there is no deadline to art play!