Is it a bird? Is it a plane? Nope! It's Strong Women who are superheroes with masks! Not the kind of mask you wear on your face, but the stencil kind that makes it easy to transform any background!
Below, these were plain envelopes, but with a little bit of masking, now they're playful and fun to send in the mail! There was something tricky about these, but I bet for you it won't be. However, for me it's a challenge and it's all in the video.
How will I use these? I'll write the to and from addresses in the speech bubbles, created with the masks from the Speech Bubble stencil.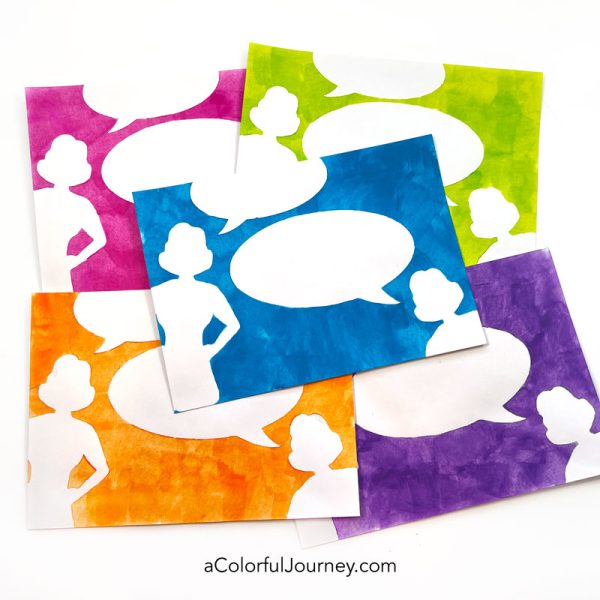 No guessing with masks! When you've got a colorful paper, like this gel print, you can use the stencil to find the exact spot where you want to place the mask. No need to hope or cross your fingers it looks good! That's how I was able to get one leg blue and one leg orange as well as the flowing look of color in her cape!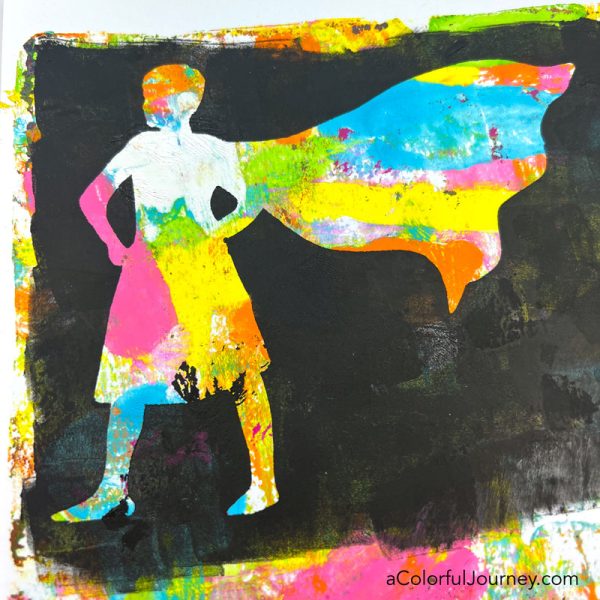 Each of the three silhouettes on the Strong Women stencil is symbolic. One represents the limitless imagination of childhood (above), another symbolizes adulthood and putting on your cape to get done everything that has to be done and below is the wise woman. She's standing there with confidence, owning the wisdom she has earned through experience.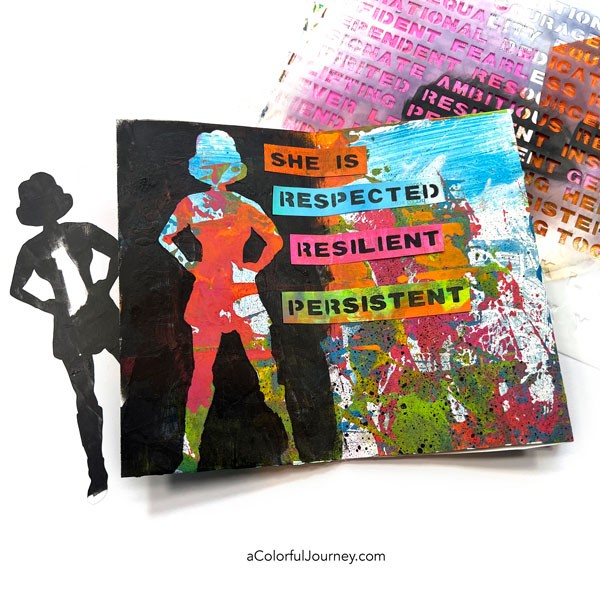 Are these the only way you can use stencils? Not by a long shot! There are loads of looks you can create with them! If you're interested in getting more out out of your stencils then check out my workshop, The Joy of Stenciling.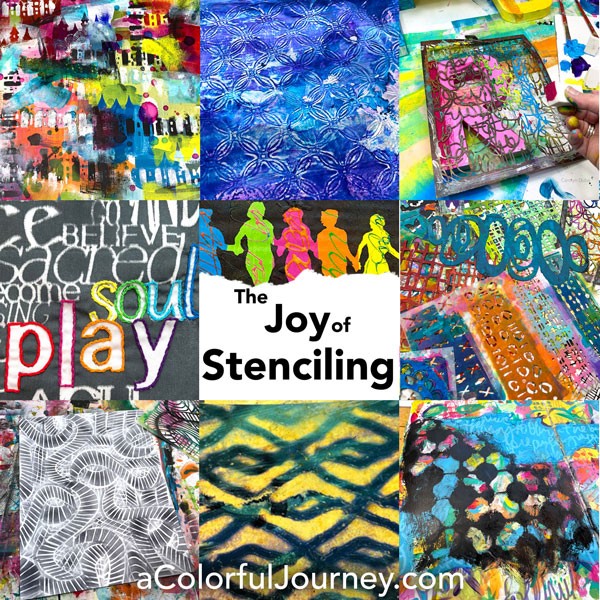 Here are the supplies used. Some of these links may be affiliate links which means I may get a small percentage and it doesn't cost you anything extra! And you get a really good feeling knowing that you are helping keep the free tutorials coming!