My box of stencils arrived!!!  Did I mention I am jumping up and down with pure joy !!!!!!  I had no goal when I started this background paper other than to play, play, and play some more!  No rules, no restrictions, no pressure- just play.
Here are all the stencils I used on this paper.  Can you find all these stencils in this background paper? As I looked at it I felt like it was a game of Where's Waldo. Is he still around or am I showing my age?
I love how a stencil changes when you only use a portion of it (like when I did only half of one from the vine) or just stenciled along the lines of the honeycomb stencil or when the layers start to interact and play together!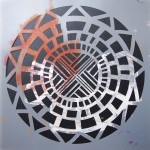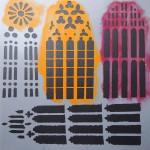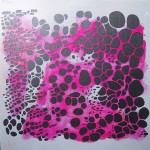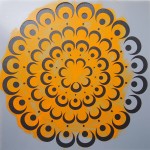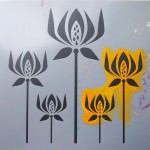 Celtic Circle          Church Windows    Cell Theory         Bubble Doily         Corn Flowers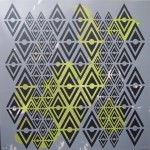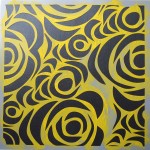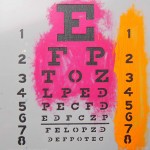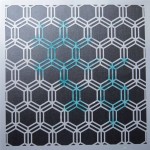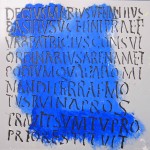 Diamonds              Echoes                 Eye Chart                 Honeycomb          Roman Letters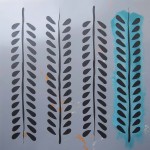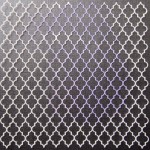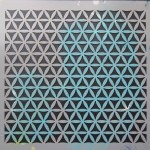 Here are some close up hints.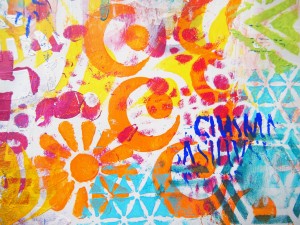 I had planned on cutting this up and making ATC's or tags or die cutting it or as an art journal background  but I just can't bear to cut it now…but I will find the strength because that gives me an excuse to make another one!  What do you think I should make with it?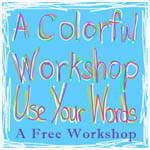 Are you ready for Monday? I know I am!  Why?  A Colorful Workshop: Use Your Words begins!  Never fear if you haven't signed up for this free workshop because you can jump in any time!  Sign ups are here.  More information is here.  The stencil die cut paper in the supply list is back in stock at Blue Moon Scrapbooking.
Linking up to Mandarin Orange Monday, Inspire Me Monday, Make it Monday, and Creative Every Day.