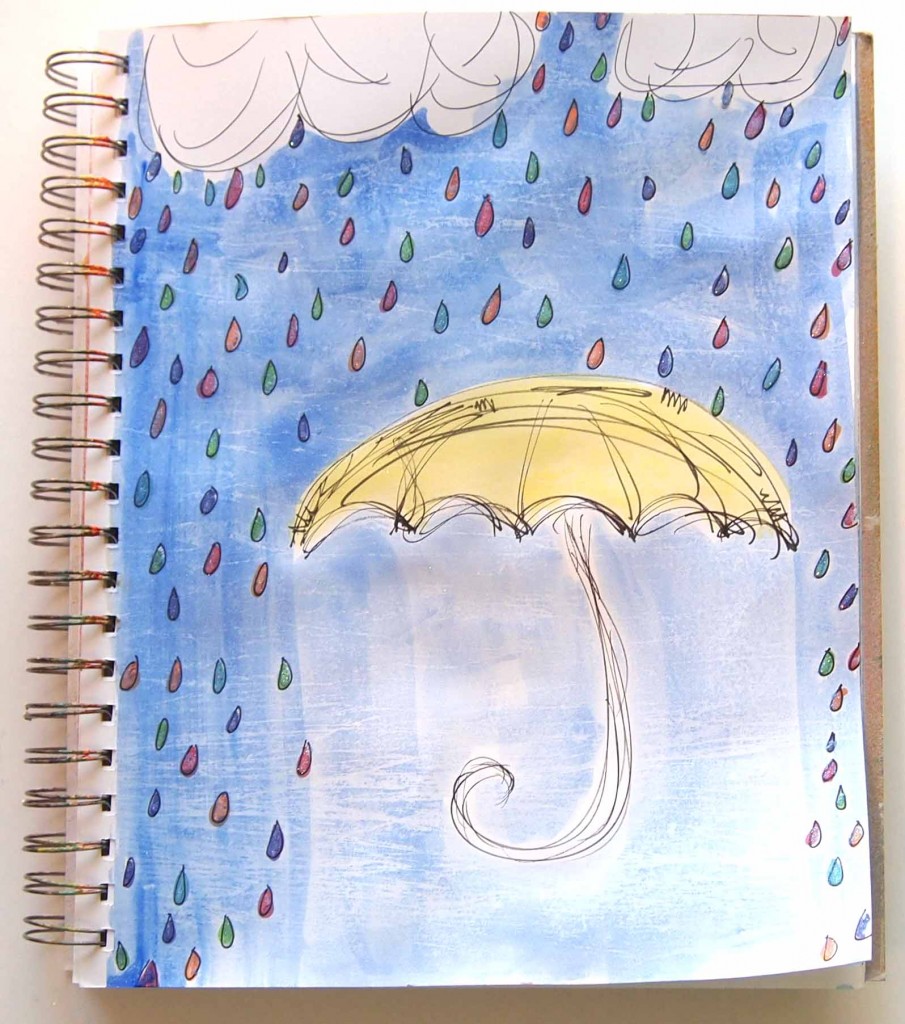 This was a quick art journal page for Art Every Day Month but it turned into a technical adventure.  WordPress has some little critters in it messing up my html code.  I am not a programmer but I managed to diagnose the problem and solve it.  Along the way there was a scare that I would have to reinstall wordpress in a way that would delete every previous post – basically start from scratch.  That had me in a panic!  Luckily, it was an easy fix – it just took me 2 days to find it.
As I have been visiting artists' posts through AEDM my mind has been returning to several posts that were sketches or all black and white.  So I thought I'd try it.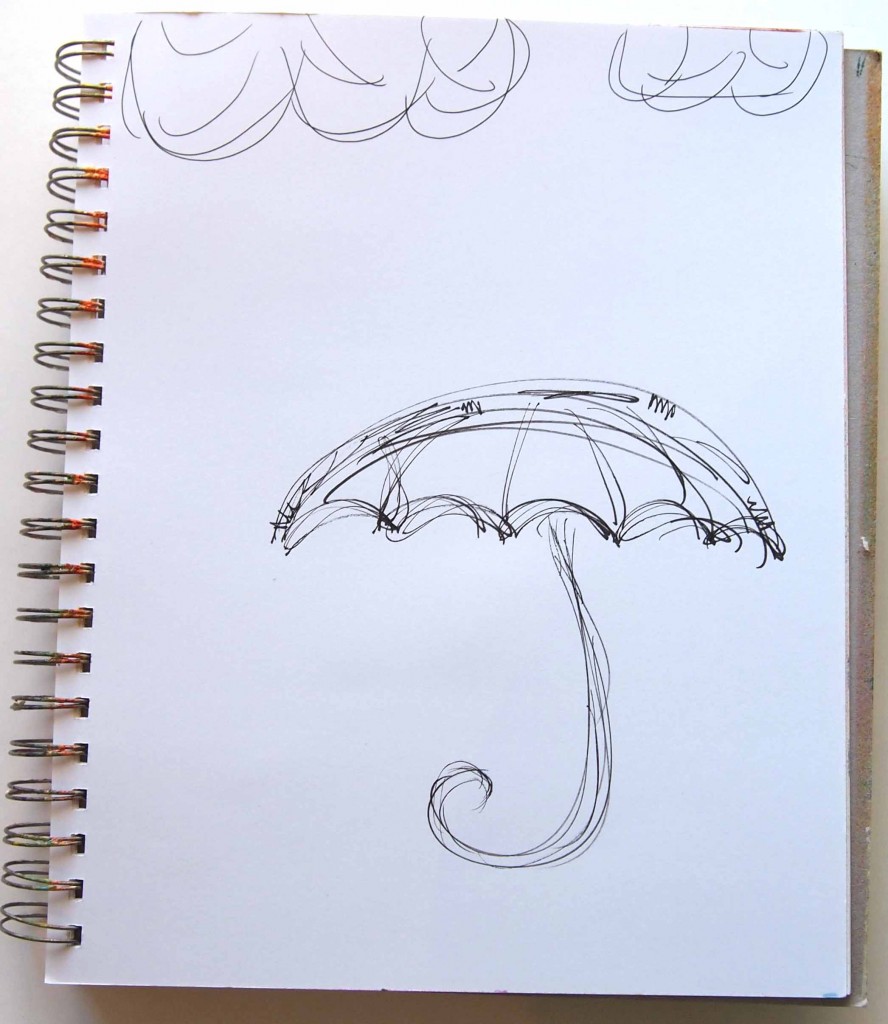 I just couldn't leave it black and white.  I just couldn't.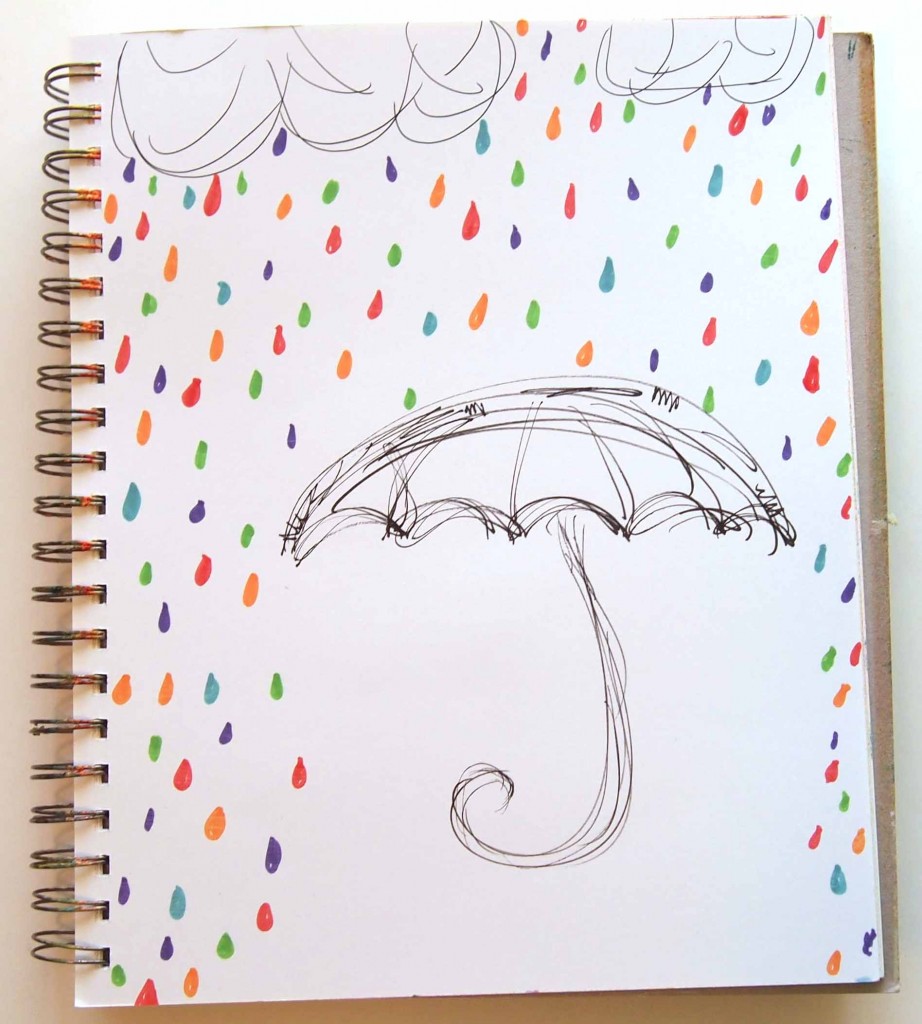 Thought the raindrops needed something so I outlined them.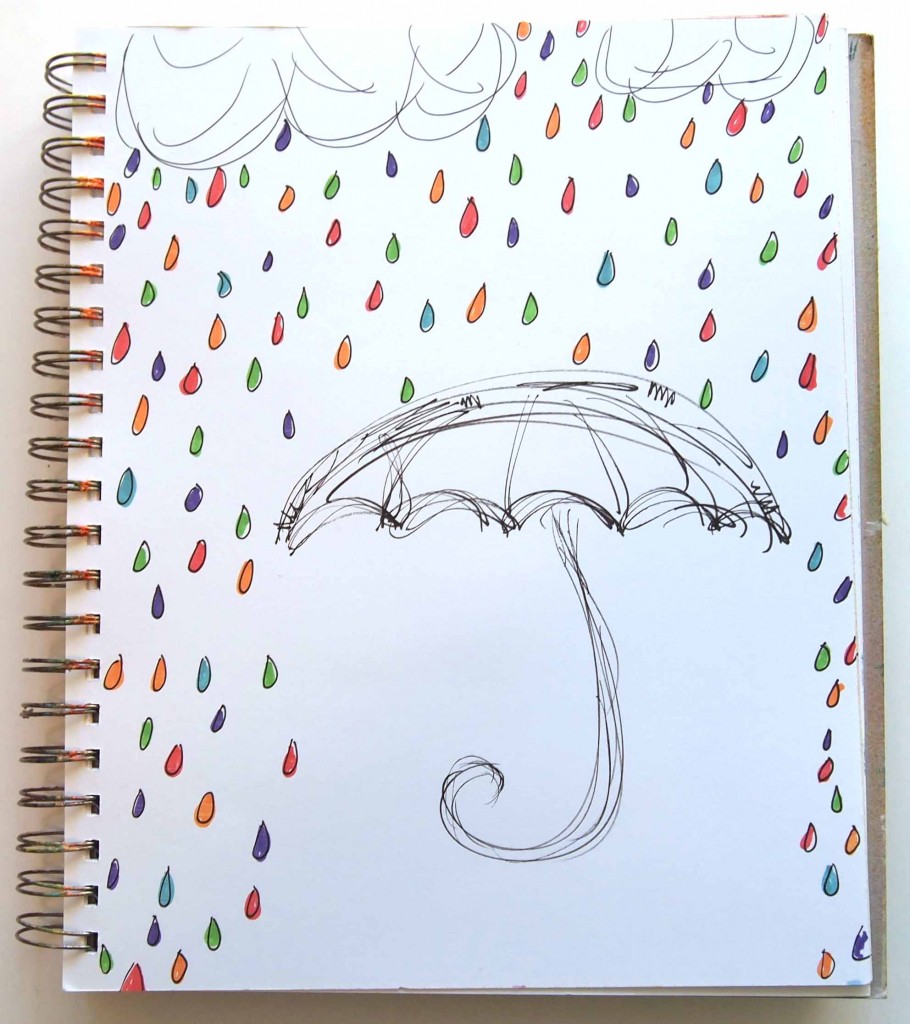 Next I wanted some sparkle so I put glitter over each raindrop.  It muted the brightness of the colors some and I must admit – I wasn't happy with that. So I added the blue & yellow watercolor.