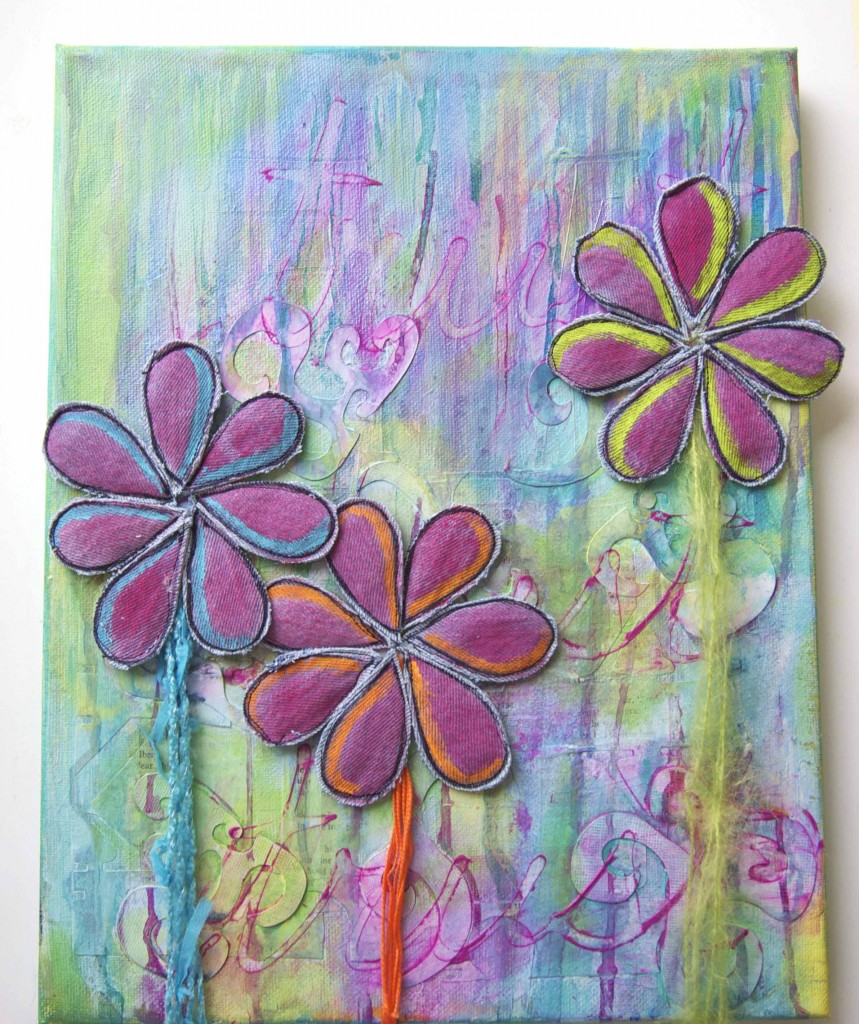 Still loving my raindrop stencil from Julie Fei-Fan Balzer – this time I used it on denim then stitched the raindrops with a bit of batting inside them.  I guess rain does bring flowers.  I am so happy I have this for Friday, since that means Paint Party Friday!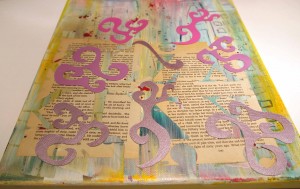 This was a canvas I wasn't in love with so I glued a bunch of left overs from my die cutting with both the Silhouette and my Sizzix.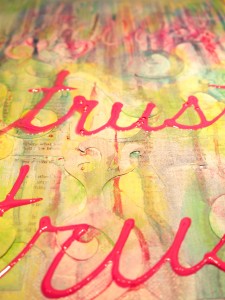 I slathered paint on and then paused – okay I was stuck.  Grabbed some dimensional paint and wrote large words across it.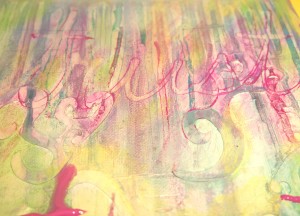 After the paint had been on a while I decided it wasn't what I was looking for so I wiped it off.  Then happiness struck – there was this great ghost of the word. Oh, happiness!  This was also late a night so the lighting wasn't the best.
Here's the background in the morning light.  I liked this so much I debated leaving it just as it was, but those raindrops just called to me.