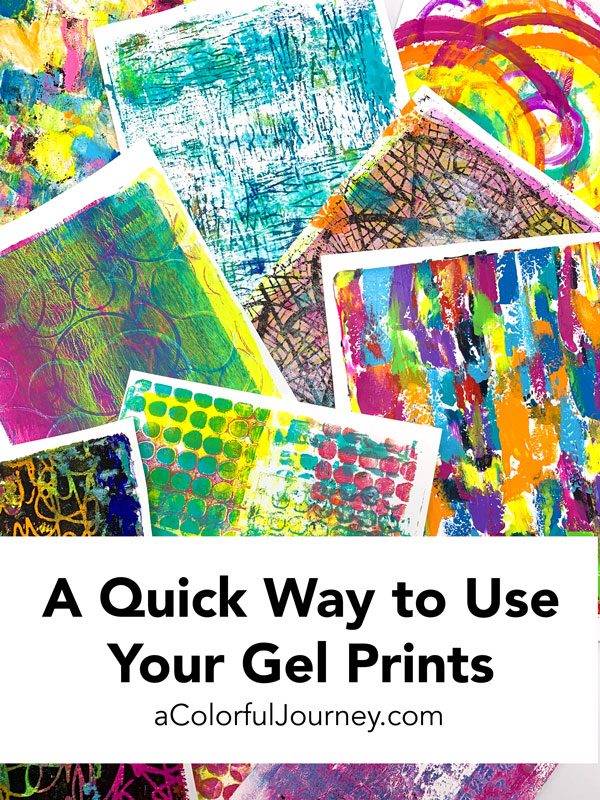 Stencil & mask sets can make your life so much easier. How? Because it lets you see what things will look like before you commit with paint. You'll see how on these gel prints as I create quick cards in the video.
Start by grabbing some colorful or patterned papers. I'm using gel prints and naturally you can use any paper you want with this technique.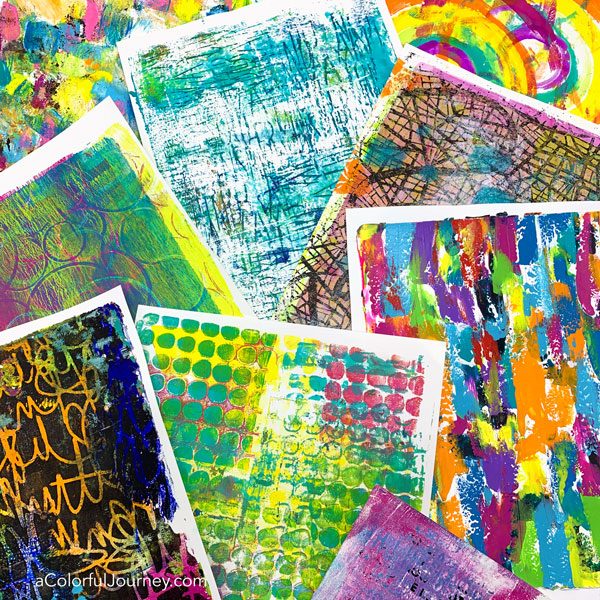 The Ankh represented eternal life to the ancient Egyptians. The actual symbol meant breath of life and is a reminder to live in the moment any time the symbol is incorporated into our art play.
This is one of 3 new stencils inspired by ancient Egypt.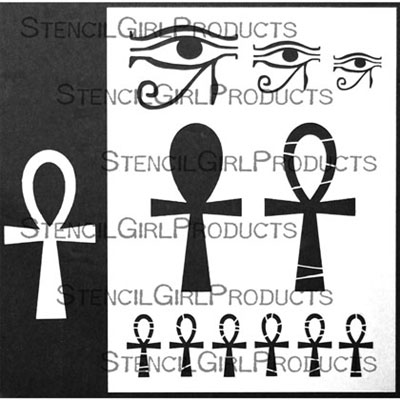 Using the stencil part of the Ankh set, decide where you want to place the mask. This is extremely handy because you can see what it will look like before you make the big commitment with paint.
Once you've got the Ankh positioned, then it's time to grab the paint.
To get a crisp image, there are 3 things that can help you. To get a crisp image, there are 3 things that can help you.
use a thick paint such as heavy body paint
use a small amount of paint
pounce the cosmetic sponge in an up and down motion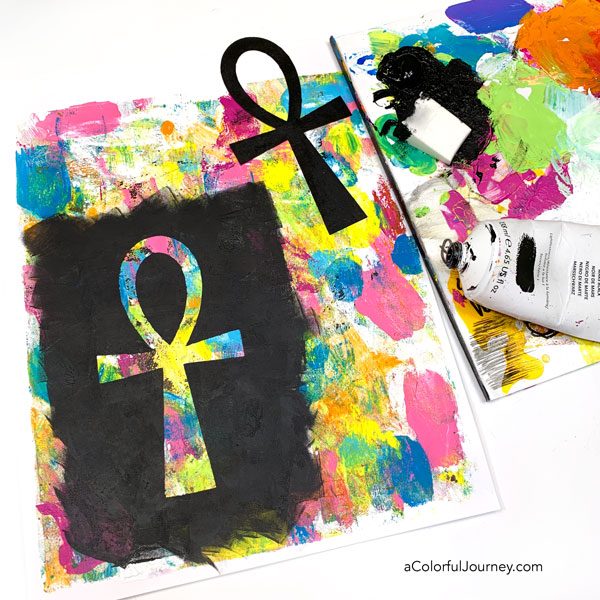 The engineers among us use rulers but I'm more of an eyeball it kind of person. So once the paint was dry, I trimmed them down and touched up any edges that needed more paint.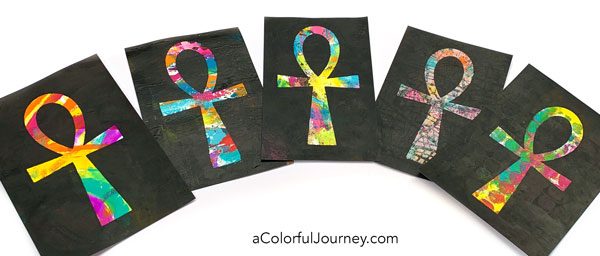 To give the envelopes a special touch, the Eye of Horus was added. To keep things neat and tidy, the ever handy Post it Note was used.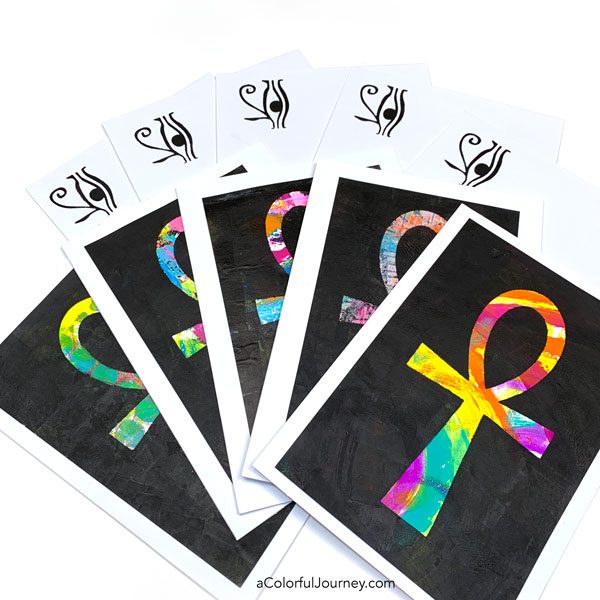 Now I've got a quick handmade gift ready to give! If you've got some gel prints or colorful papers try using a stencil and mask set with them!
If you're looking for ways to create uniquely you colorful papers with your gel plate, check out my free videos and workshops.