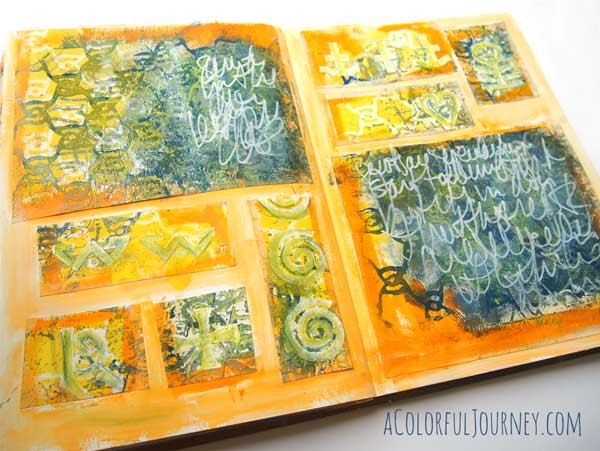 The secret of a mystery was revealed to me by my muse while I was art journaling.  Or perhaps she was having fun reminding of something I need to be reminded of every now and then.  Let's just say the secret isn't rocket science…  In this video, you'll see how I deal with not being able to get my hand to do what my brain wants, as well as how I get rid of white space with white paint.
Watch  Solving a Mystery by Art Journaling on YouTube.
Supplies Used:
After reading another post I had on spray painted papers, I was asked how these papers will react with paints and such since they are now so shiny and glossy because of using spray paints that were oil based.  I picked one of the papers for some art play in my journal to show how it behaves.  In the video, you'll see this homemade patterned paper, made with my Linked stencil, that was the starting place for my play.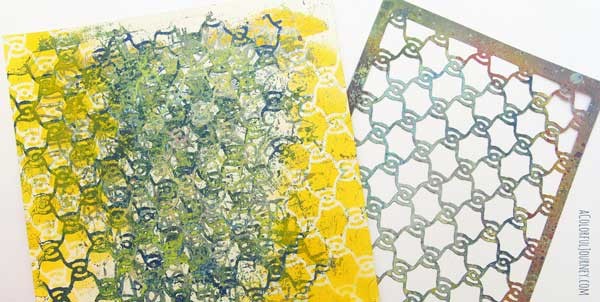 The paper just didn't fit in my journal. Crazy how it was too big and too small all at the same time so I just cut it up to fit exactly what I needed.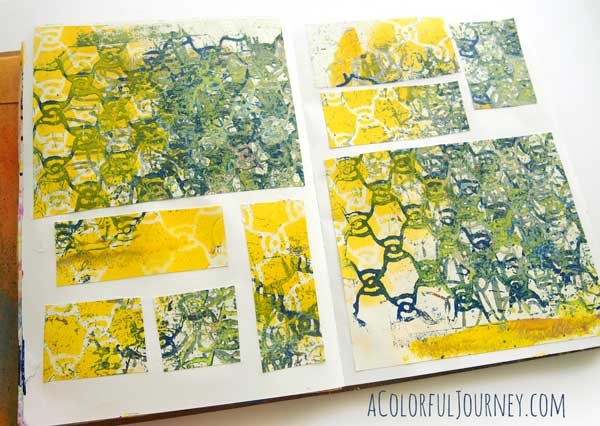 All that white space had to go, so out came the paints.  In the video, you see how I used white paint to get rid of white space.  Yes, you read that correctly!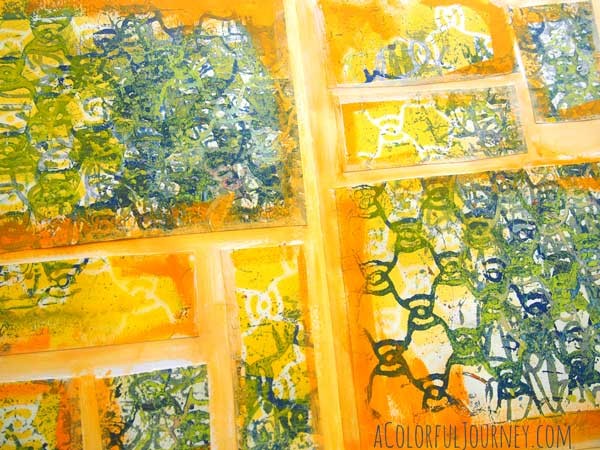 I added a feeling of ancient mystery with the stencils Earth Song Symbols 1 and 2.  I didn't have a feel where this was going until I added those symbols.  Ancient art mysteries kept running around in my head.  It was pretty busy so some dark blue acrylic ink knocked it back a bit.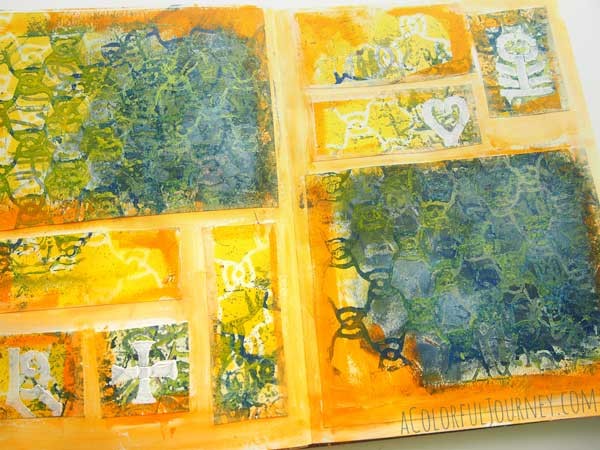 Once it was completely dry…okay mostly dry…I wasn't willing to wait…I added some journaling with a white pen.  This is where my muse revealed the message in this art journal page…the secret to the mystery of art lies in doing.  Not thinking but doing, taking action.  Makes me think of that famous quote from Picasso, "Inspiration exists, but it has to find you working."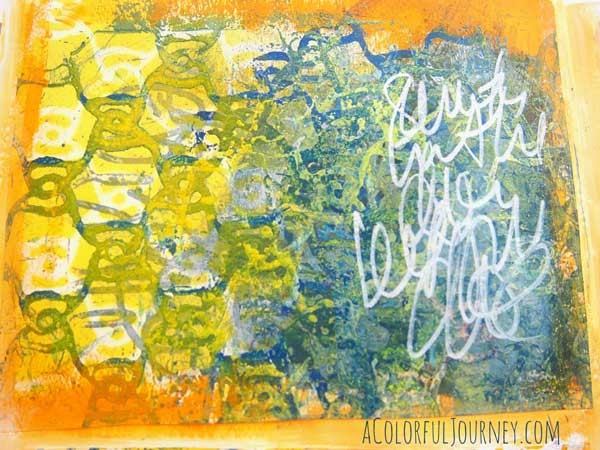 Now, if you've watched the video, you know what all transpired here….in the end I decided to use some spray ink with a brush on the symbols.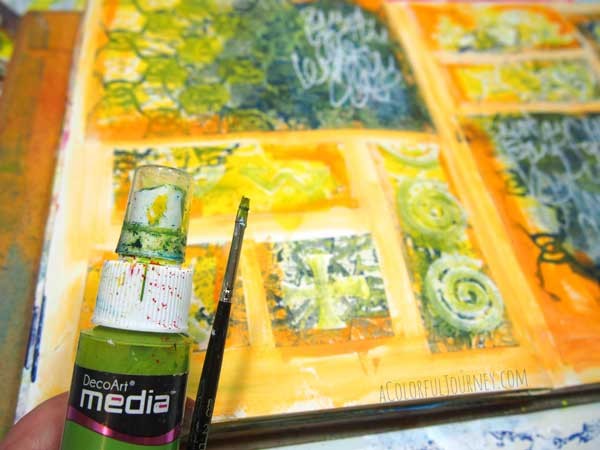 Final details for the symbols came from these adorably short fountain pens.  I ruin all sorts of pens writing in journals and bit by bit I am turning to fountain pens as I can get a fine line and usually can keep them from being ruined by paint that isn't completely dry.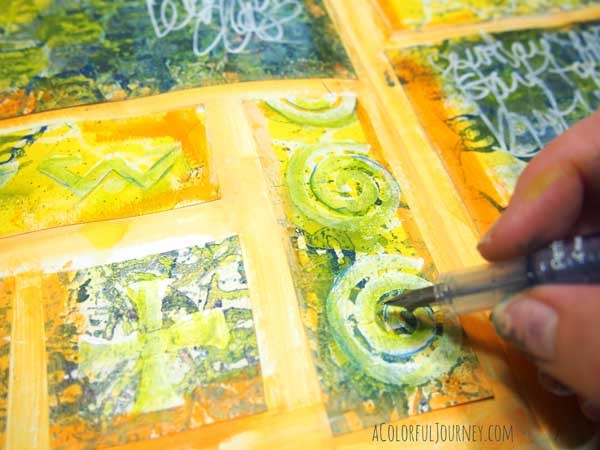 The finished pages.  If you've enjoyed this post, I'd love it if you'd pin it or share it!  Thanks for being a part of this colorful journey!