Over at Twinkle Twinkle there is a celebration of color, The Summer of Color.  This week's color is orange. There are links to so many great pieces of orange art there!  This really pushed me because this is a color I have not used much in many months.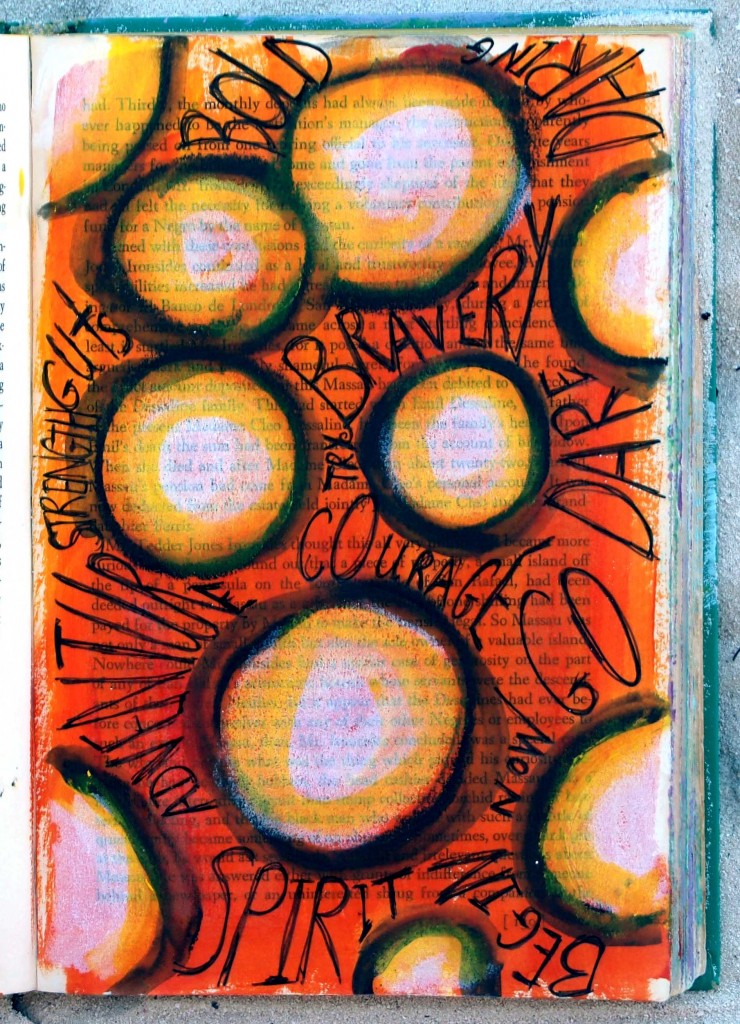 I didn't have any orange paint with me on vacation, so I made some using red and yellow.  There was an added bonus – I had so many little shades of orange.  I think I may mix more of my colors just so I can have the color variations!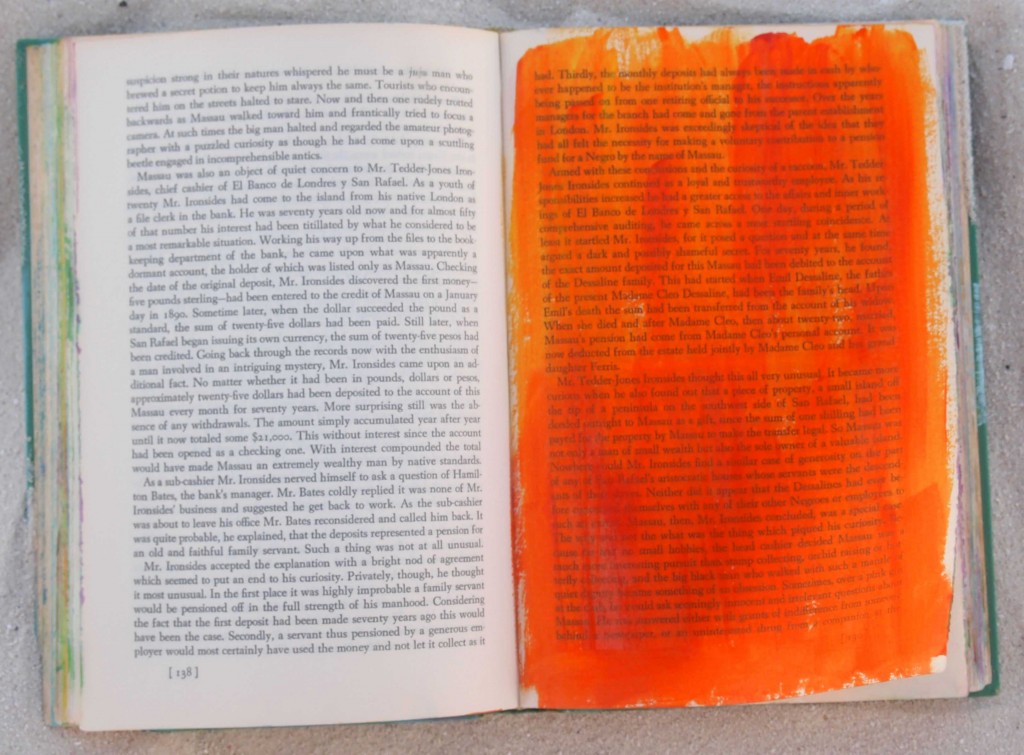 I started with the white gelato cirlces, added yellow, and finished with black gelato.  I brushed the black with a wet paintbrush to soften it.   I really liked how the yellow looked on the white so I went back and added to the white so the yellow would pop more.  Then the jouranling was added.