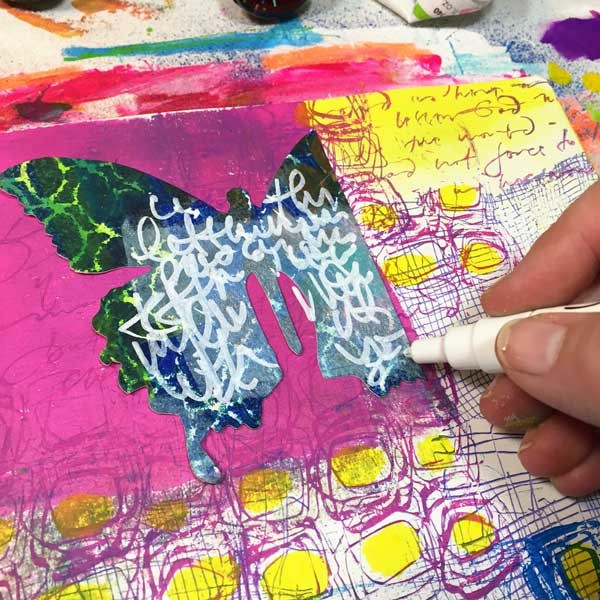 I love creating big pieces of color and play.  It's my happy time when I am  just letting the pattern and color build up.  But what do I do with all those papers?  One thing I do is die cut them.
Here's the paper I made with paints and spray inks and my Connected Eyes Layer Me stencil and Pebbles Layer Me stencil.  There was no rhyme or reason here, just art play.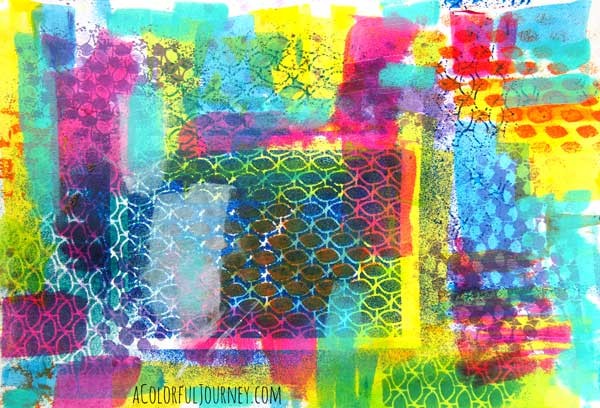 The colors fit just perfectly with a messy art journal page I started while using rubber stamps with the Gelli Plate® and also cleaning off my brayer.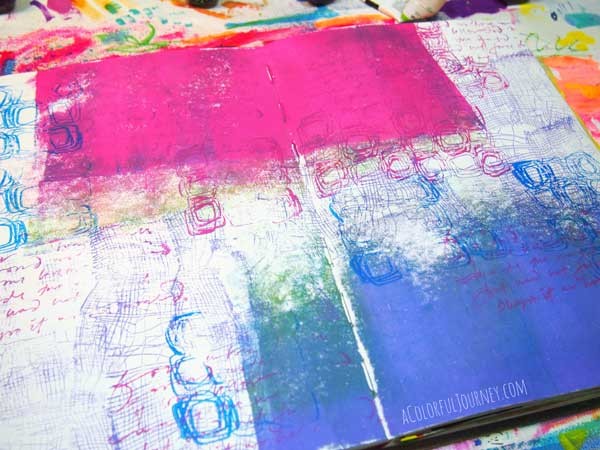 Here's where the art play paper comes into it…I die cut a couple of sizes of butterflies and glued them down with gel medium.  Those solid areas of color were just what the busy butterflies needed.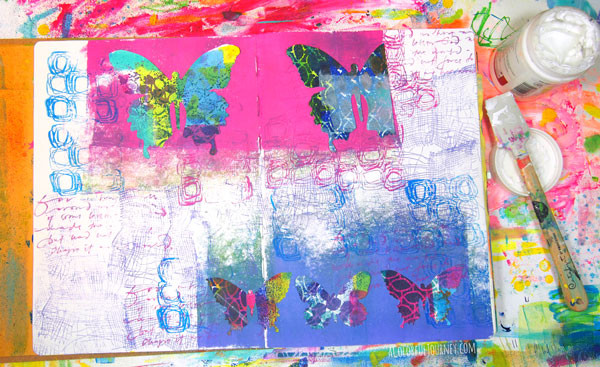 It's not like there was enough color for me so I added yellow here and there.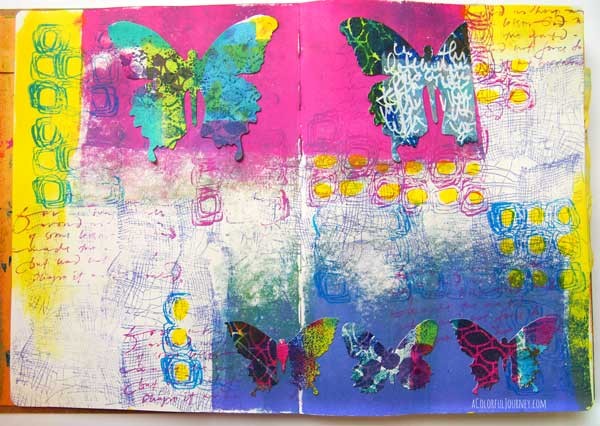 The last little touch for me is the scribble writing where I capture whatever is running through my head at the time.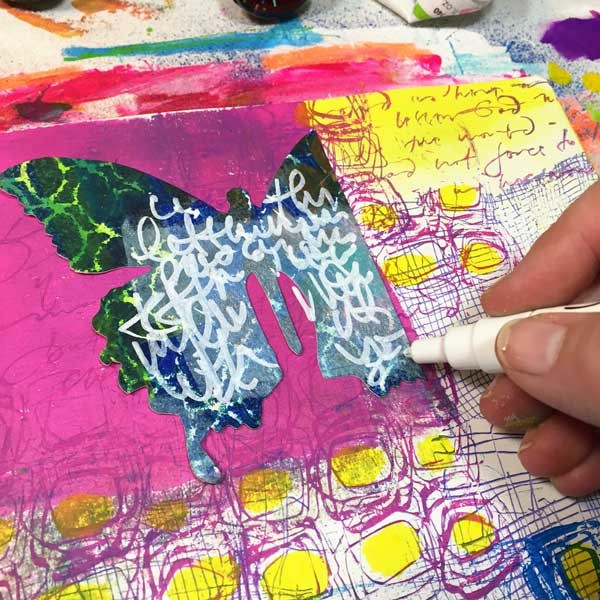 Colorful die cuts work well on cards, in scrapbook pages, art journals, on ATC's, on art retreat trades, in paper jewelry…the list is endless because they work any where you would use a die cut!
Here are the supplies I used. Some of these links are affiliate links which means I get a small percentage. It doesn't cost you anything extra and you are helping me keep this blog and my videos ad free! Thank you- I don't like ads any more than you do!