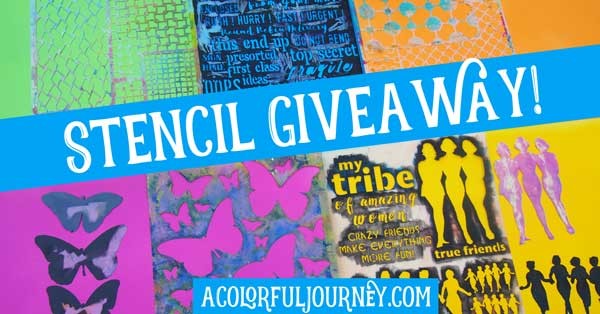 A new stencil release means a giveaway!  One random winner will receive my 5 latest releases and my DVD, Breaking the Rules! Beyond Stenciling Techniques – and yes, international is eligible too!  I've heard from lots of people they have already ordered some of these, so if you win and you've already got one you can pick any of my other 50+ stencils at StencilGirl.  Find out how to get entered at the end of this post!
Rectangular Patterns for Play and Circular Patterns for Play have several patterns on each stencil.  There's a reason for that…and I share how to use just one stencil to build up layers for an art journal background in this new video!
Watch Building a stenciled background in an art journal tutorial on YouTube.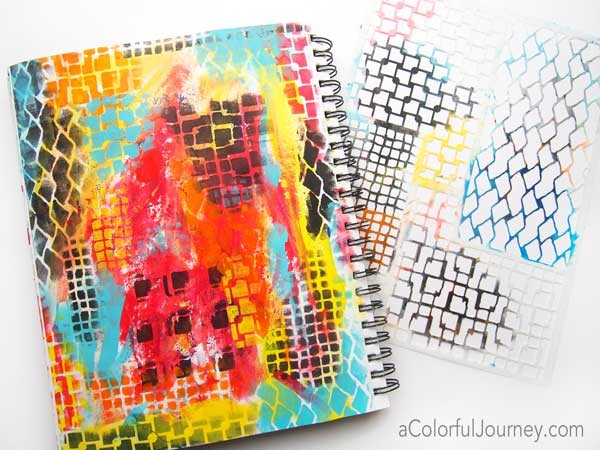 Two of the stencils include masks too!  Butterfly Journeys and Finding Your Tribe both come with masks so there are all sorts of possibilities for how you can play with these!   You can see how I made this page in the video A scribbly start to an art journal page inspired by morning pages on YouTube.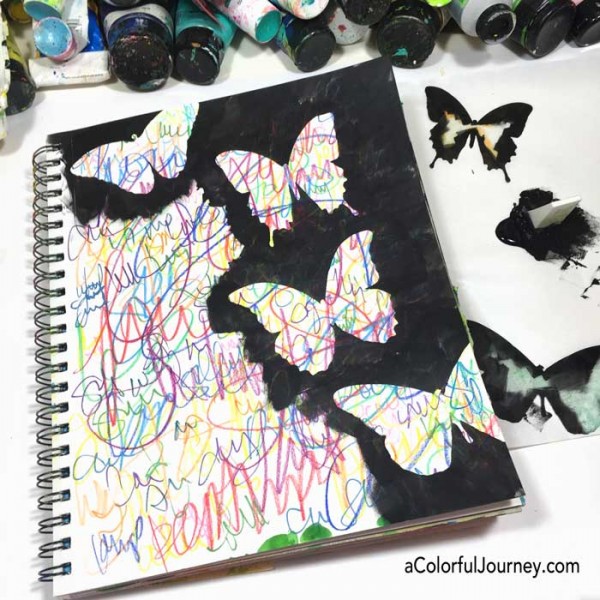 The ladies on the Finding Your Tribe stencil are near and dear to my heart because they represent the women who I have come to know and treasure through to art.  My life is so much more complete thanks to them!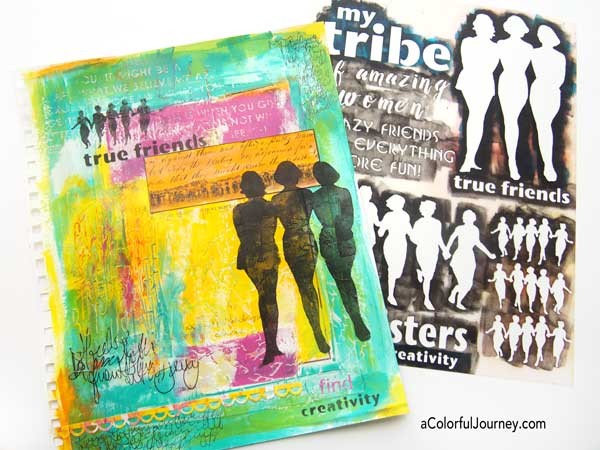 The Mixed Media Mail stencil was inspired by mail art so I used it to create some colorful junk mail envelopes in this video – Rediscover Ways to Play in a Monthly Challenge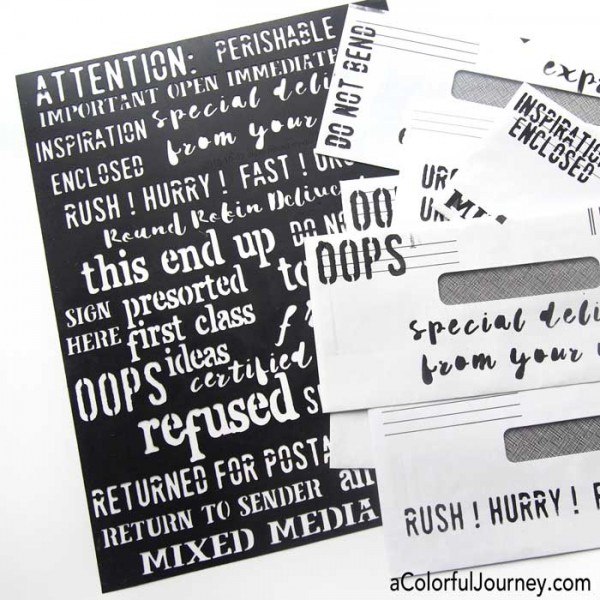 So would you like to win all 5 of these new ones and a DVD?  I'll be putting an address on the envelope and dropping them into the mail- and it could be you!
Leave a comment and you are entered to win!  Want more than 1 chance to win?  How about 4 more chances!  For each of these that you do, you'll get another entry!  Each time you do one of these, come back and leave a comment tell me you did it and you've got more chances to win!
Share this blog post on Facebook
Pin anything from this post on Pinterest
Repost my giveaway post on Instagram (I'm carolyn_dube )
Share on G+
The giveaway is now closed. You can see the winner here.  Thank you everyone for all your kind words!  If you're arriving here after the giveaway has closed – never fear!  There will be more giveaways in the future and if you'd like to know about them as well as get downloadable goodies in your inbox, get signed up for my newsletter!
Be sure to be entered by 5pm EST on Monday, January 18th when random.org will pick one winner and it will be announced here on the blog on the evening of the 18th!