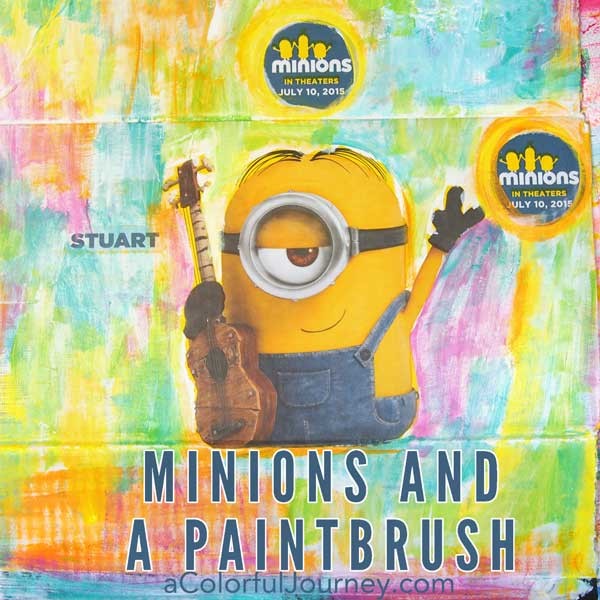 Everything is paintable in my world, including fun Amazon boxes with Minions on them!  After watching the Minion movie trailer, I am just positive Stuart would approve of me painting him and the box…right Stuart…
There are all sorts of these boxes from Amazon, with each a character and one with all 3, that I know of so far…I'm finding myself wanting more Minion boxes and wanting a complete set…This is like a Happy Meal toy for grown-ups.
With a sharp Exacto knife, I cut the box down and into pieces so I had flat, easy to work on surfaces.  I added white paint as a primer all around the cardboard.  No precision as I create lots of white space I am going to cover up.
Next it was time for the color.  Bits here and there, just having fun which I thought was quite fitting as the Minions seem to have fun where ever they go too.  I hesitated painting his clothes, but came to my senses and added more color.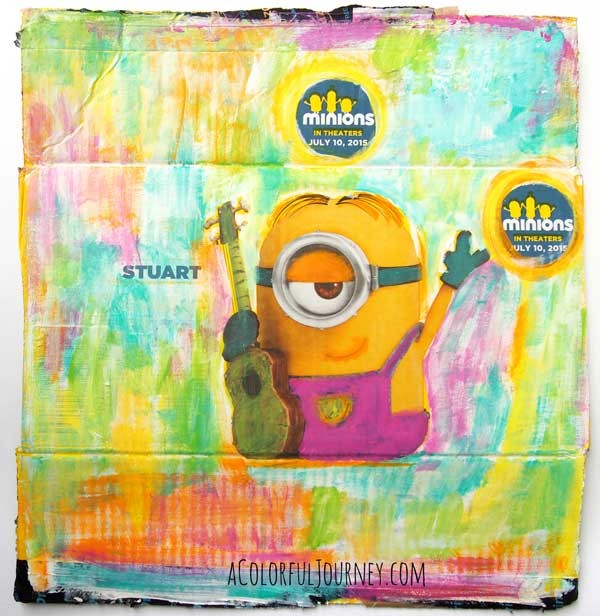 But wait, there's more! A Minions box has more than one side, so I had  another Stuart to paint!  When I started painting this one I noticed the writing on the bottom of the box.  I was completely clueless about the #minionboxes hash tag and $1000 gift card giveaway but how much fun to see all the different boxes!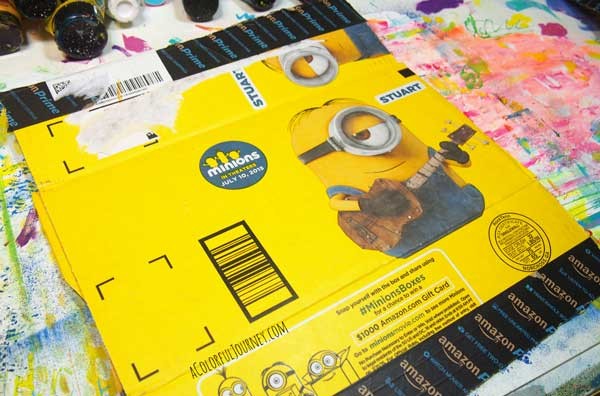 I am so hoping to get more Minions!  I've got Stuart…now I need Bob and Kevin…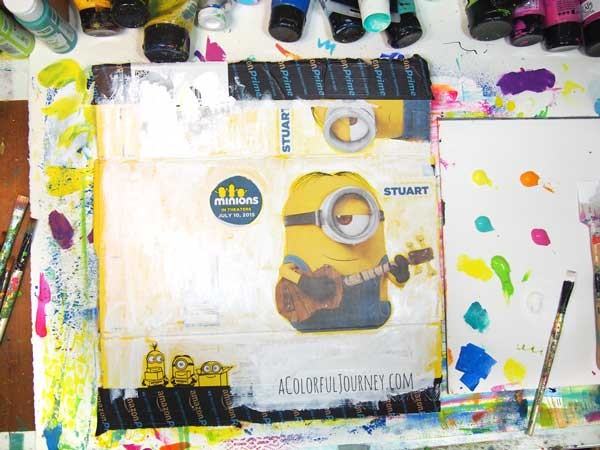 I have had so much fun doing this that the next Minion box might actually stay in tact and I'll paint the whole thing as a fun and easy gift box!  If you haven't seen the movie trailer yet, I've got at the bottom of the post.  Enjoy!