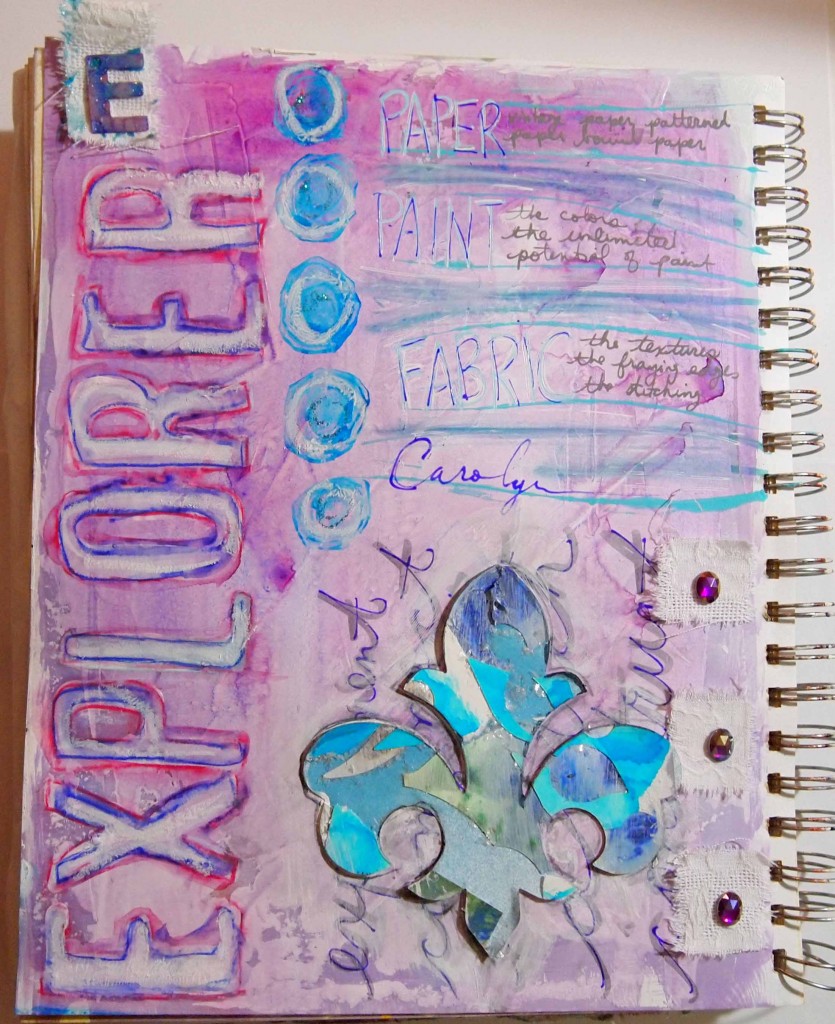 Crusade 56 challenged me.  Tell about myself as an artist…hmmm…I hadn't thought about it much, I just did it.  There are little scraps of paper all over the house today as I'd get a thought and write it down on any scrap I could find.  When I looked at all my slips I realized a few things.  I explore.
1.  I like to work with paper, paint, and fabrics the most.
2.  I thoroughly enjoy taking classes.  I've taken classes in just about everything but glass blowing.  I take pieces from these classes as I return to my trinity – paper, paint, and fabrics.
3.  I am learning to just enjoy the journey without knowing exactly where it is going.
4.  I really love shopping and buying but the supplies I use the most deal with paper, paint, and fabrics.
5.  Color is powerful for me and has been for quite a while – hence the blog name – A Colorful Journey…
6.  I have learned a great deal by looking at how a journal page evolves by taking photos while it is in process.  I started doing that after taking a composition class & haven't stopped.  So, here is the evolution of this page.
A gesso base with a color wash over it.  Then white paint with foam stamps for the title.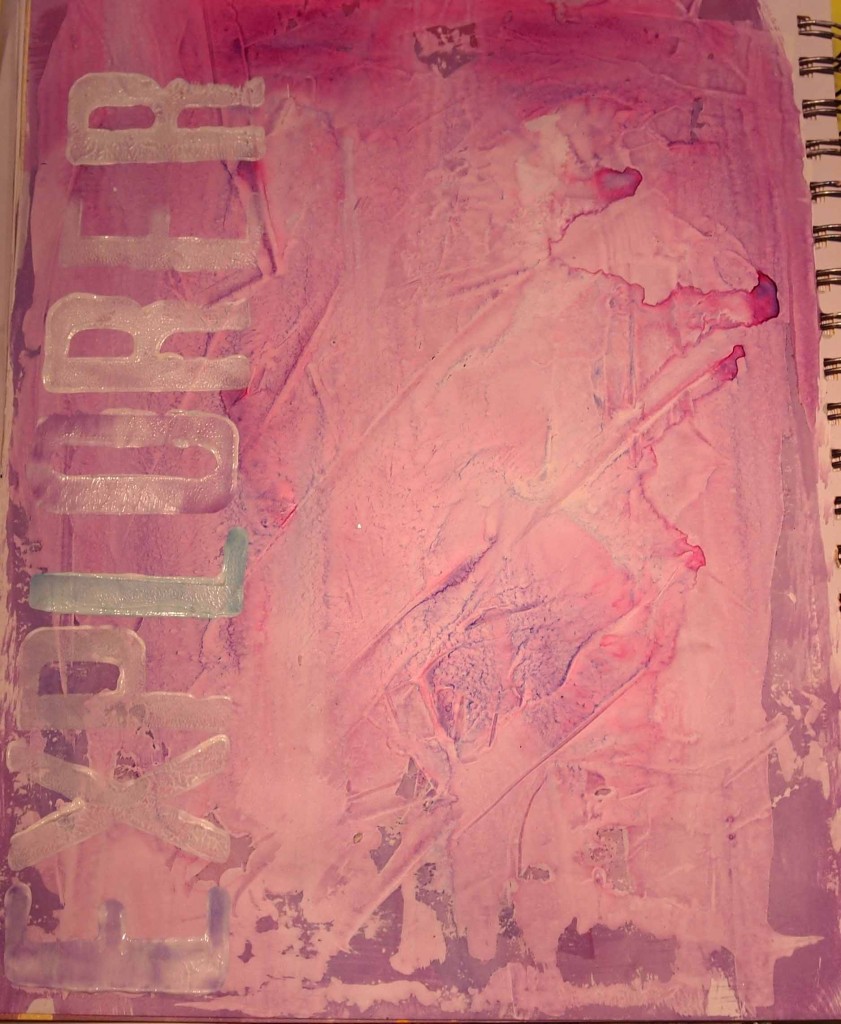 A die cut I made brought more color to the page.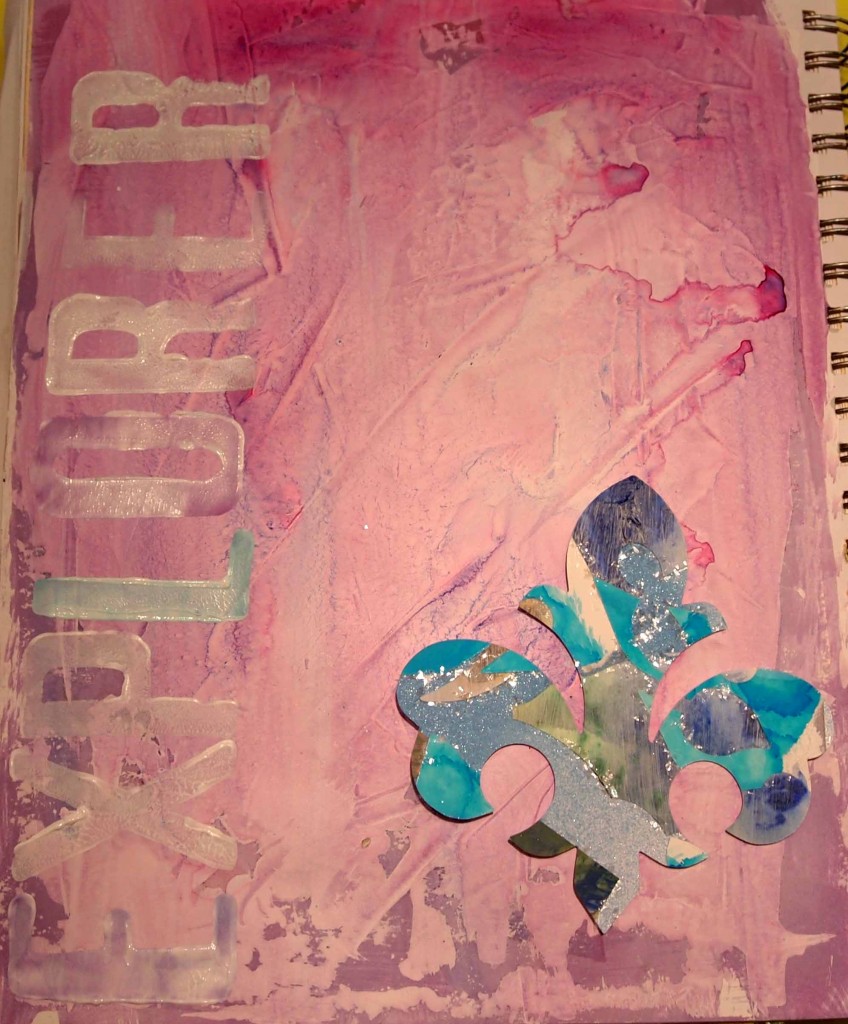 A pink watercolor pencil to define the letters  Blue circles from a stamp I carved.  Blue lines from a sliced transparency. You can read that tutorial here.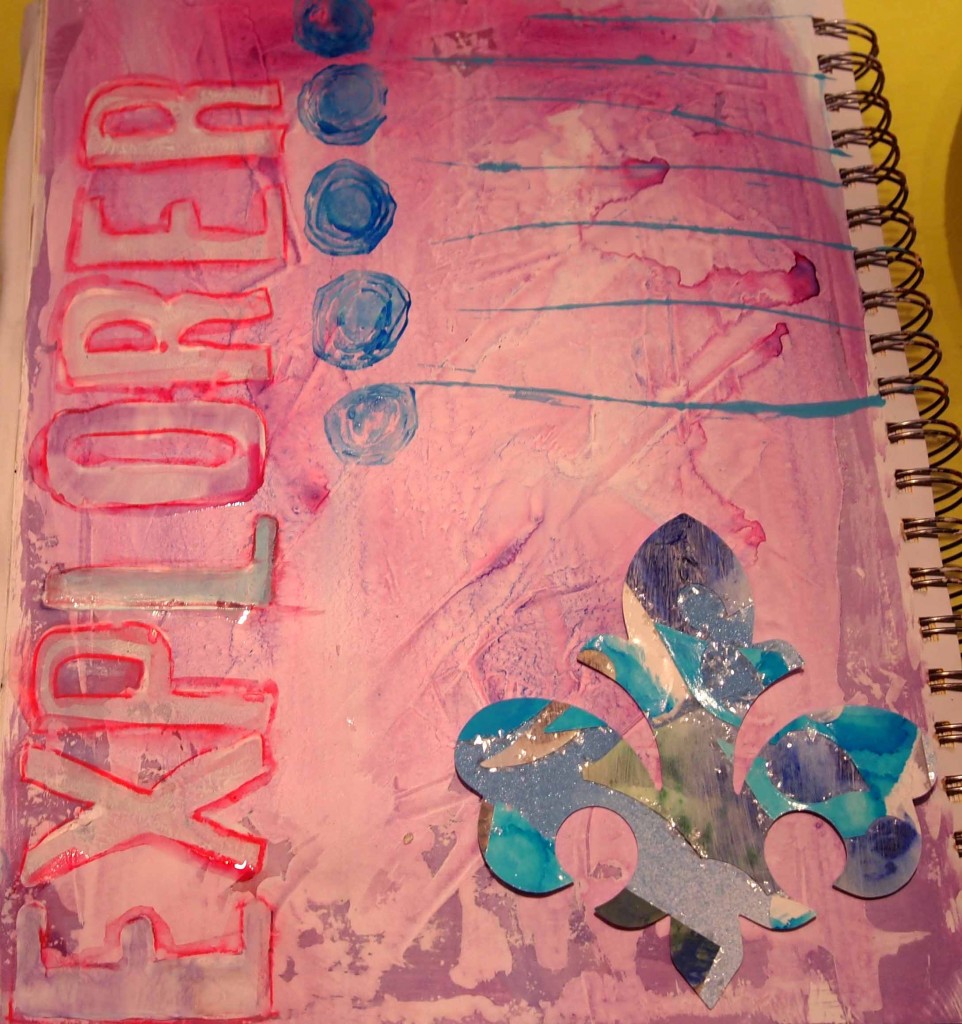 Words added in blue pen and white pen. A 2nd color was added around the title to define it further.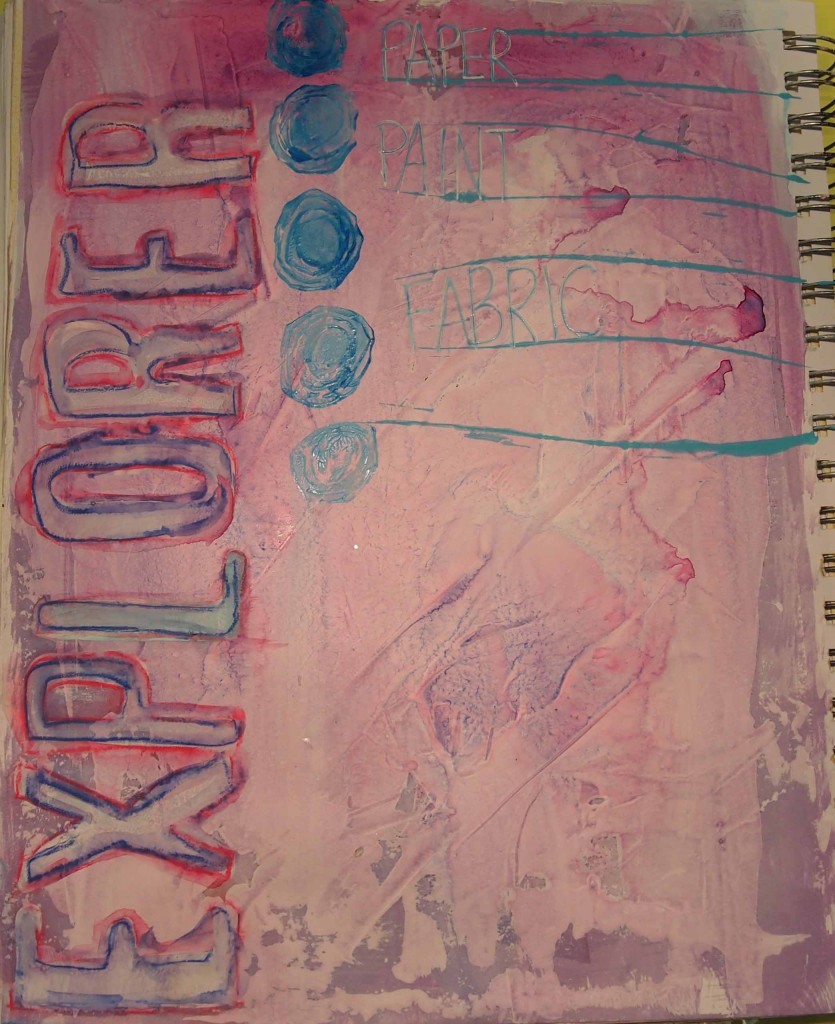 A little glitter on the blue circles.  Have to have a bit of sparkle.  Added words in gray and went over it with purple.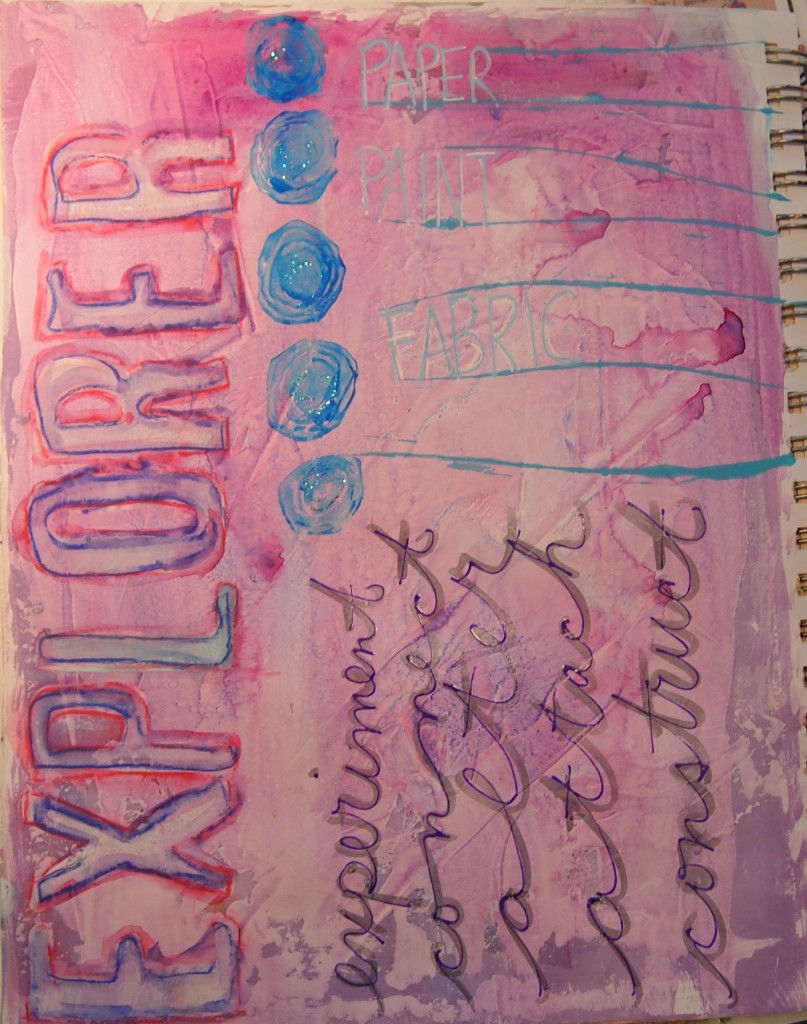 Added bits of fabric.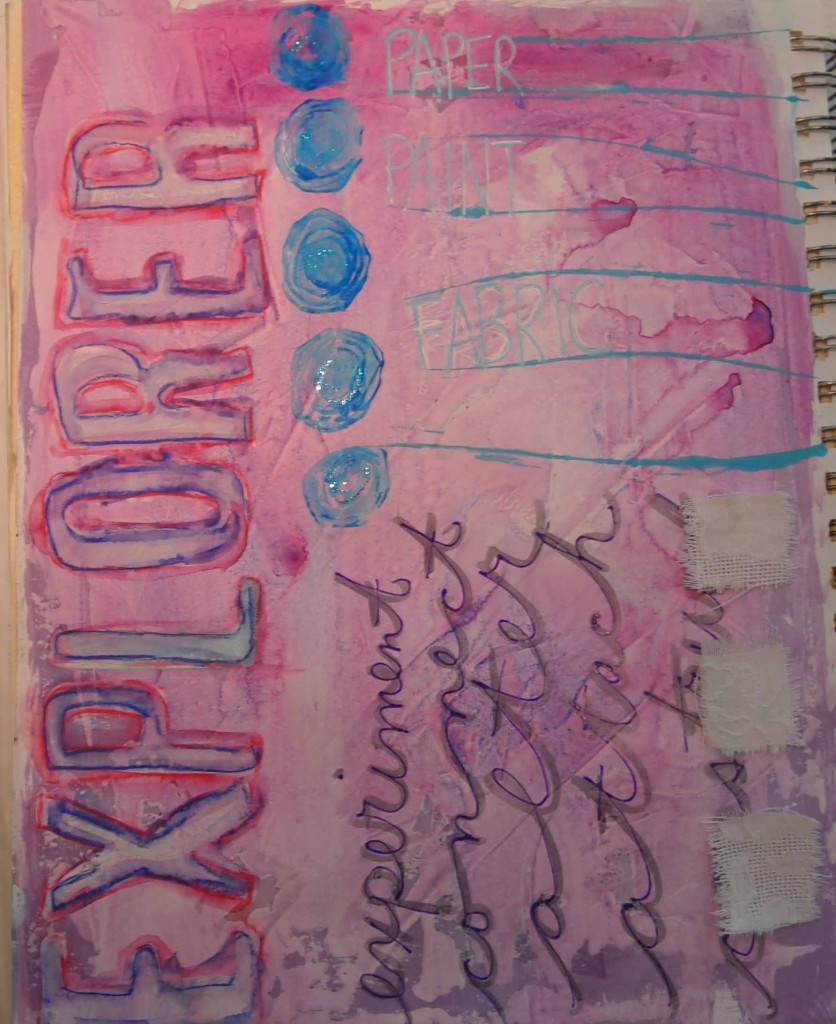 Brought the die cut back and glued it down.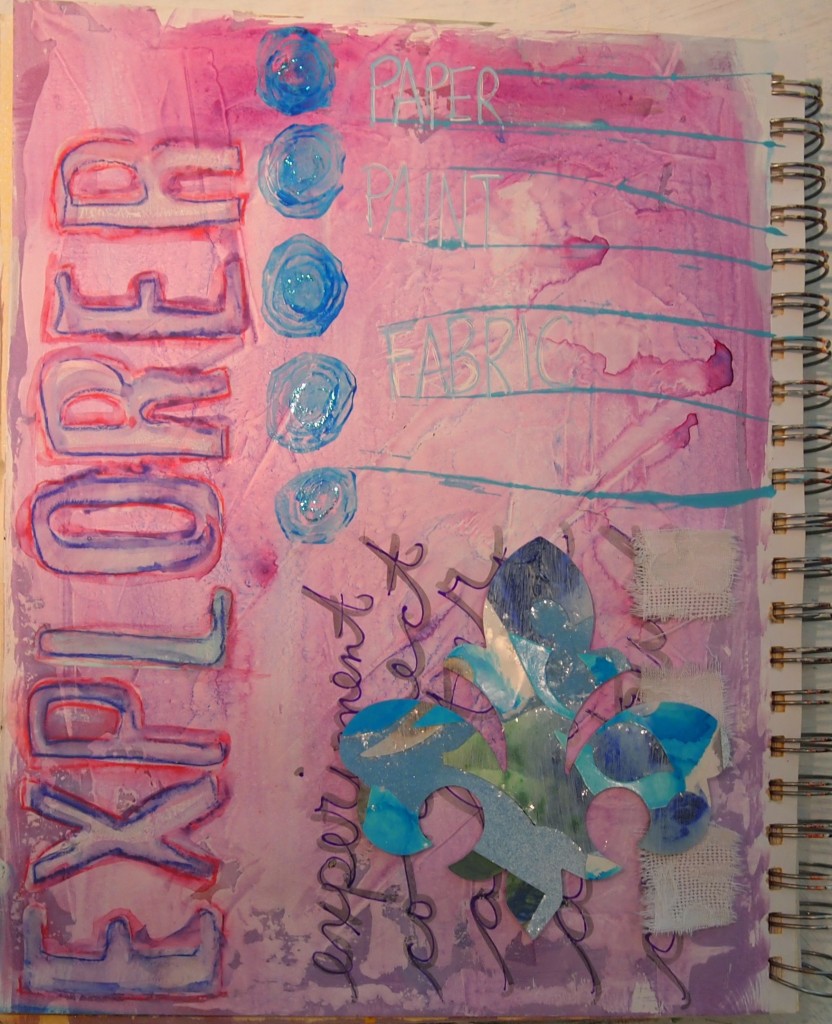 I didn't think the words, paper/paint/fabric, were easy enough to read so added a touch of purple to define them a bit more.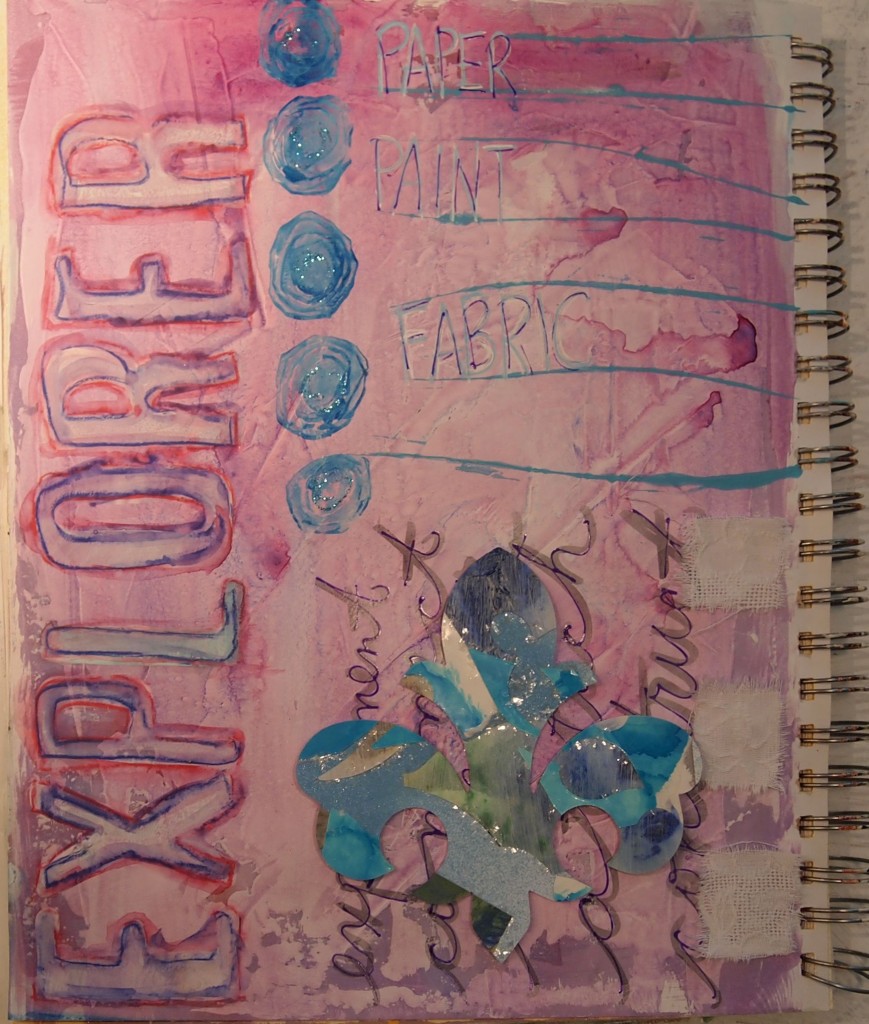 Added a fabric tab at the top and gems to the lower fabric.
The tab looked too plain.  Added a metal E colored with alcohol ink.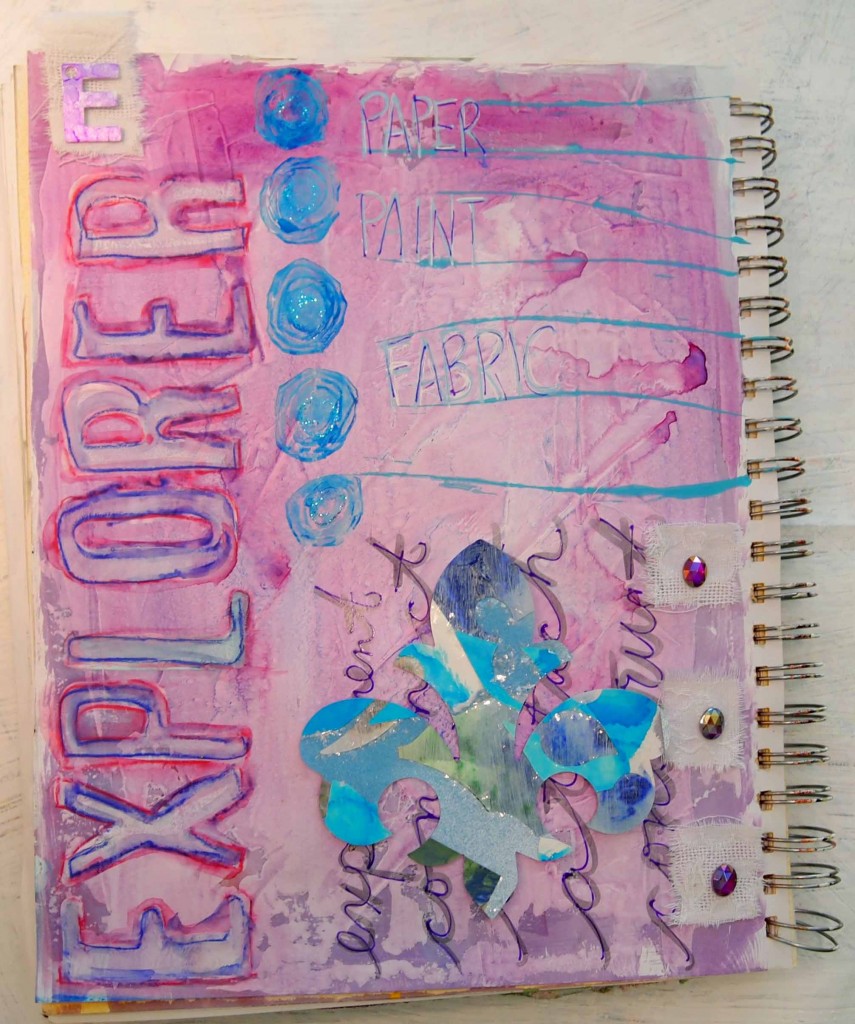 The metal E looked too plain so I added a bit of glitter paint to it and the tab.  Added a few more words. White pastels on the blue circles, and blue smeared lines between the words. Signed it in purple.