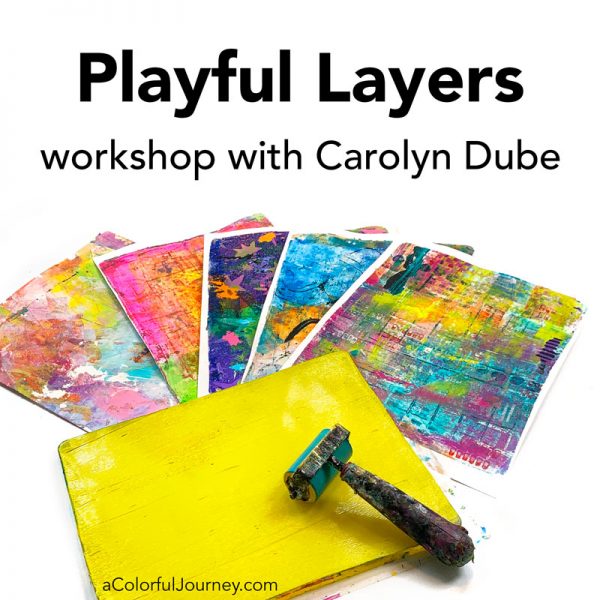 Come have fun with me for an in-person workshop making gel prints with layers loaded full of color and pattern! I'll guide you through two days of play for Playful Layers at Ephemera Paducah in Paducah, KY. Expect plenty of laughter, an OOPS or maybe two. There always seems to be an OOPS when I'm printing.
I'm packing up the van & bringing a giant stack of Gel Press plates, an ample stash of StencilGirl Stencils, oodles of paper, and my favorite assortment of printing tools (more commonly called junk by my family) for you to use July, 23-24, 2021.  *****These dates sold out quickly, so we've added a second class, July 21-22***** Also included in registration is lunch, snacks, and drinks for both days! That means you only need to bring paint, gel medium, a roll of packing tape, and a few paint brushes.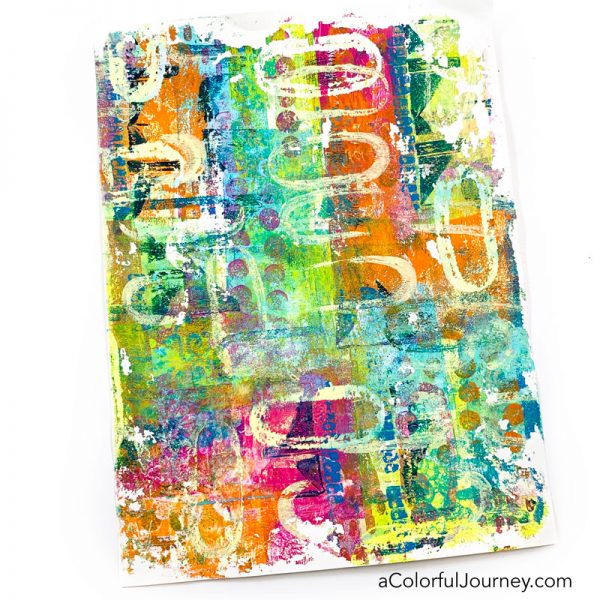 Step-by-step, the techniques are broken down but fair warning, this is an addictive process so be prepared to make an abundance of prints you love. And since every student will have their own 6ft. table (and able to socially distance) you'll have plenty of room to spread out!
You'll see how to keep the colors vibrant in your prints and the one little tweak that helps you avoid mud. Also, the trick to blending colors seamlessly and how to choose colors that bring out the best in your prints.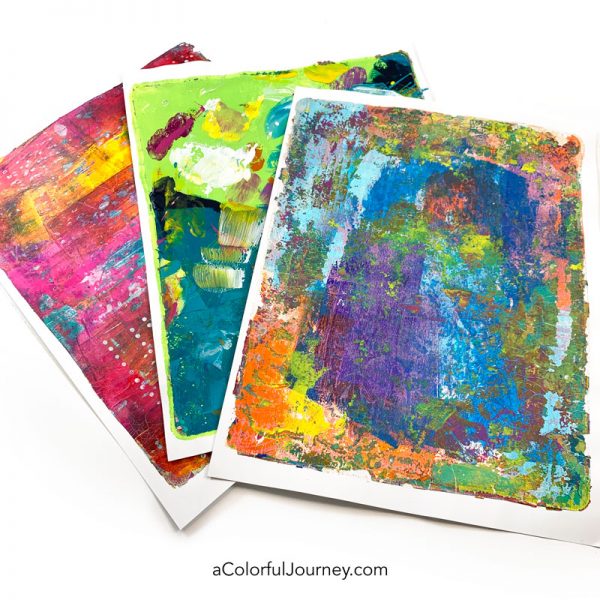 But wait, there's more! How to get hints of pattern tucked into the layers, how to use an ugly print to make an amazing one, and most importantly, you get a strong understanding of why the paint does what it does on a gel plate.
Amazing prints aren't random. Once you know the "why", then you can dial it up or down, creating prints in the looks and colors you love the most. Even if you've never made a gel print before.
What about safety? I've been fully vaccinated and so has the staff at Ephemera Paducah. The max for the class is only 12 students, each with their own 6ft. table. Kirstin has an overhead projection system so that you can see all the demos from your table so no crowding around to see! We'll adhere to the CDC and State guidelines at the time of class to stay safe (assume we will be wearing masks and social distancing).
Looking forward to gel printing with you!
Playful Layers workshop
July 23-24, 2021
*****These dates sold out quickly, so we've added a second class, July 21-22*****
at Ephemera Paducah in Paducah, KY