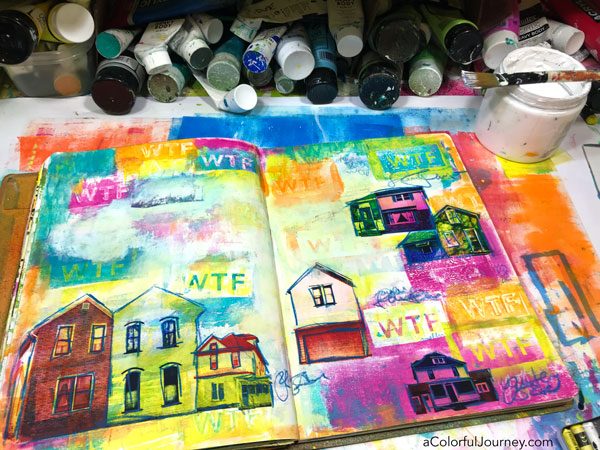 What can you do when you love a background but want to add an image on it?  Use an image transfer because it will let some of the background peek through. But some techniques are wildly unpredictable and can be a lot of work.  Granted, they look cool, but I prefer an easy no fail way to do it by using Craft Attitude.
You can probably guess what a frustrating day it was based on the stenciled word, well letters technically, that built the gel printed background of this colorful neighborhood. It was a what the flipper-doodle kind of a day.
Watch Easy Image Transfer Cheat in an Art Journal on YouTube.
The background was built using a piece of the Teenage Angst stencil and a gel plate. Thwaping that plate on the page with those letters was very cathartic.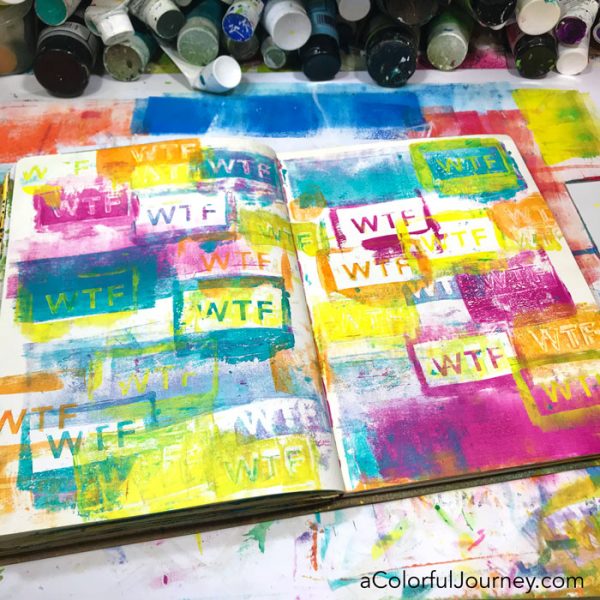 Ever write in your journal and instantly not like it? I scribble journaled and the split second I was done, I didn't like my writing.  It was even scribble writing, but it still bugged me.
A  little paint could cover it right up. I used yellow and O.O.P.S.  It is notoriously the most translucent color so it didn't cover a thing. That O.O.P.S. was just an Outstanding Opportunity Presenting Suddenly that led me to get the white paint out to cover up the writing.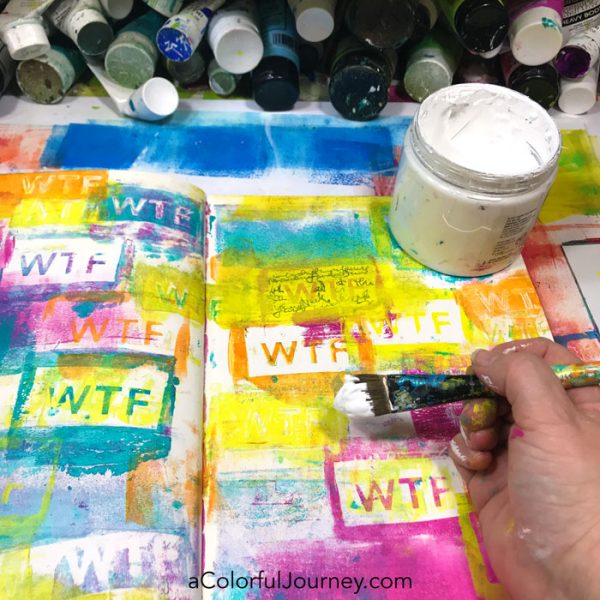 An entire neighborhood of image transfers was added using Craft Attitude and a glue stick. When I want that translucent, see what is below it kind of an image, my go to is this way.  I've tried all sorts of image transfers and they are either too much work for me or I don't get good results.
But print out and attach with a glue stick? That is a reliable and speedy way to get the look of an image transfer. The hardest part is remembering to get glue all the way to the edge.
Who designed those houses? It was Tumble Fish Studio.  As of the writing of this, she has retired from digital design however, the shop she used to be at, Mischief Circus, has all sorts of funky and fun digital kits.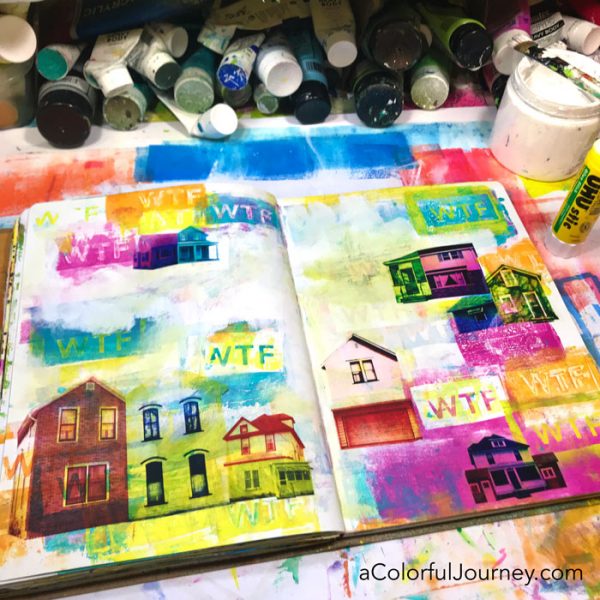 The Craft Attitude might be a plastic film, but it is not shiny at all.  It blends into the the page and more can be added on top of it.  Watercolor crayons wrote on it effortlessly.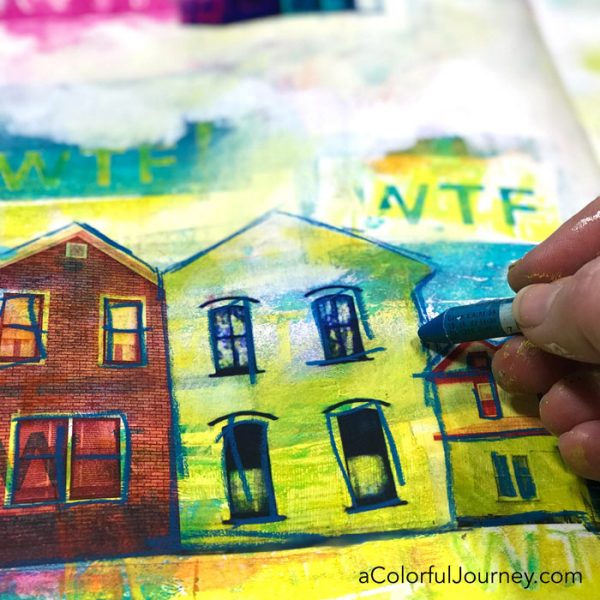 When this page started, life felt frustrating. By the end of the page, life looked much rosier. That is one magical side effect of art journaling, the processing and releasing of feelings.  Another side effect is a journal full of color and fun.
This page is nearly finished…but not quite…maybe.  I'm on the fence…should I leave the white space there or add more?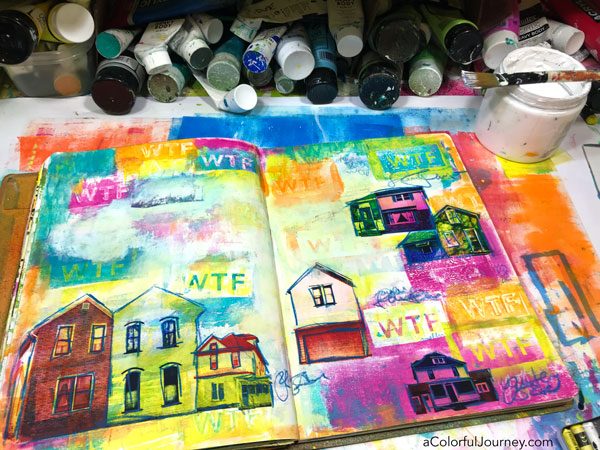 Here are the supplies used. Some of these links are affiliate links which means I get a small percentage. It doesn't cost you anything extra and it helps keep the free tutorials coming!