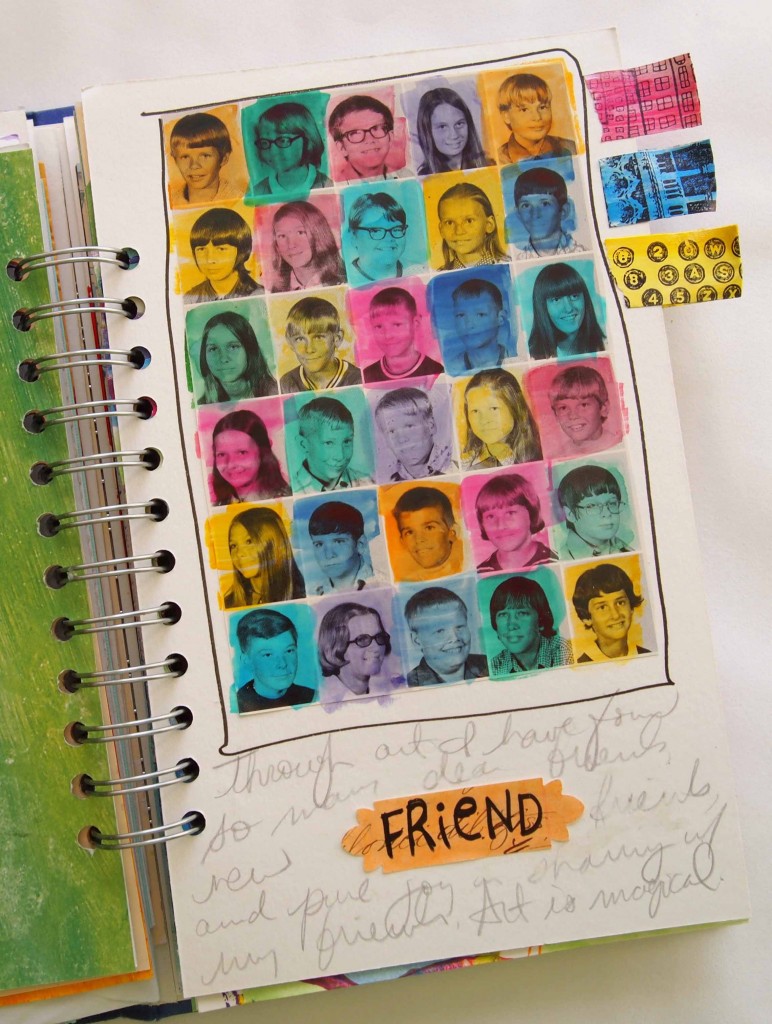 Thanks for stopping by for my celebration of my artist tape article in Somerset Studio's March/April issue!
This is an old yearbook page cut down to fit in my junk journal.  As I looked at the people on the page, I began to think about all the wonderful people I have in my life.  Each one is unique and most are characters, hence the bright colors.
After I had all the colors on the faces I wanted a touch of color on the side.  I also wanted a touch of pattern, but with the bright colors and small space left I felt going off the page was the best option so I made tabs out of my artist tape.  The tabs are also great if you just a little bit of a color left- none of this tape ever goes to waste.
This is a journal page I did in the summer. The artist tape was the inspiration for the rest of my color choices as I built this page reacquainting me with a color I had stayed away from for so very long, orange.   You can see the step by step for this journal page here.