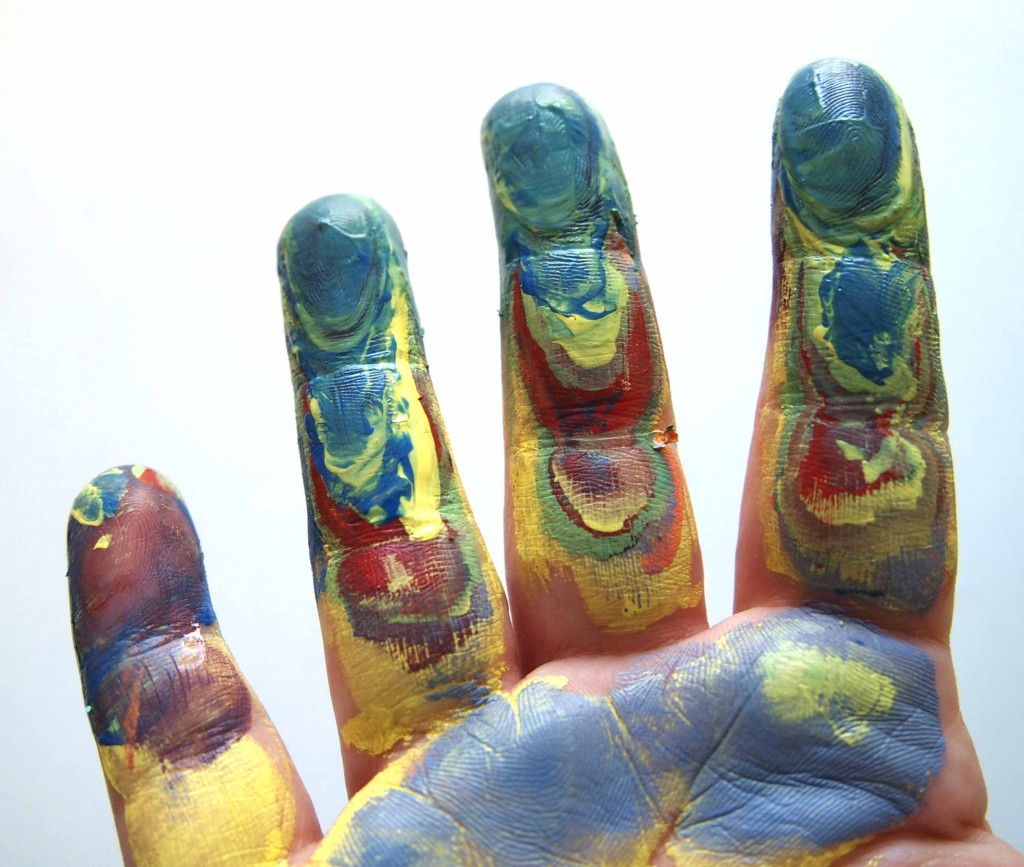 Art Every Day Month Day 9!  I had an 18″x24″ canvas to paint.  I grabbed one of my favorite brushes – but really it would take me all day to paint it with that little thing, especially since this was just a background layer.  My impatience led my hands to start smearing paint around – what joy.  The paint smeared, I smushed it into the canvas letting the texture show, and I was happy.  The kind of happy that goes all the way through your soul happy.  I need to finger paint more often!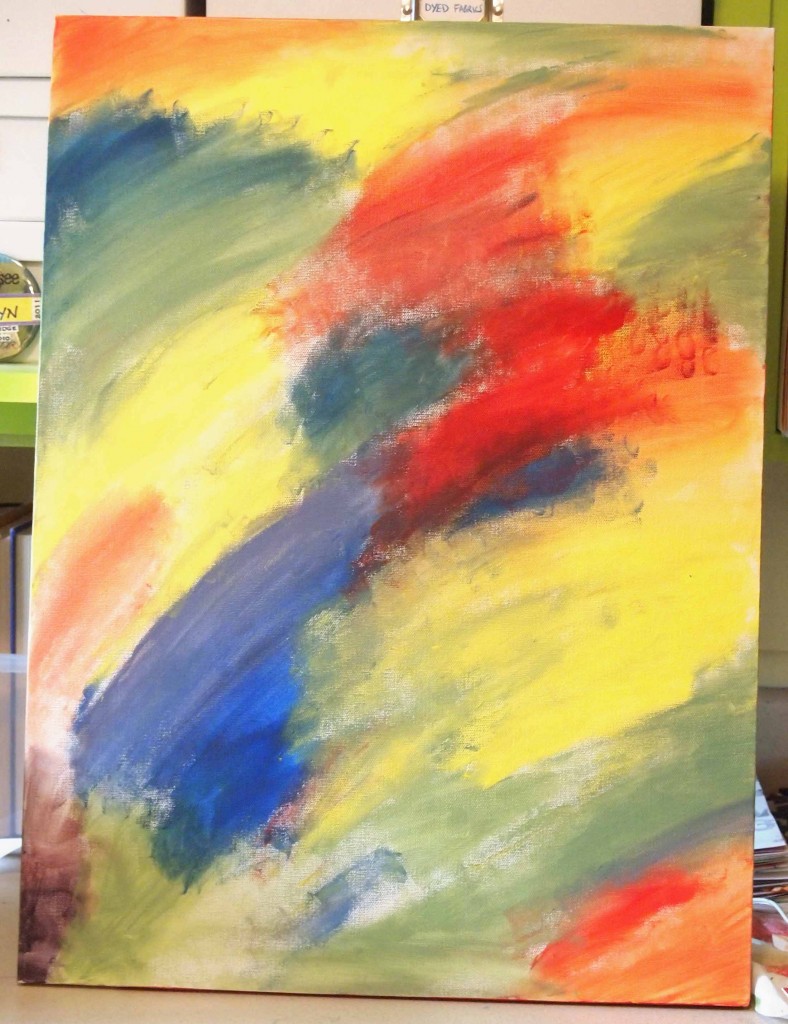 There was leftover paint from working on the canvas and I had to put that paint somewhere….I decided to try using a stencil with paint and my hands.  Really liked the result.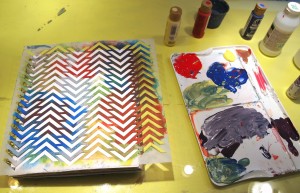 Notice all that extra paint!  The stencil is just sitting on top of my art journal page.
I used blue and yellow but mixed it on the actual stencil using my hands.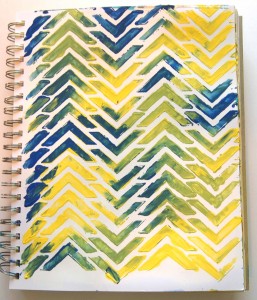 Now I have a background for a future journal page and my leftover paint is not leftover any more.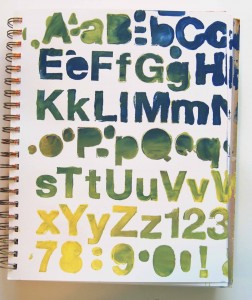 Another stencil I used.  It felt so good to finger paint into stencils that I actually squirted out more paint!  Once my hands were all painty it seemed a shame to stop – so I didn't!