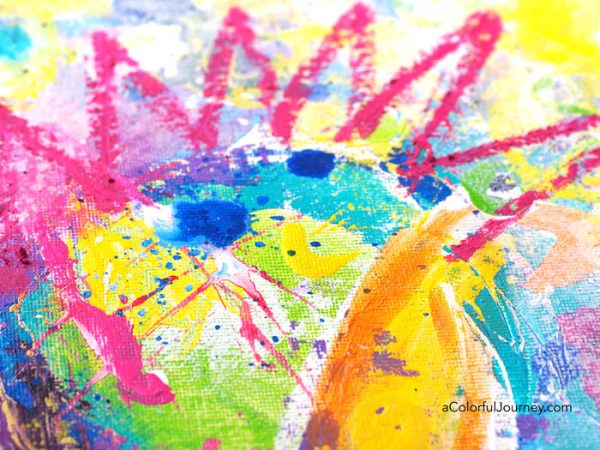 A forgotten piece of play grabbed my attention and before I knew it, a visitor showed up. This bright, and quite silly, character came to life all because of an O.O.P.S.
I started by stenciling the word dreams with acrylic paint and my Vintage Typewriter stencil on a canvas board that had been hanging around the studio for eons.
Was this word significant to this piece? Did I have a plan for where it was going.  Nope.  Just had the impulse with that word, so I went with it.  By the end, I knew why that word popped into my head.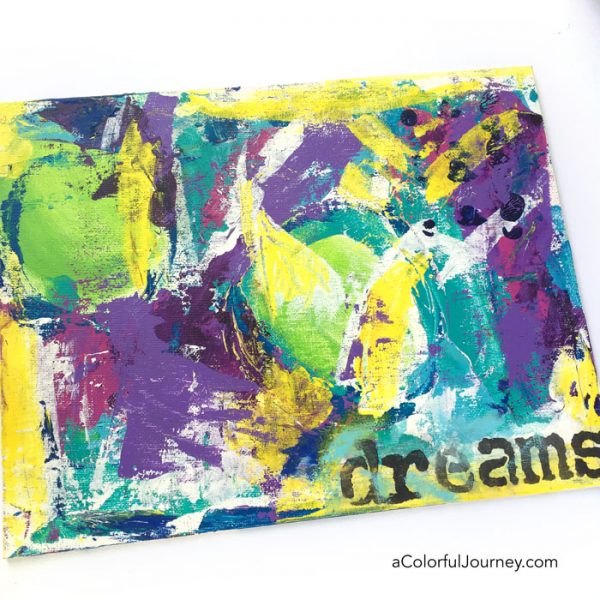 The impulse to use inks struck me, so I pulled them out and started adding color willy nilly all over the canvas board.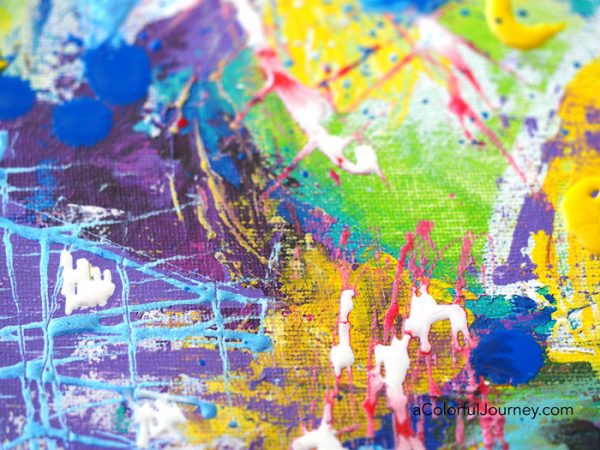 While the inks were drying, I noticed Thing 1 showed up. Only Dr. Seuss knows for sure if this was actually Thing 1 or Thing 2, but my money is on 1.
The next Spark of Art-spiration is from this play it will be free to download in the next newsletter!  So get signed up here and it will be heading to your inbox!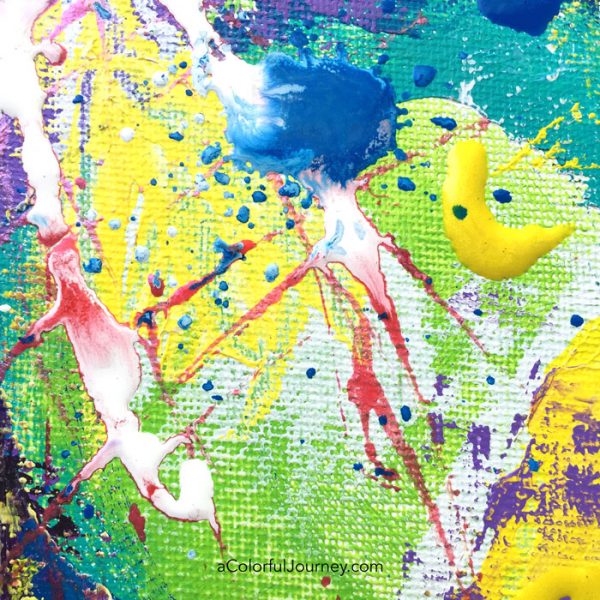 Once it was dry, I added white spray ink.  This white, by DecoArt, is slightly translucent.  That piece of book text is protecting the goofy face I suddenly saw in the layers of color.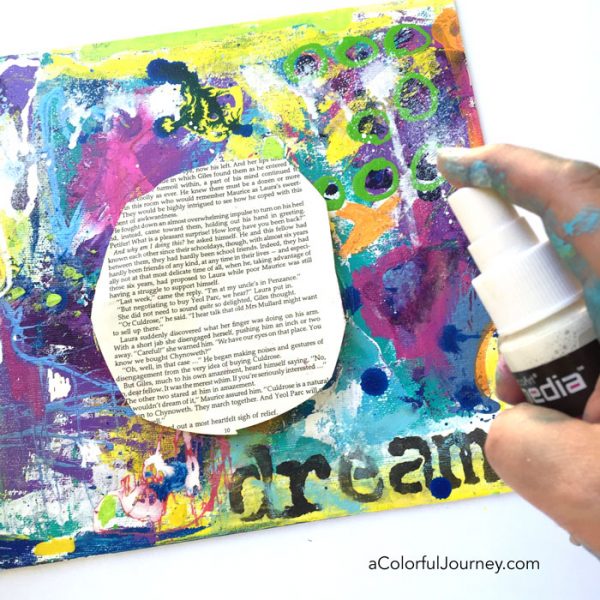 After spraying it, I had the impulse to smear white around, so I followed that impulse!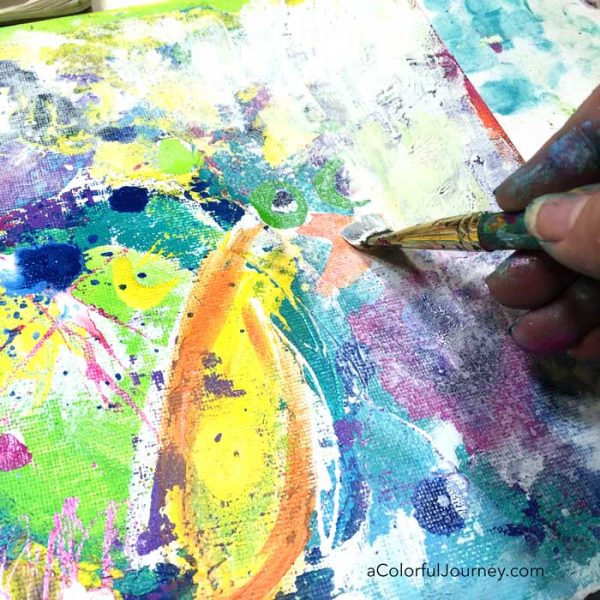 Impulses had been leading me along on this until now and I almost got stuck here.  I started thinking and when I start thinking, there impulses are far and few between.  I am more cautious.  But luckily, I had an impulse and followed it.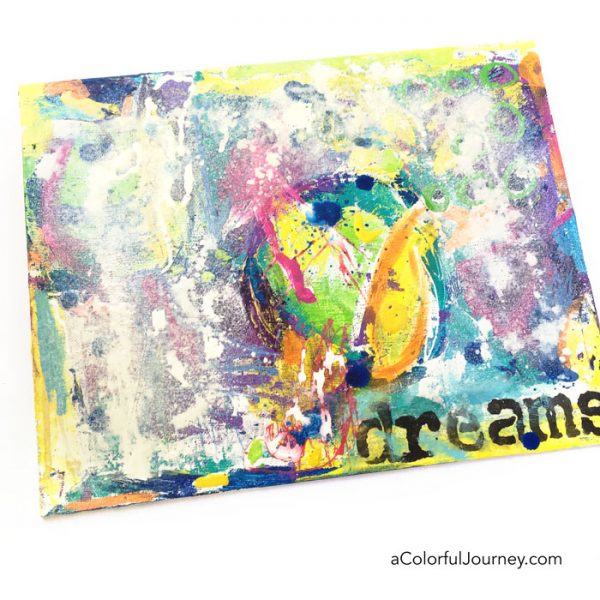 O.O.P.S.  It did not turn out the way I expected so it is just an Outstanding Opportunity Presenting Suddenly. Not a mistake but an O.O.P.S.
See more of my Instagram fun here
This was just a face before the pink oil pastel spiked hair, but now he has personality.  He has the attitude that comes with pink spiked hair the doubles the size of your head. And I love him even more than what I was trying to create!
Why the word dreams?  Because dreams don't have the same filters that conscious thought does and this canvas was all about not filtering my impulses.  Now what to call him…