Crayon rubbings aren't just for leaves! They work with stencils too! After making the rubbings, they are great for playing with color patterns. But, you'll see how I get myself into a bit of pattern pickle and what I do about it! O.O.P.S.!
This stencil is a part of this month's StencilClub offering! Mary Beth Shaw, the founder of StencilGirl, and I have created a mash up set- and I can't wait to see what you create with them! Along with the stencils, one of the other perks (and there are several of them so read about them all here) is an exclusive members only video.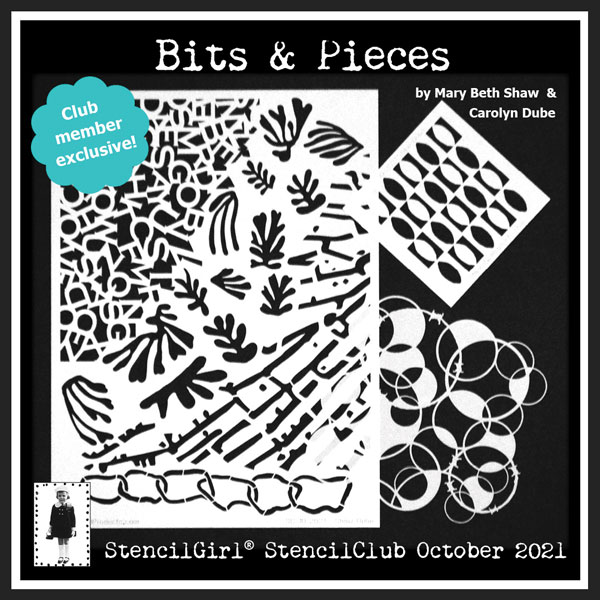 On October 15th, 2021 these stencils ship and the video gets released to members! So get ready to have some fun because as I shared techniques on one side of the screen, you can see Mary Beth working in real time on the other side. She's a brave soul because she had zero idea of what we'd be doing, just told her to have her Gel Press plate ready!
Place a thin piece of paper, like tissue paper, on top of your stencil. Then rub an unwrapped crayon on it. The hardest part of this process is the unwrapping of the crayon!
Longer crayons, as opposed to broken bits, are easier to get the crispest, finest detail. In the video, you can see the difference the pressure makes too.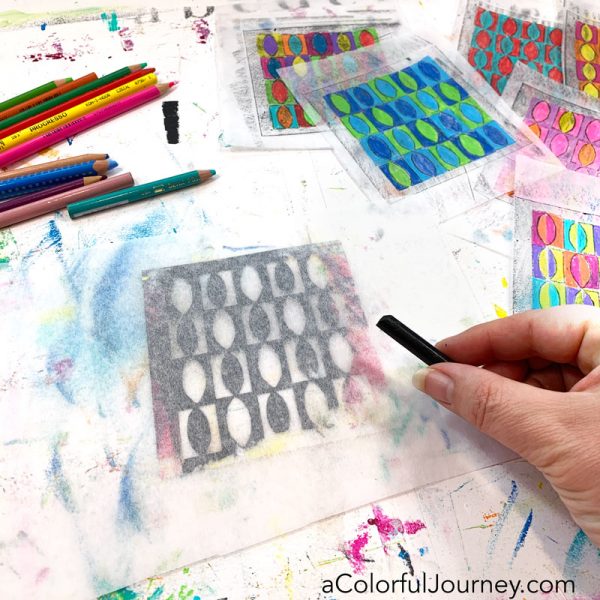 Color in any area of the pattern with any colors you want! I'm using a hodge podge of colored pencils to do this. This is a great thing to do when watching videos or if you're stuck on a long Zoom call.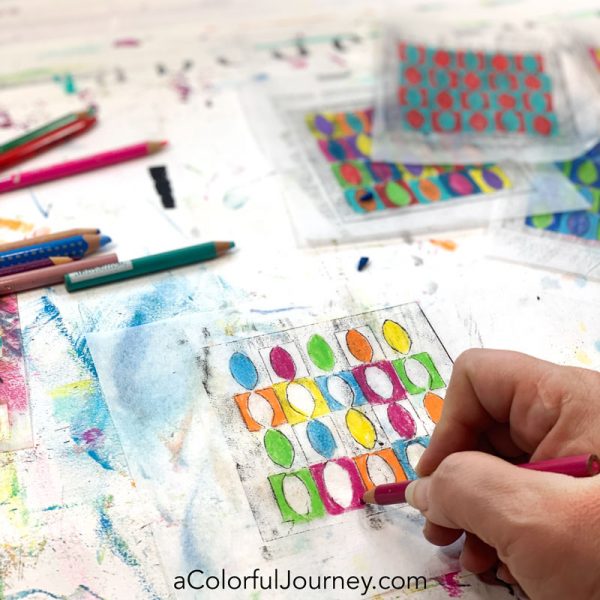 By cutting apart some of the blocks, you can get a totally different look. I can't wait to use that long skinny row of them in my play!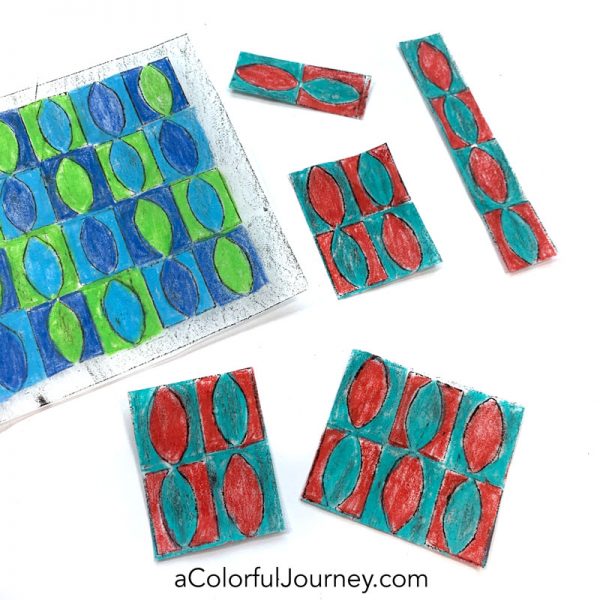 When you're creating your patterns, you can leave some areas uncolored, use just two colors, use three colors, use ten colors, color the ovals half and half, and much much more! How much more? Keep reading!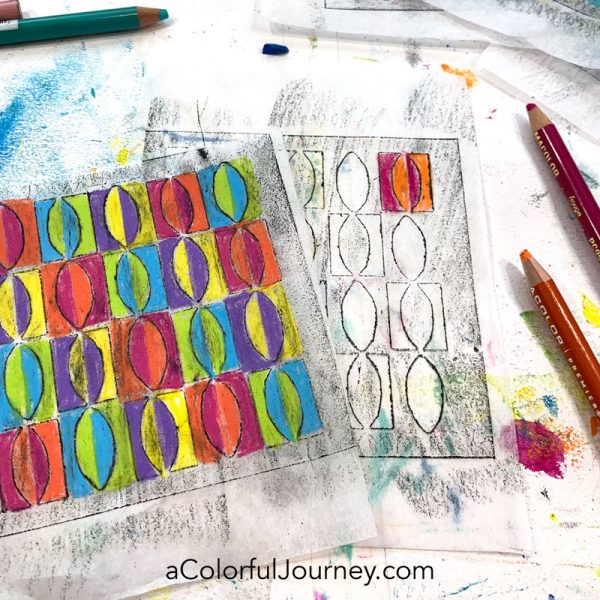 How many different patterns can you create? Well, I decided I wanted to put a number on it. An actual number. So I dusted off my memory of permutations in math class and gave it a try!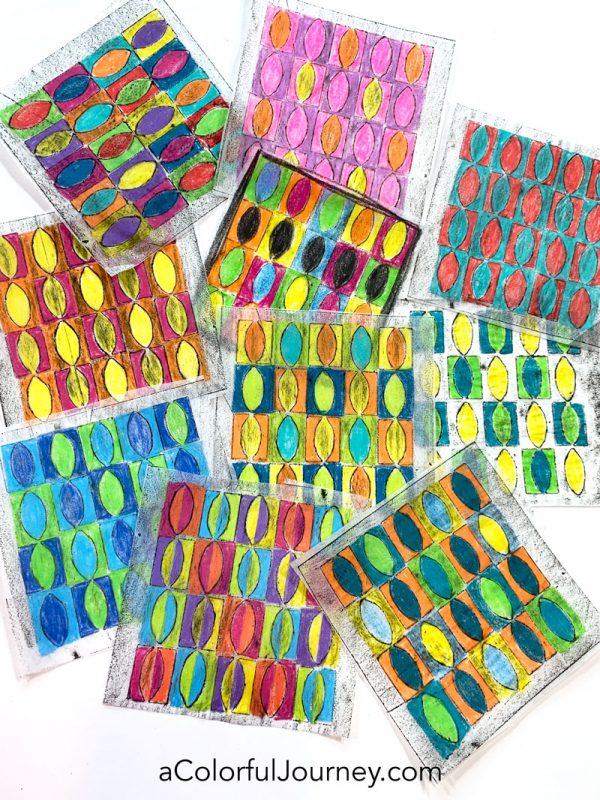 The colors can repeat that means this a permutation with repetition ( nr). Since each box or oval can be colored separately, I am going to consider each of these a pattern making unit so that's 40 for the size of the permutation (r). Then I had to figure out the number of possible outcomes or choices for each of those (n). I decided to go simple and just say 10 colors (not even taking into account the option of coloring two colors in one oval or box).
So it's a whopping 1040 or 10,000,000,000,000,000,000,000,000,000,000,000,000,000 possible patterns. That's a lot of possibilities! Am I sure my math is correct here? Nope, it's been years and years since I've had a math class so I'm open to anyone who is more knowledgable correcting me!
I love having options and for all practical purposes, there are limitless pattern possibilities for you! And this is just one of the three stencils included in this month's StencilClub set.