Butterflies make for playful cards to send to friends, especially when you raise their wings as if they're mid flight! This card is very forgiving to make, as you'll see in the video! If you're thinking something didn't go as planned, you're right!
The play starts with a gel plate and my Butterfly Journeys stencil from StencilGirl. My plan was to use pinks and oranges to make the butterflies. Clearly, I didn't stick to that plan.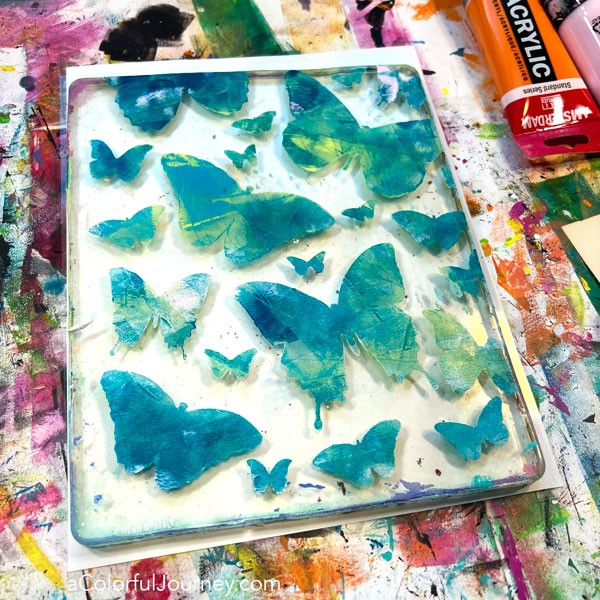 The color that will be peeking out from under the wings, is just a quick gel print on book text.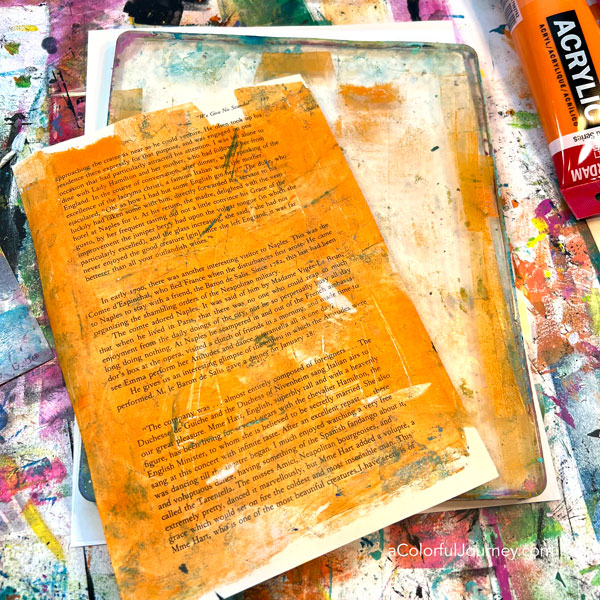 When cutting out the wings, only cut the wings, not the body. That way they stay attached the paper but you can lift them for that playful touch! Do yourself a favor and put in a fresh blade before you start cutting. The cutting process is so much easier this way!
You'll see a wing fall right off in the video, OOPS! But every mistake really is an Outstanding Opportunity Presenting Suddenly. And it turned out to be very handy to make another O.O.P.S. look intentional. It wasn't but only you and I know that!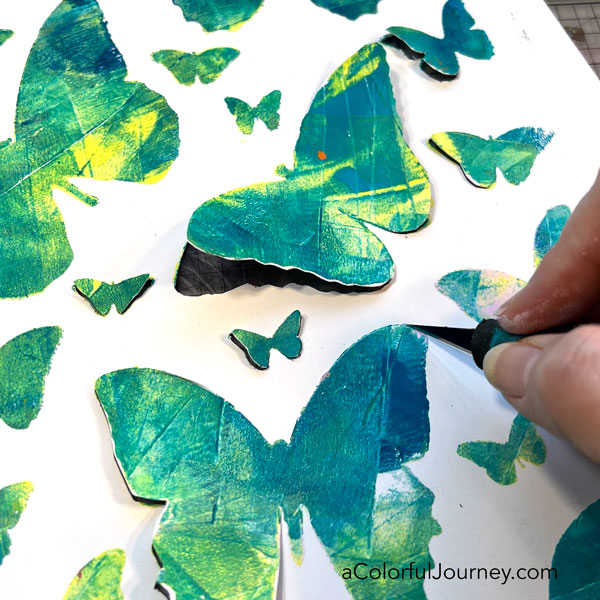 Then it's just a matter of putting the layers together! The trickiest part for me is to be sure I don't glue the wings down flat!
This isn't the only way you can use a gel plate and if you're curious about it or want more inspiration for using yours, check out my page of tips, tricks, and tutorials!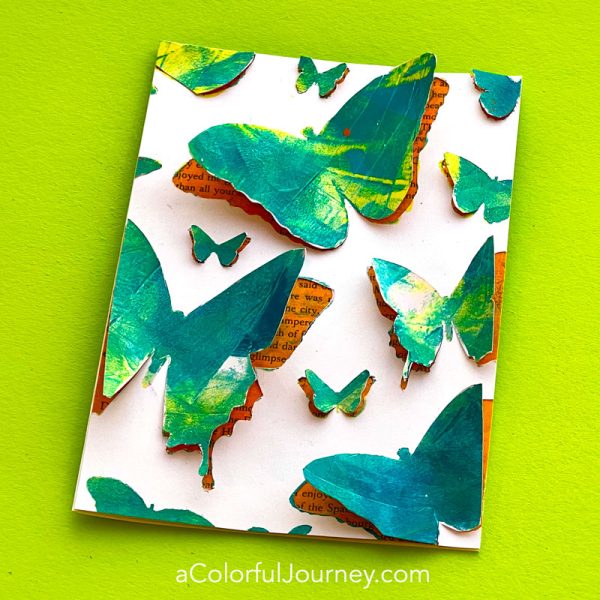 Here are the supplies used. Some of these links may be affiliate links which means I get a small percentage and it doesn't cost you anything extra! It doesn't cost you anything extra and you get a really good feeling knowing that you are helping keep the free tutorials coming!