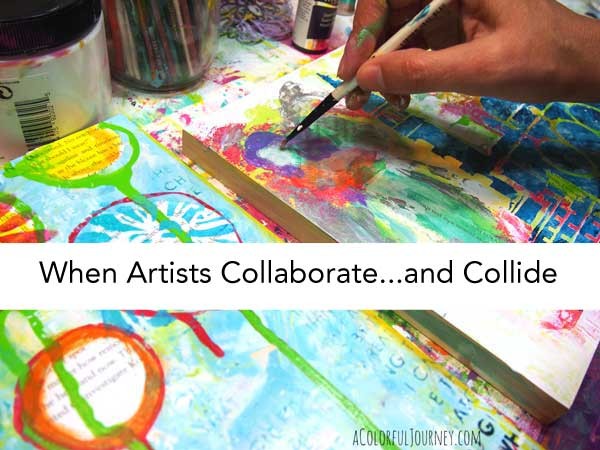 Artistic collaboration is a fantastic way to spur growth and creative exploration.  When Kirsten Reed stopped by for a visit, we wanted to create together with a twist.  After we completed each layer, we traded canvases.  Working layer by layer, our styles collided and crashed and pushed us each out of our comfort zones in the best way possible!  We video taped the whole thing so you can see how we approached each layer.  You'll notice a few differences between us right from the start.
Watch  When artists collaborate and play on YouTube.
Supplies Used
Something as simple as book text as an early layer created the foundations that would become something more by the end.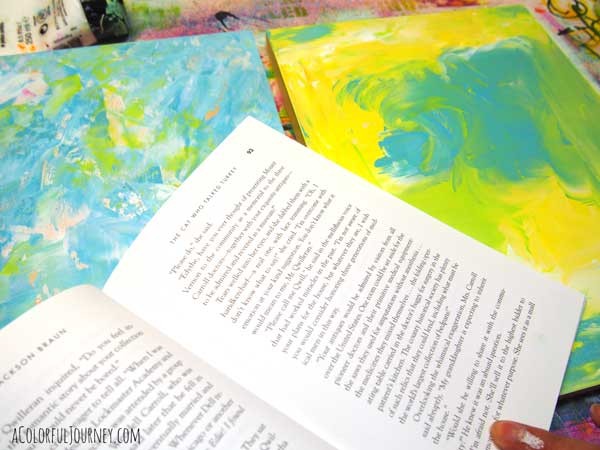 You knew there would be some stencils in this somewhere, and there certainly were!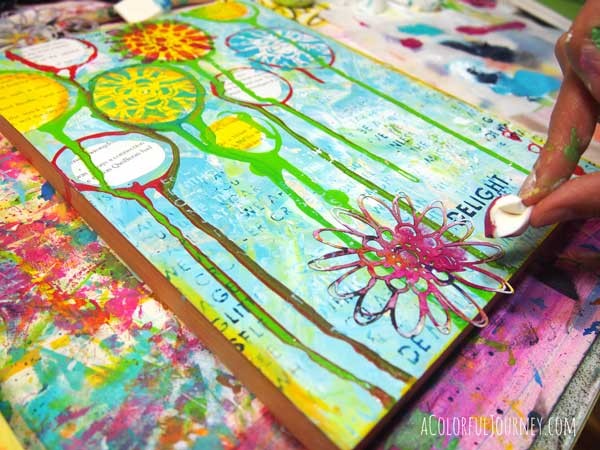 So…Kirsten looked at the layer she was working on and noticed how the words had randomly stenciled.   After a very long laugh…she added a little paint right over that 3 letter word.  The muse has quite a sense of humor.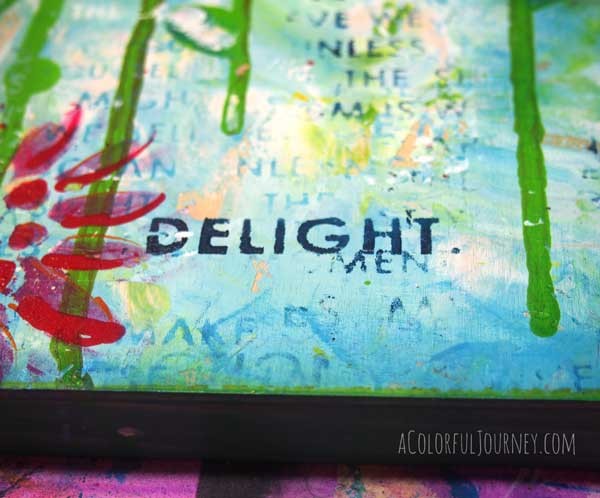 Here are the souvenirs of our play time together. Thanks Kirsten for a fun afternoon!