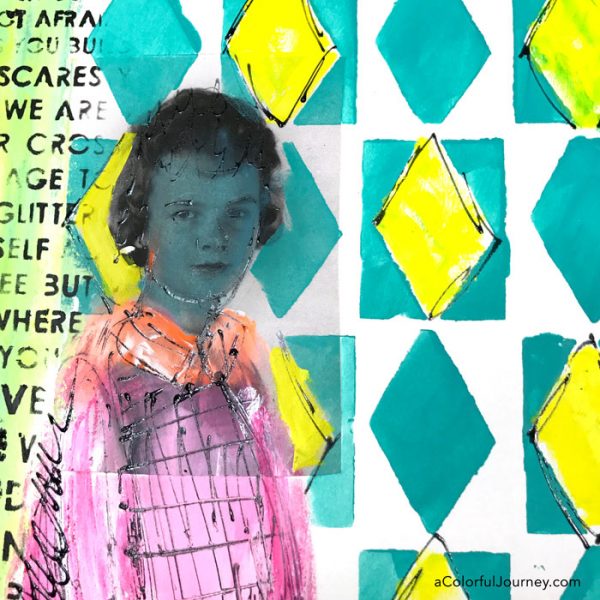 When I started this page, I glued a leftover copy of a vintage photo into my art journal without a clue where I was going with it.  No plan meant no expectations. After all, I had no idea what direction that very serious woman in the photo was headed.  In the end, she was able to release her untamed creativity!
How does having no expectations help me play?  It is really about letting go of the expectation that it will look "good" or that it will be "good".  So technically,  it is more like trading expectations. Instead of the stress inducing, paralyzing "it must be good" I choose to have more of a who-knows-what-it-will-be expectation. It might be ugly, it might not.  But no matter what, I'm going to have fun playing!
Watch How I art journal using vintage photos and stencils on YouTube.
How else did no expectations help me play?  When I drew her body, I had zero expectations that it was going to perfectly proportioned.  Clearly, she is not and guess what…she didn't have to be perfect for me to enjoy the creative process!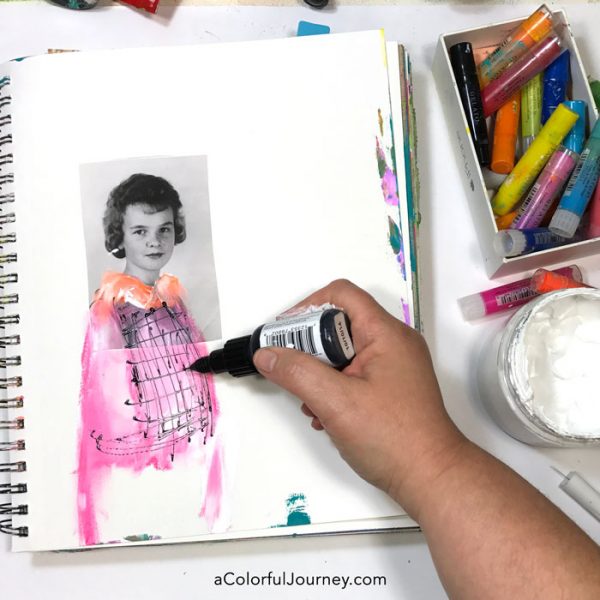 Why waste any color! I used a small paintbrush to get the last bits of paint out of the tube to color the some of the diamonds yellow from my Alternating Diamonds stenciling.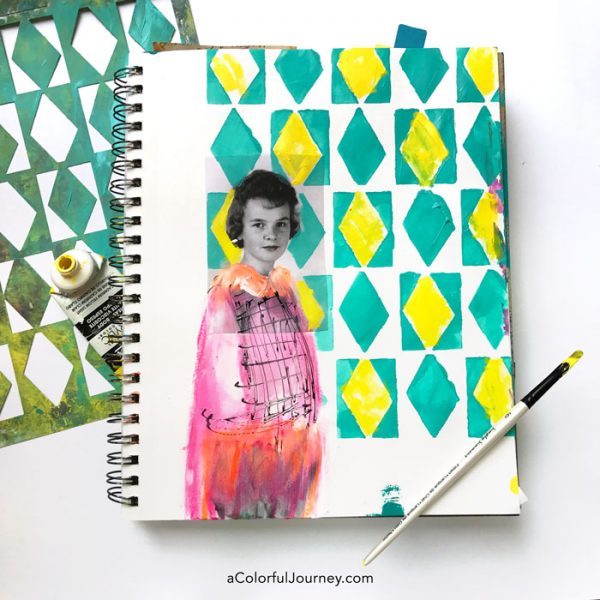 How many OOPSies can I have on one layer?  Quite a few it turned out.  After stenciling with Doodle it Bigger, I had to do something about that white space…and then it was OOPS after OOPS.
Apparently, the Smurfs were on my mind as I gave her blue skin.  If that wasn't enough to do to her, I decided to give her face a few accents…with a dark Pico Embellisher…which really started to give her a black eye.  OOPS!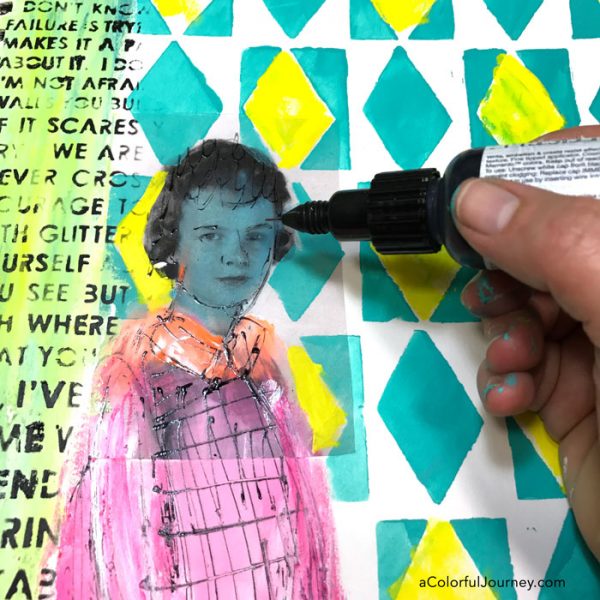 She started out as such a serious photo.  After a few layers and bits of color- she is showing her untamed creative side!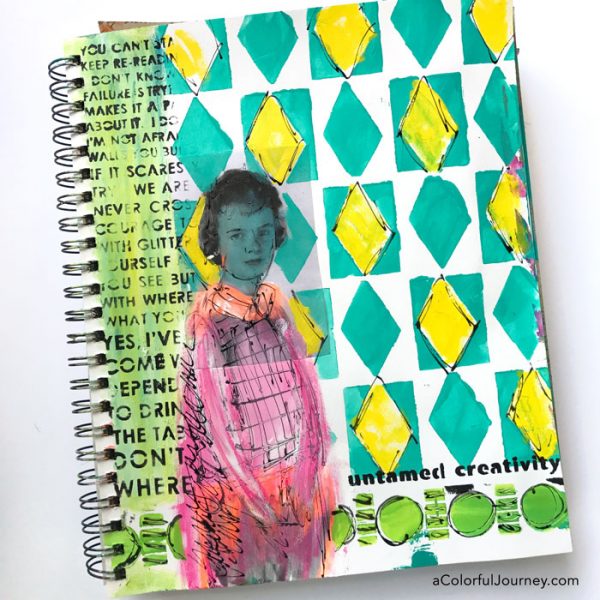 Now you've seen my play, let's see yours!  Share what you're creating with us all in the Facebook group and be inspired by what others are creating! And be sure to leave a comment here to get entered in the monthly $50 gift certificate giveaway! ***giveaway now closed***
Here are the supplies I used. Some of these links are affiliate links which means I get a small percentage. It doesn't cost you anything extra and you are helping me keep this blog and my videos ad free! Thank you- I don't like ads any more than you do!