Recipe for an art tag:
Layer cheap craft paints & gesso.
Top with a Crafter's Workshop stencil and Color Wash spray ink.
Layer typed words, number, and mini notebook paper on top.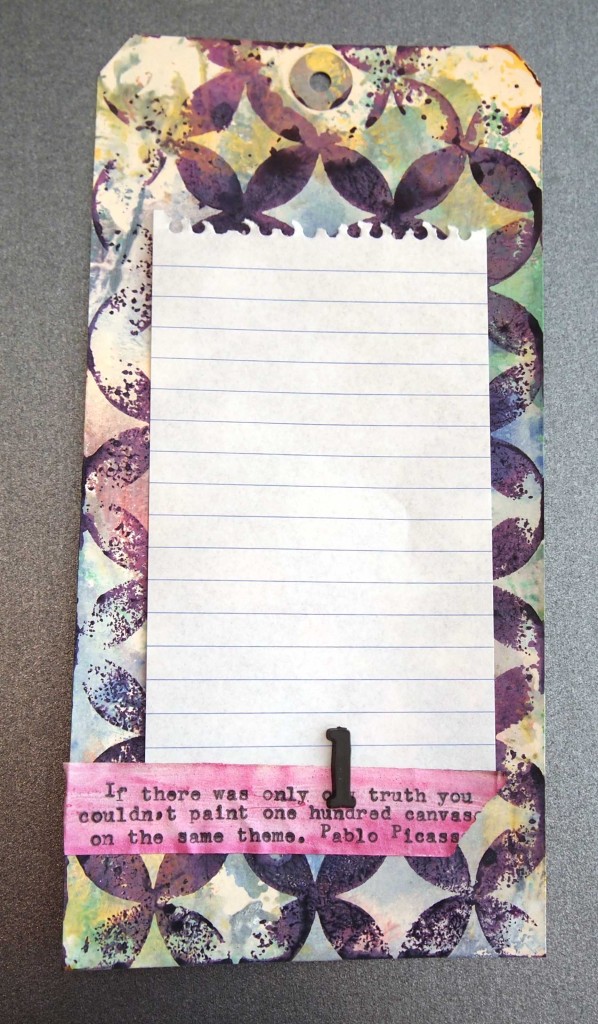 Use a  butterfly die cut to cut a piece of text.  Add gesso for strength & Brillance ink for color.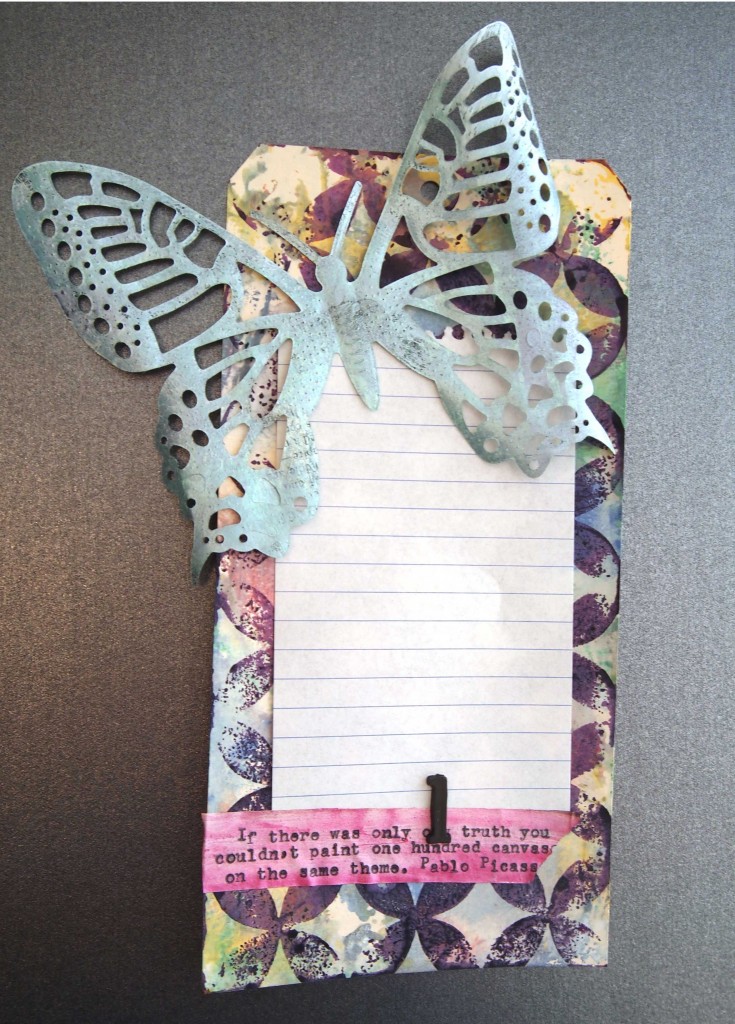 Write on the tag & attach photo.
Realize the words are  a bit too strong visually, so a quick layer of gesso to pull it to the background to taste.