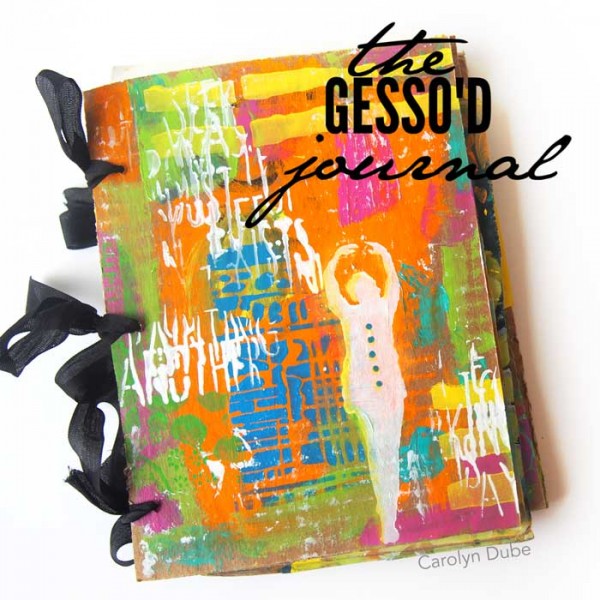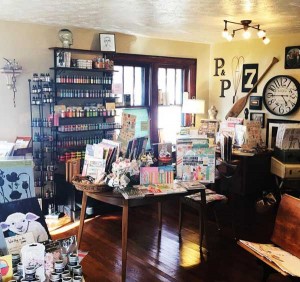 Super excited to be debuting 2 new workshops June 4, 2016 at Palette and Paper in Indianapolis, IN!  You know I'll have a stash of StencilGirl stencils for our play with the rainbow.  Thanks Mare for inviting me!  Here's what we'll be creating during our play- hope to see you there!
The Gesso'd Journal
Master gesso and all that it can do for you as you create a stand up cardboard art journal! After this technique packed workshop you'll wonder how you ever survived without gesso before now!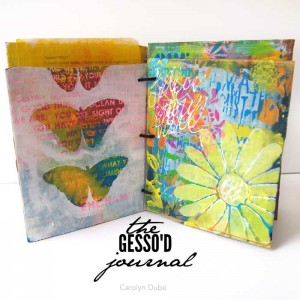 We'll create with abandon using the entire rainbow and you'll know how to avoid making mud! There's also a trick to creating with abandon…and I'm sharing it with you as we're playing with StencilGirl stencils and paints.
Whenever I'm around, there is always an oops and you'll see it live and how I handle it. In fact, in the photos there are several Oopsies. And I wouldn't change a thing about them because I see each and every one as a gift from my muse. Most importantly, I'll be there to help you see the gifts in the Oops, should you make any.
Details and registration here.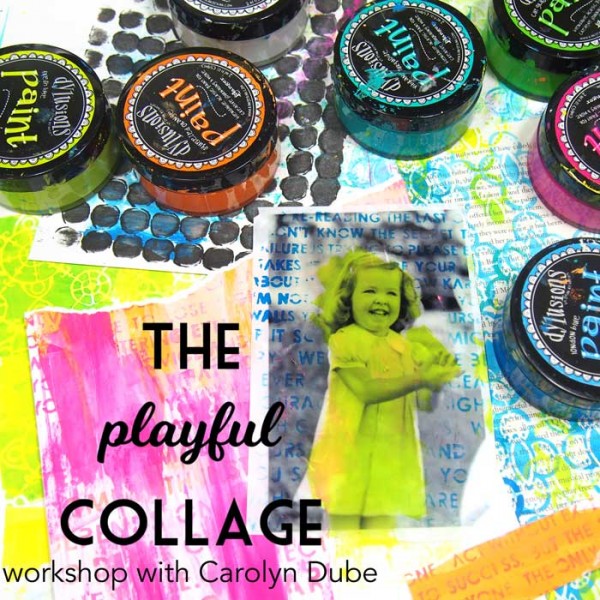 The Playful Collage
We're making collages from the ground up. We'll start by playing with stencils to create papers for the base of the collage. I'll share techniques covering how to use a stencil as a tool, how to let the stencil do the hard work, how to get any stencil to fill any size paper, how to layer stencils, how to use the rainbow without making mud, and more!
Next, we're going to be working with an image transfer. Well, not exactly an image transfer in the traditional sense. This is a short cut, guaranteed-to-work-in-a-flash way of doing image transfers.
Then we're putting our papers and image together to create colorful vibrant art as I share 3 simple, easy to remember, no fail rules for building collages.
Details and registration here.