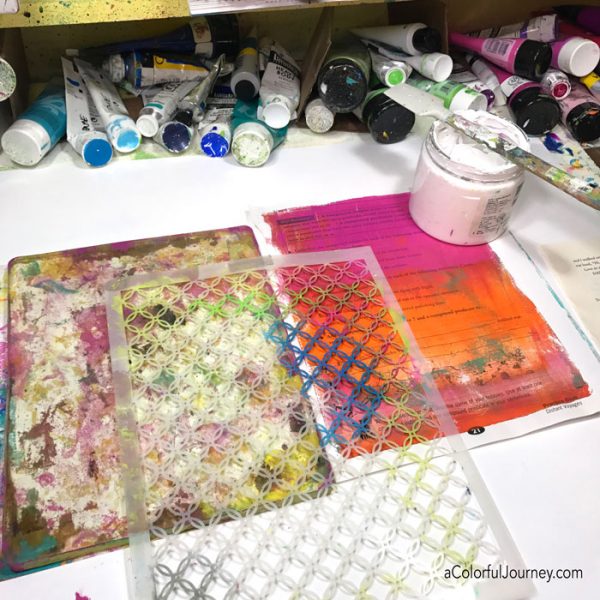 Stencils and the Gel Press plate work together like peanut butter and chocolate. Not that it will melt in your hands but that they compliment each other perfectly.  Should you put the paint on first or put the stencil on first?  I'm answering that question in the video (and hint you can do it both ways!).
Watch Making Your First Gel Print with Stencils on YouTube.
I've made a printable guide for you so you can have it right next to you while you are printing. This is the 3rd video in the series all about making your first gel print.  If you've enjoyed this video, you'll probably enjoy the others, so I'll send you those as well.
Yes, send me the Guide!
Using a gel plate with stencils enables you to create an image that has a very different feel than if the paint was applied with a sponge or brush.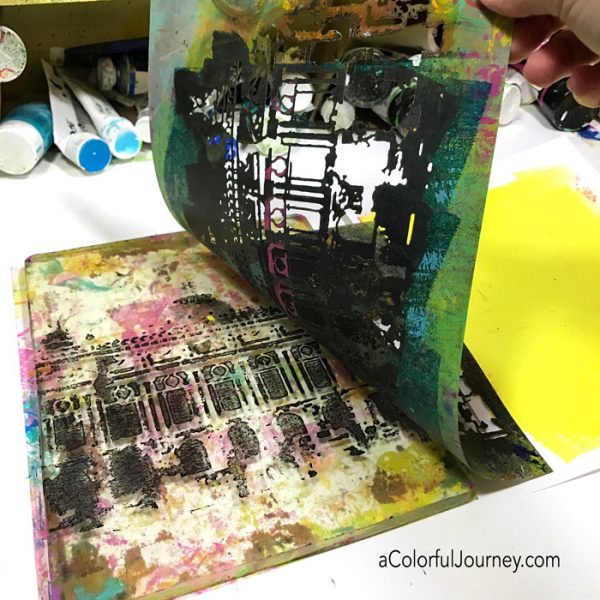 You can see how this print of the Paris Opera House has more of an image transfer look to it and that is all thanks to the Gel Press Plate.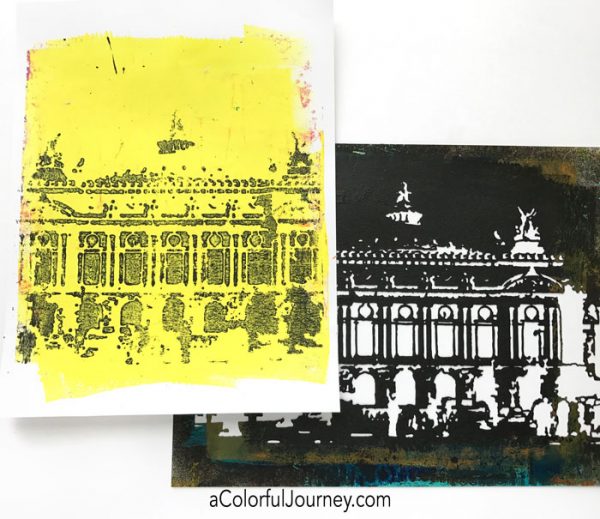 To gel print with words, the words must be "backwards" when you put them on the gel plate as I've done with my Uplifting Words stencil.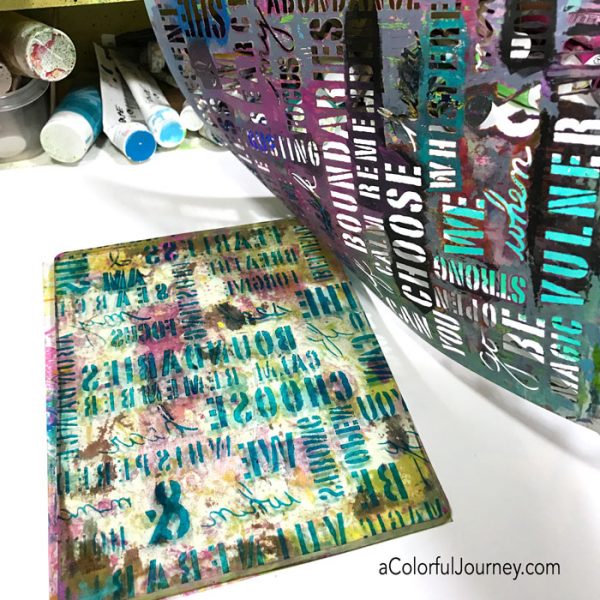 Like magic, when you take the print, the words will be facing the right way and be readable!  Notice all the slight variation of the paint that gives it a very artsy feel.  You saw in the video how it was done but if someone hasn't gel printed before they'll wonder how it was done!
Print out the free guide so you have it right next to you when printing so remembering which way the words go will be a snap for you!