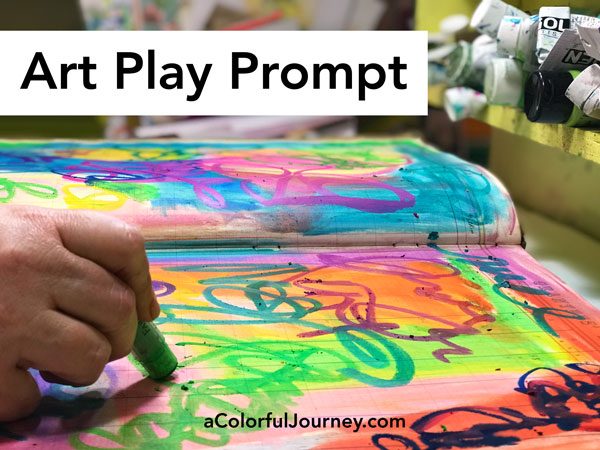 Weekly Art Play Prompts are all about playing with your art supplies. Interpret these any way you want, literally or figuratively with whatever supplies you have. There are no rights or wrongs with this, it's play after all!
Each week, a new prompt is sent out to inboxes around the world. Click here to get the free weekly Art Play Prompts sent to you!
How can you use the free Art Play Prompts?
If you're staring at a blank something and just need a nudge to get started -use the Art Play Prompt for a place to start.
If you're stuck and can't decide what to do next -use the Art Play Prompt to help you pick.
If you are busy and don't want to spend time deciding where to start – use the Art Play Prompt to save you time.
What does an actual Art Play Prompt look like?  Here are a past prompts.