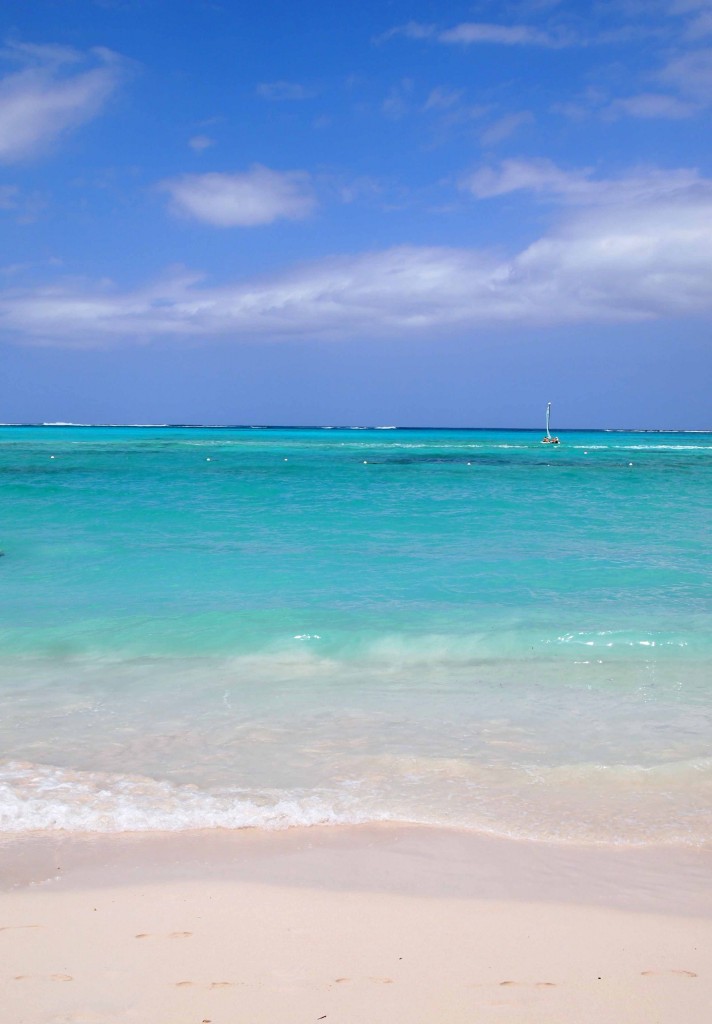 Do you have lots of mature, grown up responsibilities and duties on your plate right now?  Would you like to take a vacation but can't?  Come with me!  I am taking a virtual vacation to the beach.  How can you join me?  By linking up your vacation blog posts, ocean and beach inspired art, anything that makes you feel like you have taken a virtual vacation!  This way we can all vacation together!  You can use posts from previous vacations to relive the memories or you can make new ones – it is up to you.
I have a virtual vacation creativity pack to give away at the end of the vacation to one of my fellow "travelers" who link up and share their virtual vacations.   My vacation starts today and I'll be "returning" from vacation on Friday, June 15th.  After I unpack, I'll be randomly drawing for the giveaway on Saturday, June 16th!  I hope you'll join me!  This is open to everyone (newbies, veterans,  my friends at  Paint Party Friday, Creative Every Day,   Art Journal Every Day,   Inspire Me Monday , and well, EVERYONE!).   I will happily ship internationally.
The ocean is what I love staring at while art journaling.  It is my happy place.  The level of joy I felt art journaling on my last vacation there was off the charts.
Since I didn't have my entire studio with me I had to use what I had.  I used these great Mica Gloss inks but the tip was clogged.  I ended up just sticking the handle of the brush into the container and I loved the results.  Now I have a new way to use them.  Never would have tried that without the beach.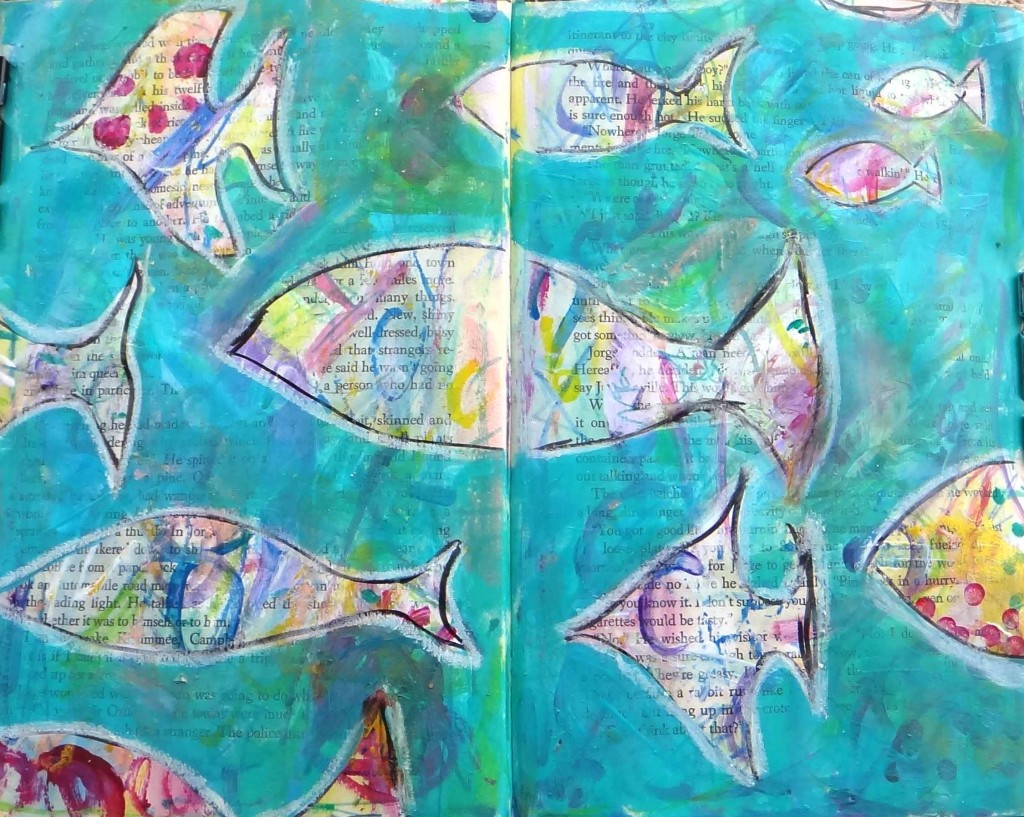 I was so excited about going on vacation, I forgot to show you the giveaway-oops.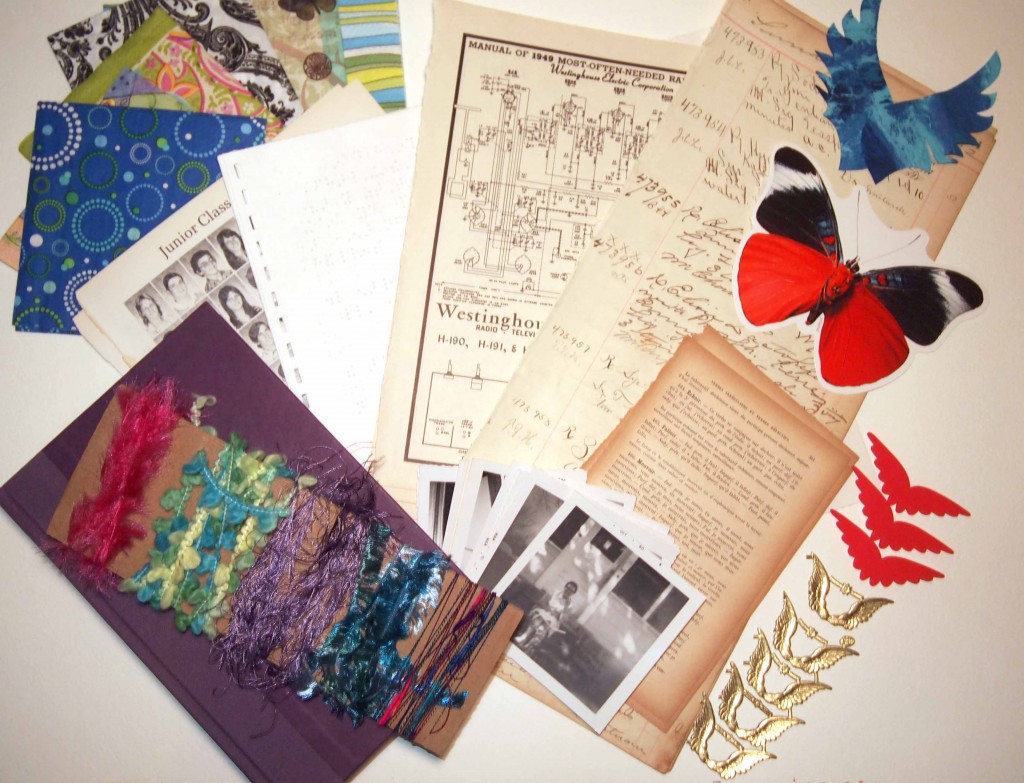 The virtual vacation creativity pack includes: 3 pages of 1949 radio diagrams, 3 pages from a 1902 handwritten pharmacist's ledger, 3 pages from a 1907 French grammar book, 3 pages from a braille book, 3 pages from a 1976 high school yearbook, 12 vintage photos from the 1960's, a  book to alter (that's purple!), textured wallpapper, 6 colorful napkins, a collection of fibers, 1 jumbo butterfly, assorted wings (gold dresden, foam, and hand painted paper).