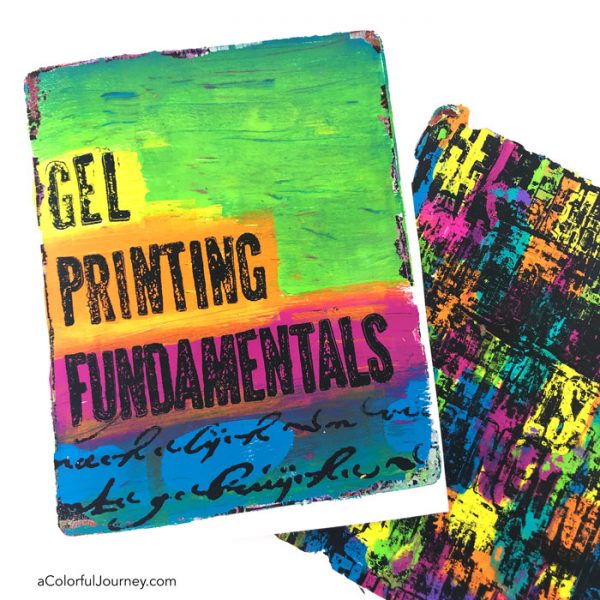 Would you like to win a spot in the next session of Gel Printing FUNdamentals before registration even opens?  Can you tell I am so excited to see everyone's prints that I just can't wait?
The giveaway is now closed- congratulations to LaurieJay for winning!  To enter, just leave a comment on this blog post.  Want more chances?  Then share about the workshop on Facebook, Pinterest, or Instagram and come back and let me know in the comments. Winner will be chosen randomly by random.org on Friday, Feb. 16h at 4pm EST.
Registration is now open- you can find all the details here. 

He's back!  Dave the husband, has agreed to come back and do 3 Facebook lives for this session of the workshop.  He is a character and even though he has promised to behave, I never know exactly what he will do!
Here's a video of him so you can get an idea of what the 3 live sessions will be like.  And yes, they too will be recorded so you can watch them any time it fits your schedule.

Watch My Husband Wanted to Make a Gel Print! on YouTube.
My husband was so excited about gel printing after editing the welcome/getting started pages of my new workshop, Gel Printing FUNdamentals that he WANTED to make a print.  And he let me film it!
You'll see him go from being very hesitant to far more confident, in just one print! If he can do it, you can do it.   And you'll also find out how he was busted for doing something I have long suspected!
Dave knew how to pick out his paints and supplies based on what he saw in the pre workshop videos that are waiting as soon as you join the workshop, but I had to keep a close eye on him so he didn't eat any just because of the name I call them…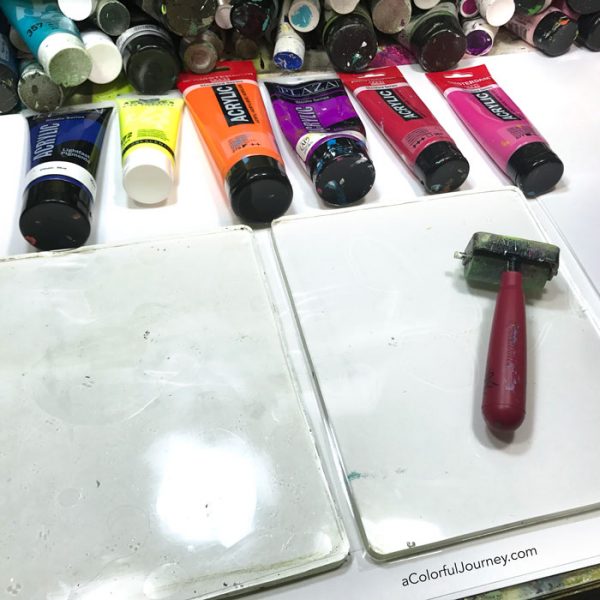 He doesn't have much experience with this art and play stuff but this is what he did after just the welcome videos.  I can't wait to see what he does after class starts!
Thanks to the FUNdamentals, he'll understand how mud works (which would help him when he wants to mix purple and yellow), he'll see techniques broken down into easy to understand steps so he can do way more than stripes, and so much more!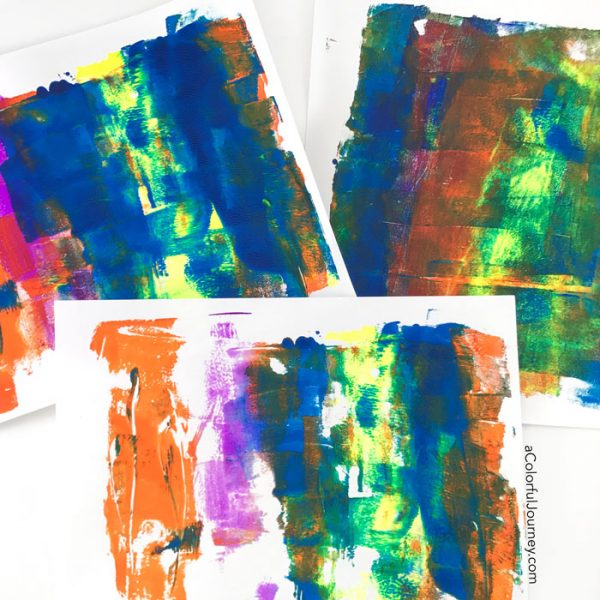 Ready to have some fun playing with gel plates?  Here's what's included in the Gel Printing FUNdamentals  (click here for photos & more about the workshop)
3 weeks with a new video every Monday- Friday plus all the getting started videos waiting for you now in the classroom!
3 Facebook Lives with Dave and Carolyn just for the workshop participants
downloadable videos
lifetime access to the class
private Facebook group and classroom
30 day money back guarantee. Why do I offer this? Because I want you to have the workshop that is right for you!
You can see what students are saying about the workshop here.
Registration is now open! You can find all the details here.